[Giveaway for Readers!] Finally, "The World of Tomino Yoshiyuki: A Retrospective of Legendary Anime Director ―Gundam, Ideon, and Now" special exhibition will begin! What are the contents of this historic first exhibition?

Tomino didn't just move giant robots!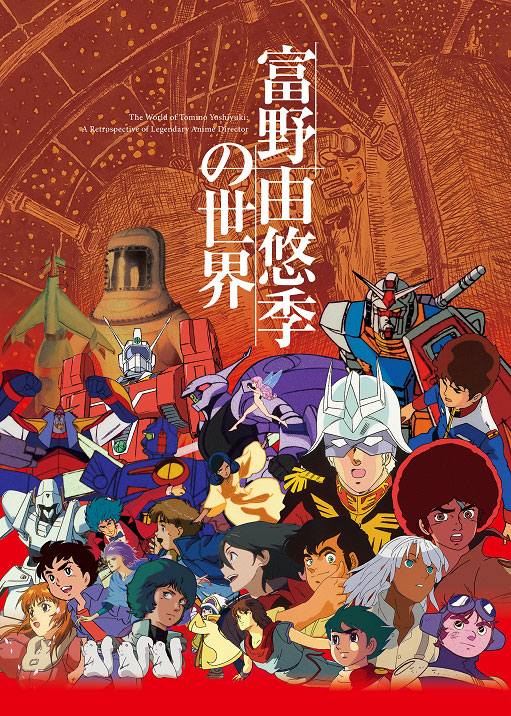 ⓒ手塚プロダクション・東北新社 ⓒ東北新社 ⓒサンライズ ⓒ創通・サンライズ
ⓒサンライズ・バンダイビジュアル・バンダイチャンネル ⓒSUNRISE・BV・WOWOW
From "Astro Boy" to his representative works, "Mobile Suit Gundam" and "Gundam Reconguista in G", an exhibition looking back on anime director, Tomino Yoshiyuki's work over 55 years, "The World of Tomino Yoshiyuki: A Retrospective of Legendary Anime Director ―Gundam, Ideon, and Now", is finally opening in Fukuoka! Starting at Fukuoka Art Museum on Saturday 22 June , the exhibition will tour six cities all over the country (Fukuoka, Hyogo, Shimane, Aomori, Toyama, and Shizuoka). On Saturday 22nd June, Tomino will also make an appearance at the venue to participate in a talk!
At first, Tomino was not an animator. He began his career in directing. And therefore it will not be an exhibition that displays only his animations. Tomino said "there's nothing to put on display, so it's not a good idea to hold this exhibition." However, he was deeply touched by the passion that the six museums displayed in their efforts to organize this exhibition. He started to think that he'd like to "record the side of himself that is not moving a giant robot." That makes this exhibition a rare opportunity for visitors to get a glimpse of Tomino's mindset, an individual who is involved in sensory anime direction!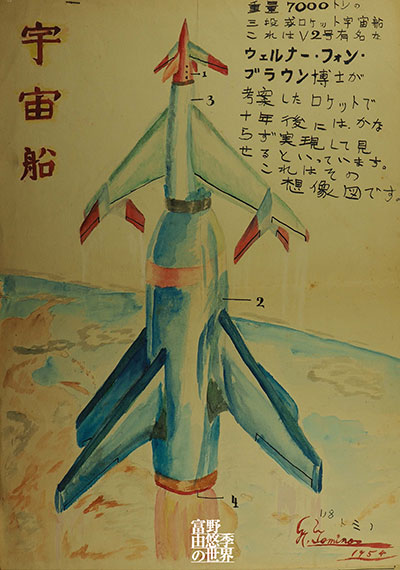 「宇宙船」 (富野由悠季、1954年)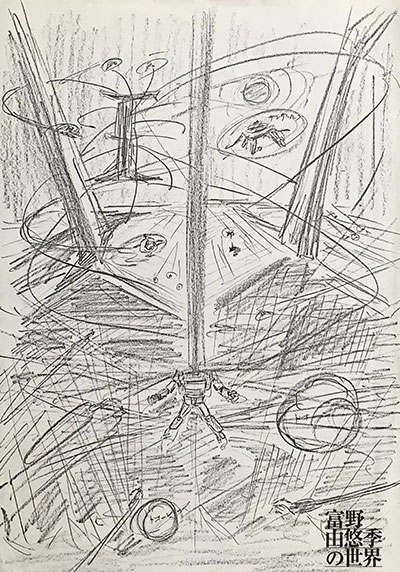 「The IDEON (伝説巨神イデオン) 接触篇・発動篇」イメージイラスト (富野由悠季) ⓒサンライズ
Over 1,000 items will be on display, including Mr Tomino's hand-drawn storyboards, design drawings, original drawings by his fellow creators, and animation cels used in filming.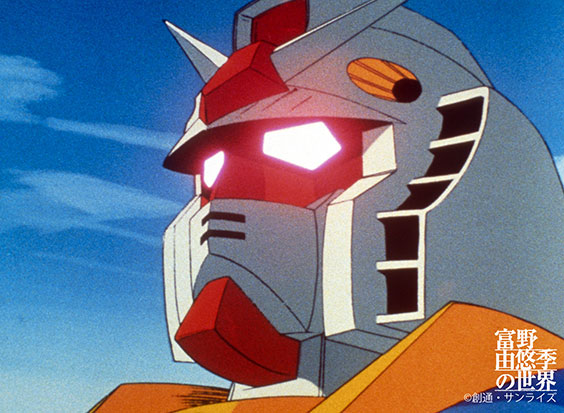 In "Mobile Suit Gundam," a human drama unfolding amidst a war between humans was depicted.
『機動戦士ガンダム』 ⓒ創通・サンライズ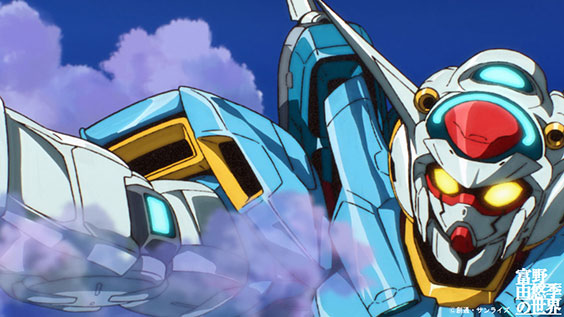 "Gundam Reconguista in G" raised doubts about scientific progress and human nature.
「ガンダムGのレコンギスタ」 ⓒ創通・サンライズ
"Even so, humans must live" - at the exhibition, you can feel director Tomino's prayer. In the talk session on 22nd, a planning team consisting of museum curators will reveal the true figure of Tomino under the theme of "Who is Tomino Yoshiyuki?" Registration for the talk session is open until Friday 7 June 2019. For more information, please check the Fukuoka Art Museum official website, (
>> HERE!
) (Editorial Dept.,: nika)
PRESENT!
10 (five pairs) lucky asianbeat readers will win tickets to "The World of Tomino Yoshiyuki: A Retrospective of Legendary Anime Director ―Gundam, Ideon, and Now"! If you are interested in applying, please click the button below and fill in all your relevant information. We are looking forward to hearing from you!
- Period: Saturday 22 June 2019 - Sunday 1 September 2019
- Venue: Fukuoka Art Museum (1-6 Ohori Park, Chuo-ku,, Fukuoka-shi, Fukuoka-ken, JAPAN)
- Closed: Every Monday (Open on 15 July and 12 August. The museum will be closed on the next day)
- Official Website >>
https://www.tomino-exhibition.com/
- Application Period: Tuesday 4 June 2019 to Friday 14 June 2019 12:00 (JST)
The application period is now over. Thank you!
*Winners will be sent prizes without prior announcement.
Related Articles
External Links