Charge up on cheerful sunflowers! Let's go to "Yanagawa Sunflower Park"!

500,000 sunflowers blooming over the landscape offers up summer's best view!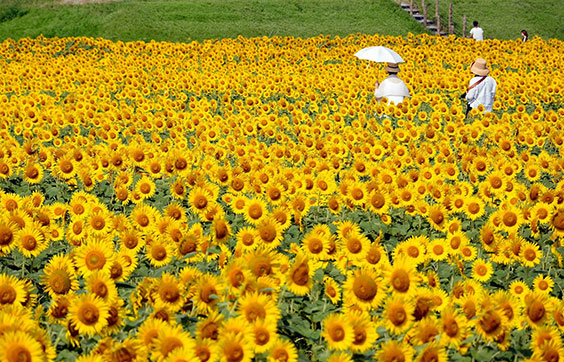 "柳川ひまわり園" (Yanagawa Sunflower Park), which decorates a reclaimed plot of land facing the Ariake Sea, opens from Friday 19 July to Sunday 4 August! About 500,000 sunflowers will be in full bloom, dyeing the landscape yellow and offering up summer's best view. Undoubtedly an instagrammable spot! What's more, just looking at these dazzlingly yellow flowers can turn your feelings positive! Whilst the park is open, various events will be carried out, starting with a light-up show after sunset, free workshops on the traditional fishing method, "kumode ami (nets)" on Saturday 20th and the Sunday 21, and fireworks (about 75 are to be set off) on Saturday 27, so there is lots of fun to be had!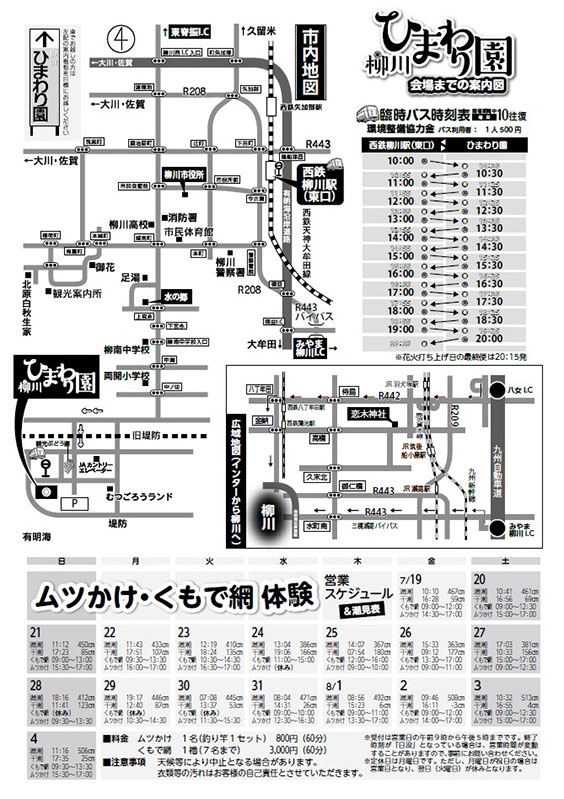 To get to Yanagawa Himawari Park, the temporary shuttle bus that is operating from Nishitetsu Yanagawa Station is convenient (*500 yen is required, which will be put towards environment maintenance efforts). This summer, go to Yanagawa to see a superb view that will make your heart dance! (Editorial Dept.: nika)
Related Articles
External Links