Christmas in Fukuoka!

With Fukuoka full of festive cheer and anticipating the upcoming Christmas holiday, dazzling lights and decorations are being strung up around nearly every corner of this beautiful city. Starting in Tenjin and stretching all the way to the outskirts of Fukuoka, children, parents, and happy couples take time out of their busy schedules to be enchanted by these spectacular light displays.
Christmas is said to have first been introduced into Japanese society shortly after World War II but was then quickly taken up by companies as an extravagant business venture. Despite not being an official national holiday, it is by no means a modest one. There is simply no end to the Christmas gifts, sales, and holiday-themed treats in restaurants and cafes (like gingerbread lattes!) that can be found. However, with a mere 1% of the population being of Christian denomination (approximately one in two million), it is not surprising that in spite of all the fuss, men and women all over the country find themselves spending Christmas Eve and Christmas Day at the workplace.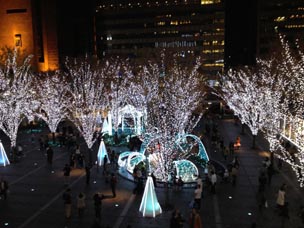 ● The light display at Hakata Station in Fukuoka boasts an incredible 700,000 lights!
While in the West it is not uncommon to think of Christmas time as a season for family gatherings and reunions, in Japan it is believed to be one of the most romantic times of the year and is generally reserved for couples wanting to celebrate their love for one another. Both young and old couples can be spotted strolling though the parks set ablaze with Yuletide garnish and a frenzy of camera flashes as crowds jostle to get that perfect shot.
"Hikari no Machi" - JR Hakata City
Most of the major railway stations in Japan now annually put up elaborate illuminations in the lead up to the occasion, as will many shopping malls and department stores. To see how Fukuoka captivates with its own brand of festive luminosity, be sure to check out the "Hikari no Machi" display at Hakata Station. The photos certainly speak for themselves!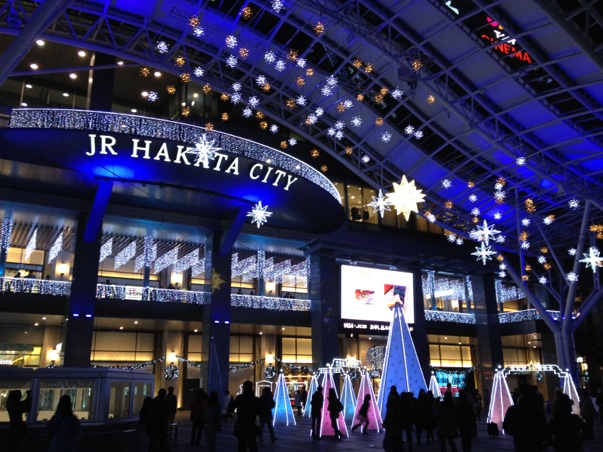 ● "Hikari no Machi" will run until the 15th of January 2013, so be sure to check it out while you can!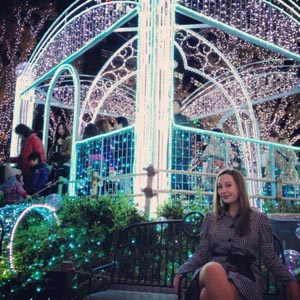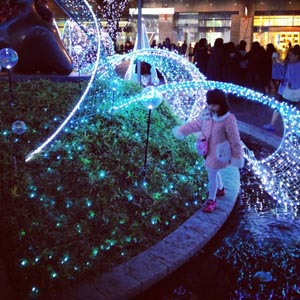 PRESENTS
All the info. on asianbeat's present campaign!