The romantic story of a clumsy otaku couple... The live action movie "WOTAKOI: LOVE IS HARD FOR OTAKU" is set to hit Japanese cinemas on 7th February!

A new generation of "Wotaku Entertainment" has emerged!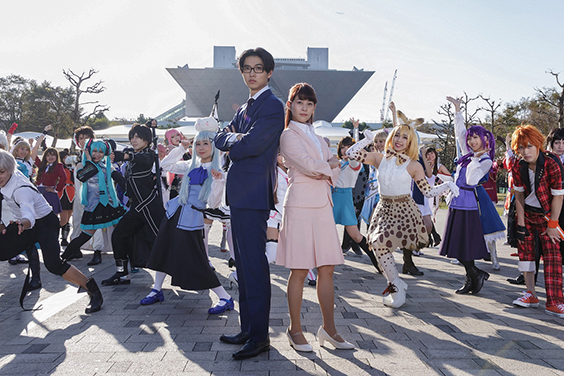 A live action movie called "Wotaku ni Koi ha Muzukashii (WOTAKOI: LOVE IS HARD FOR OTAKU)" is set to hit Japanese cinemas on Friday 7th February♪ The romantic story, which focuses on a clumsy otaku couple, began as a web-based manga written by FUJITA. In 2018, it was adapted into a TV anime that starred voice artist Ito Kent, who has been featured in our "
Interview Now
" series! "WOTAKOI" has won lots of fans thanks to the exceptional quality of the original manga and anime. This live action movie includes some fun musical twists! It is also packed full of otaku-related things and phrases! It feels like almost every second of the 114 minute film has been made to make us smile! You won't be able to stop laughing!
Takahata Mitsuki plays Momose Narumi, an office worker who is secretly a fan of BL. Yamazaki Kento stars as Nifuji Hirotaka, a big time gaming addict and otaku who works in the same office. Their love story begins when Narumi, who is scared of people finding out that she is an otaku, starts dating Hirotaka after he says that "it would be so much easier if us (two) otaku get together!" They are childhood friends enjoy spending time with each other and sharing their love for all things otaku. But as the story progresses it becomes clear that it is difficult for them to enter a romantic, mature relationship. Seeing this cute couple on the big screen will certainly put a smile on your face and make you feel warm inside!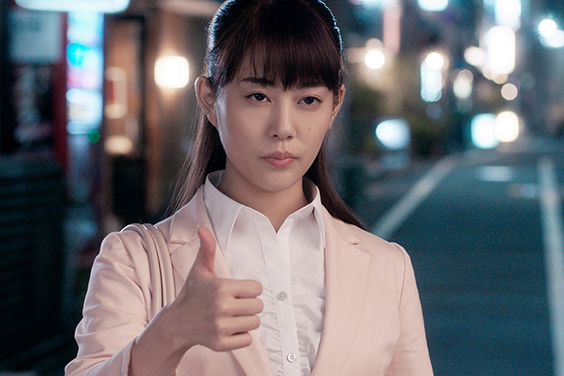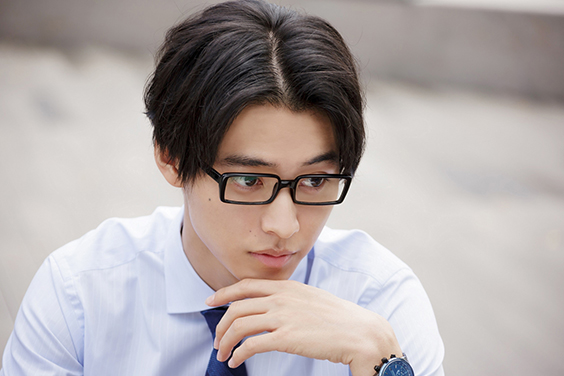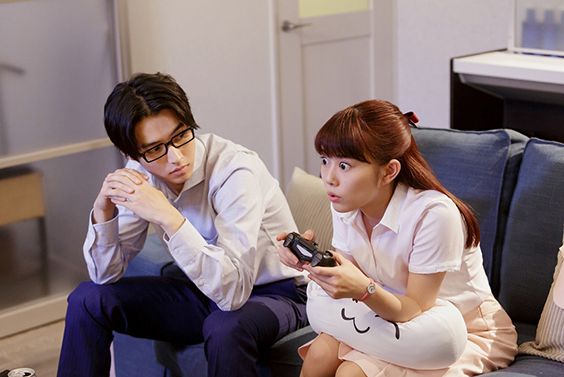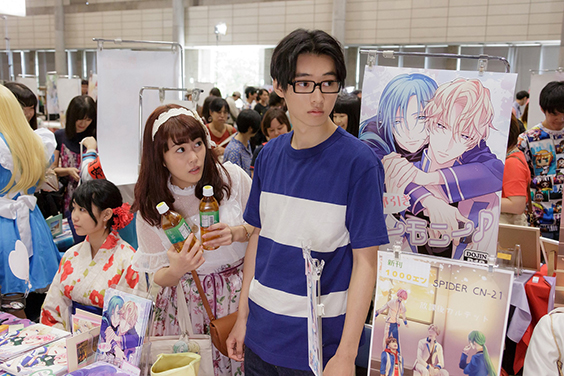 The supporting cast add so much depth to the film. Don't miss the scenes that feature Koyanagi Hanako (played by Nanao) in cool cosplay outfits! And that's not all... Kabakura Taro (played by Saitoh Takumi) also appears as a clumsy drunk! And actor Kaku Kento, who plays the role of a voice artist idol otaku, performs a dance scene that us absolutely incredible!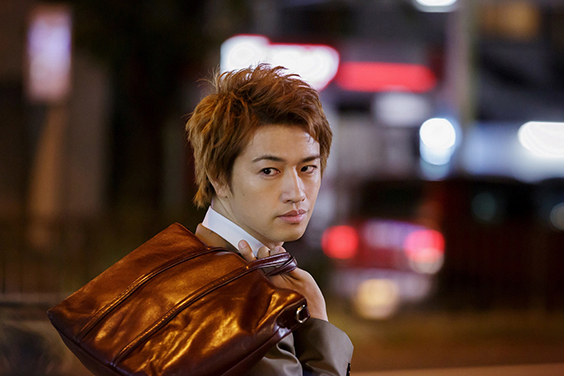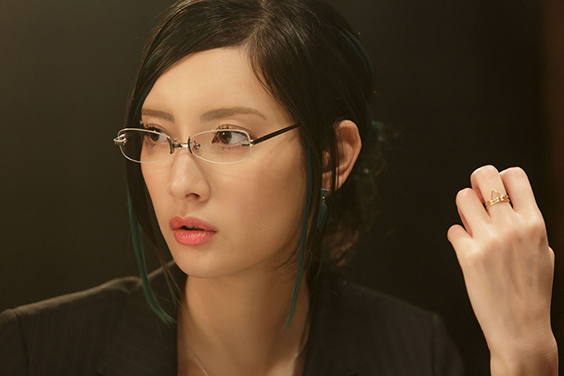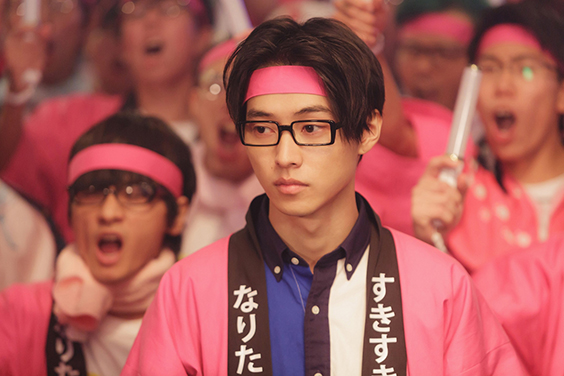 This movie story is references the types of new wotaku entertainment, such as computer games, manga, anime, BL, cosplay, and idols! Make sure to go out and watch it at a cinema near you! (Editorial Dept.: Nika)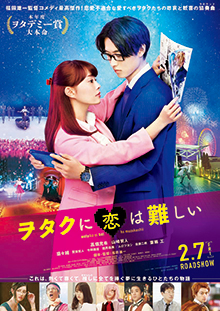 "ヲタクに恋は難しい" (Wotaku ni Koi ha Muzukashii | WOTAKOI: LOVE IS HARD FOR OTAKU)
- Story: ふじた (FUJITA) "ヲタクに恋は難しい" (Wotaku ni Koi ha Muzukashii) [ICHIJINSHA]
- Screenplay / Director: 福田雄一 (Fukuda Yuichi)
- Musical Composition / Arrangement: 鷺巣詩郎 (Sagisu Shiro)
- Casts: 高畑充希 (Takahata Mitsuki), 山﨑賢人 (Yamazaki Kento), 菜々緒 (Nanao), 賀来賢人 (Kaku Kento), 今田美桜 (Imada Mio), 若月佑美 (Wakatsuki Yumi), ムロツヨシ (Muro Tsuyoshi), 佐藤二朗 (Sato Jiro), and 斎藤工 (Saitoh Takumi)
- Official Website:
https://wotakoi-movie.com/
- Twitter:
@wotakoi_movie
- Distributed by: Toho Co., Ltd.
PRESENT!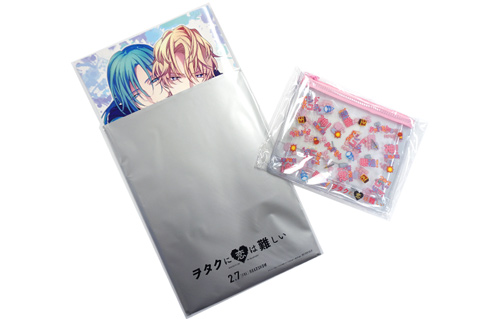 ONE lucky asianbeat reader has the chance to win a set of a pouch and a press sheet (both of which are not for sale) from the movie "Wotaku ni Koi ha Muzukashii" (WOTAKOI: LOVE IS HARD FOR OTAKU)! Do not miss this opportunity!
[Application Period]
Thursday 6th February - Sunday 23rd February 2020
[Winner to be announced on]
Wednesday 26th February 2020
The lucky winner is...ゆみ san
(Please note, winners will receive an email directly from asianbeat. If you don not reply with a confirmation message within a week, you application will become invalid and you will not be able to claim your prize.)
© ふじた/一迅社
© 2020映画「ヲタクに恋は難しい」製作委員会
Related Articles