Medical Supplier Hakujuji Produces a First Aid Kit for Chunibyo Sufferers(1/3)

The 117 year old Hakujuji Corporation, producer of medical and sanitation products, collaborates with the anime "Love, Chunibyo & Other Delusions" and to coincide with the release of the theatrical version on September 14th.
[Related Article:
What exactly the recent "chunibyou"(lit. Middle school 2nd year illness) syndrome is and how to cope
]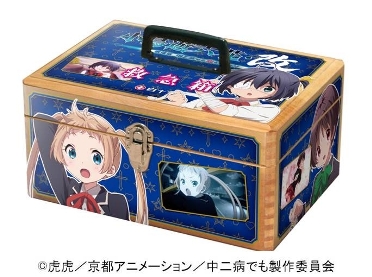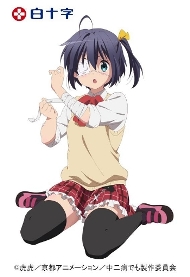 If you click the image, you will be able to see the larger picture.
The set is called the "Wicked Eye Enhancement Campaign" and is available between September 2nd 2013 and September 30th 2013.
The contents include an enchanted eyepatch bearing the symbol of the Wicked Eye, worn by the main character of "Love, Chunibyo other Delusions" Rikka Takanashi, as well as an arm bandage, the symbol of chunibyou. Moreover, upon purchasing the eyepatch set and one-touch bandage and registering, customers will be entered into a raffle to win one of 100 limited edition illustrated QUO gift cards worth 3,000 yen.
Also by following the campaign's twitter and tweeting at the account you will be entered into a draw where five lucky winners will receive a limited edition "Ita-first aid kit".
Furthermore, the official website features a must see lecture for any sufferers of chunibyou entitled "How to wrap a one touch bandage".
If you are wondering if might have chunibyou then you better go check it out.
Campaign official website (Japanese)
http://www.hakujuji.co.jp/special/chu2/
Campaign official twitter (Japanese)
https://twitter.com/haku_chu2
©虎虎 / 京都アニメーション / 中二病でも製作委員会
Related Articles
PRESENTS
All the info. on asianbeat's present campaign!