Recruiting "The Last Scout Regiment" to celebrate the end of manga "ATTACK ON TITAN"! And online exhibition too!

Create your own character for The Scout Regiment! Don't miss the online exhibition too♪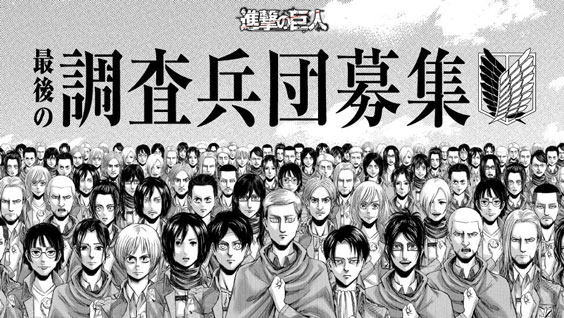 An exclusive website for recruiting "The Last Scout Regiment" is created for the celebration of the end of "ATTACK ON TITAN", a popular manga that has been published for 12 years and released its final, the 34th volume on 9th June! If you wish to join the team, access to the "Chousa heidan danmaker" via your PC or smartphone and start creating your own "original character" by selecting a face and background, or by using your own photo/illustration! When you have shared the image to the world on social media, you will become one of the Scout Regiment♪ This is the last recruitment so share your ideas and thoughts towards "ATTACK ON TITAN" now!!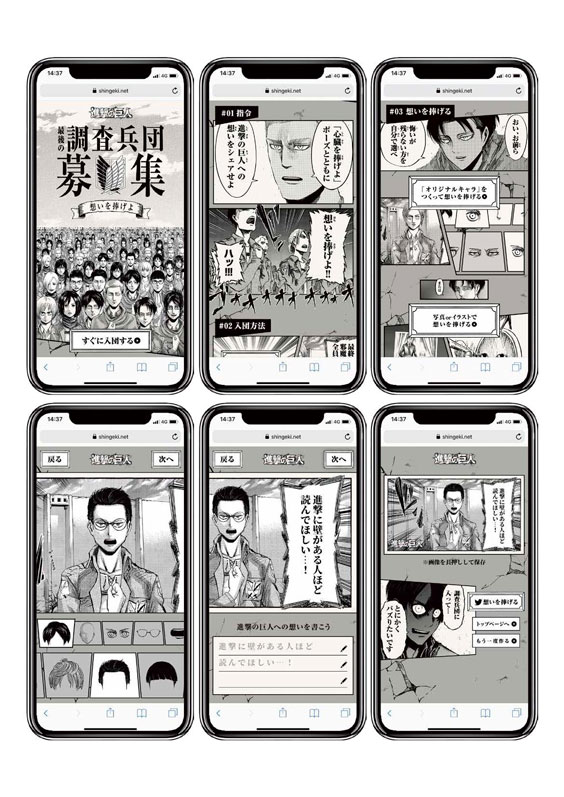 Select the top to create your original character, and the bottom if you want to use your own photo or illustration 2) Write your thoughts in the speech balloon 3) Share the completed image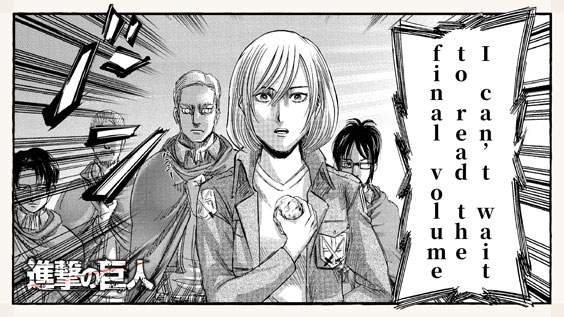 Here's a trial of making an "original character"! It was fun choosing different parts for the face - You can imagine "Is this Mikasa's hairstyle? or Levi's eyes?"etc. I chose Sasha's pose of holding a potato!
Not only that you can see the staff of animate and TSUTAYA wearing The Scout Regiment jackets, you can also visit the ongoing online exhibition of "ATTACK ON TITAN" now (*no charges apply, user registration required). With the 3D data and the ambience as if you are walking in the walls, you may enjoy the still images or video that depict famous scenes of each of the 38 characters, including Eren and others from the 104th Cadet Corps, as well as Yelena and Onyankopon. You would probably feel a lump in your throat as you look back to their past and dive into their thoughts and feelings! Spoiler alert: the exhibition contents include story of the finale! (Editorial Dept.: Nika)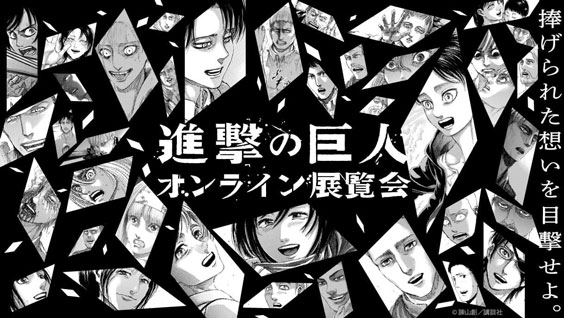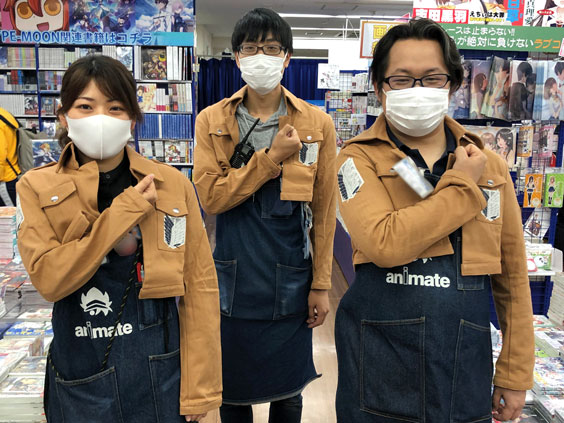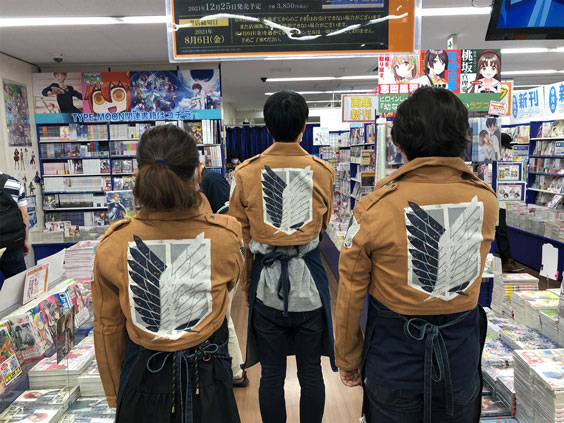 Related Articles