The "ATTACK ON TITAN FINAL EXHIBITION" is now in Fukuoka! Held at Nishitetsu Hall until Sunday 27 December 2020!(1/5)

Get closer to the "ATTACK ON TITAN's world" and feel the excitement that lead to the climax!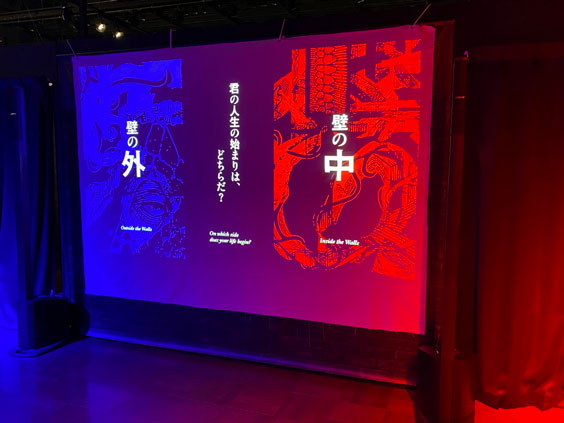 The "inside the walls" from Eren's point of view and "outside the walls" from Reiner and Bertholdt's point of views. Which entrance would you choose?
"Attack on Titan" is a dark fantasy manga that depicts the battle between the strong and powerful titans and humans who fight against them. Here's a good news: the "ATTACK ON TITAN FINAL EXHIBITION" which has gained many attentions in Tokyo and Osaka, has finally landed in Fukuoka! The exhibition takes place at Nishitetsu Hall and will be held until Sunday 27th December 2020. There are lots of surprises that allow visitors to get closer to the world of the manga from different perspectives, for examples, over 90 pieces of original drawings (including duplications), dioramas that are made following the actual size, video display showing the world dominated by titans in large screen that makes you feel so real, as well as many other items that are likely to remind you of something from the story. These are definitely what you should not miss! Moreover, the exhibits include 2 pieces of original drawings that can only be seen in Fukuoka! The manga is finally progressing to the climax after 10 years of serialization since 2009. Before it comes to an end, grab the chance to witness the "last and largest" exhibition that is full of excitements♪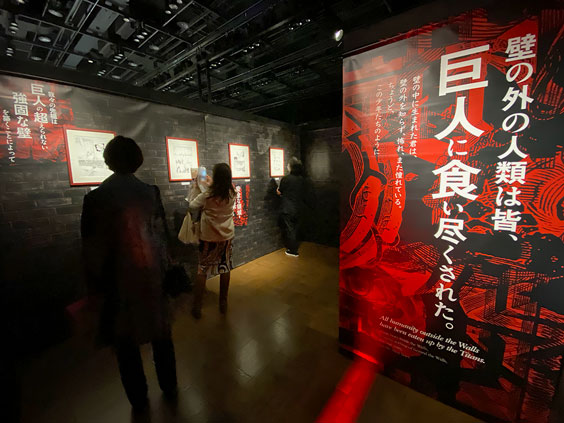 As you proceed further you will be reminded the story at the beginning.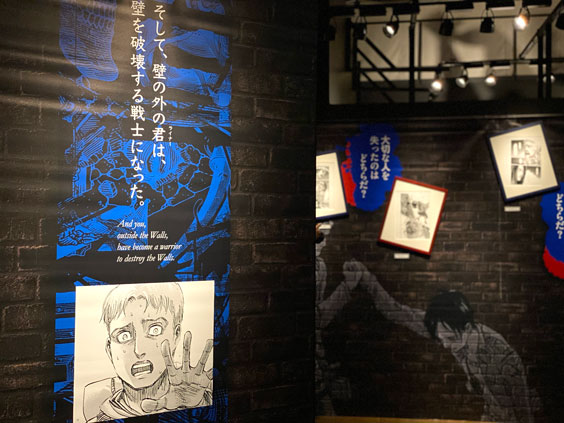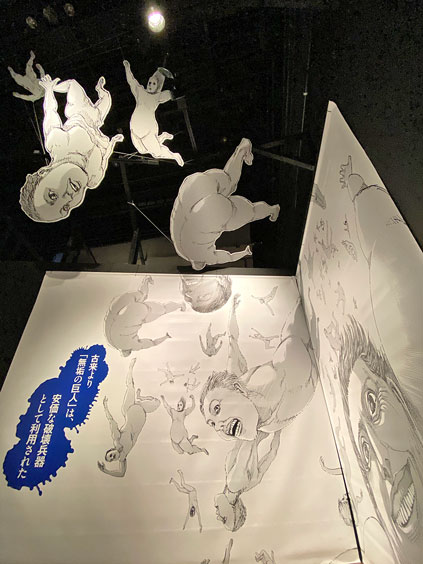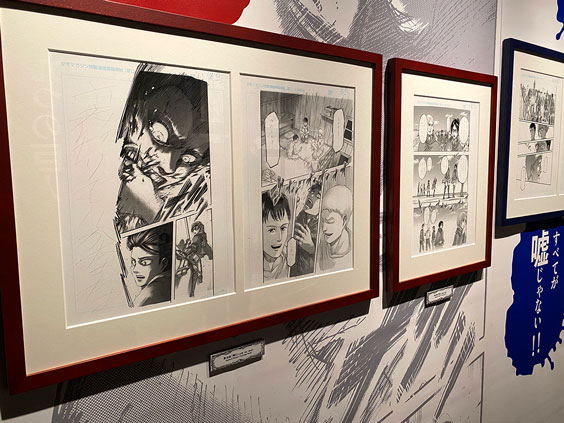 The original drawings on graph papers are definitely worth seeing for those who want to become manga artists!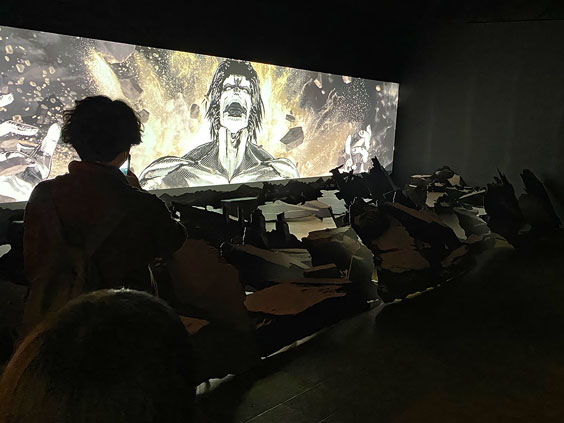 About 10 minutes long impressive video display at the diorama theatre. Thanks to the CG, you can see the original drawings in 3D effect!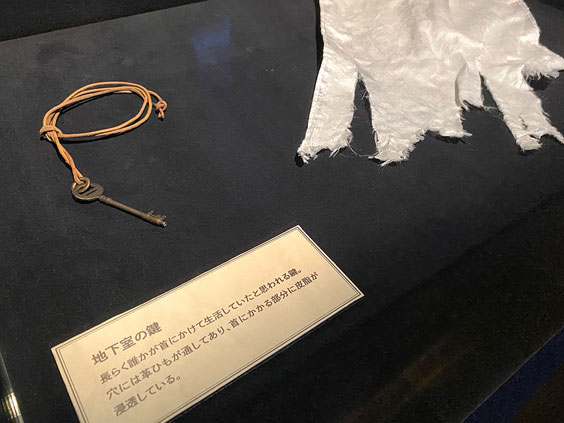 You will also find several items that have appeared in the manga. Is...isn't this the basement key?!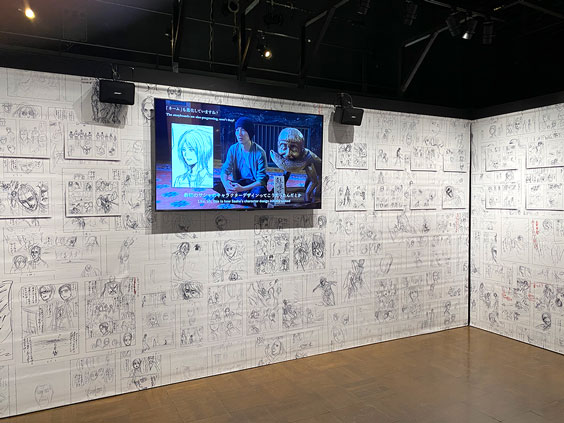 The interview with the author Isayama, and the display of drafts accumulated in 10 years. Feel the excitement that leads to the final!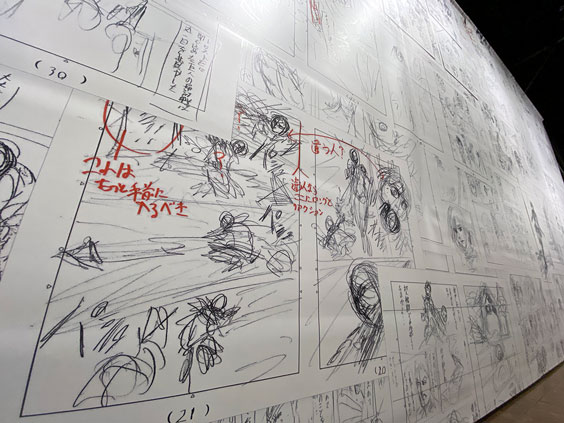 The comments in red that seems strict are what written by the editor in charge.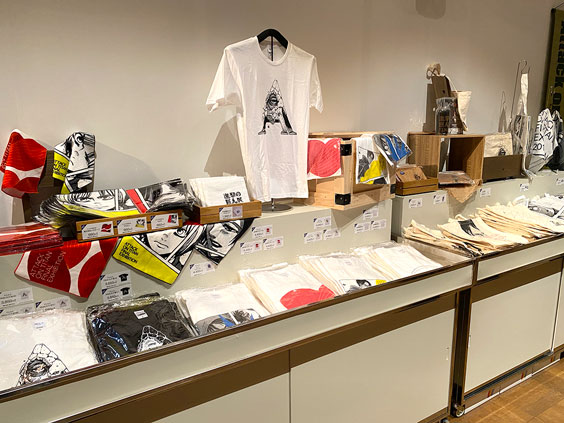 After seeing the exhibition, a visit to the official merchandise shop "リーブス商会 フクオカ出張所" (lit.: Reeves Company Fukuoka branch"!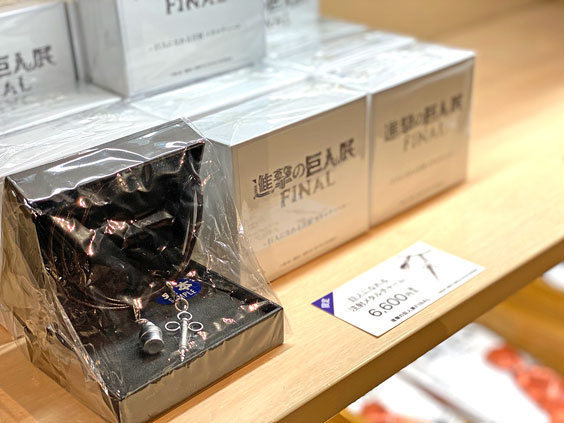 One of the limited goods from the exhibition - the metal charm of the Titan injection♪
INFORMATION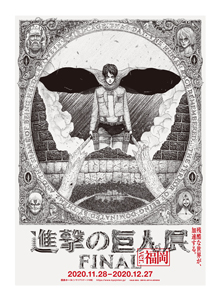 ATTACK ON TITAN FINAL EXHIBITION ver. FUKUOKA
- Dates: Saturday 28 November 2020 - Sunday 27th December 2020
- Venue: Nishitetsu Hall (6F Solaria Stage Building, 2-11-3 Tenjin, Chuo-ku, Fukuoka-shi Japan)
- Official Website:
https://www.kyojinten.jp/
*Online ticket reservation in advance is required for admission.
- Twitter:
@kyojinten
- Facebook:
@kyojinten
- Instagram:
@kyojinten
* All information correct as of November 2020. There are occasions when the layout of the store differs from the current.
©諫山創・講談社/ATTACK ON TITAN FINAL EXHIBITION製作委員会