To everyone fighting against the virus, there's a message from DORAEMON!

With the mask on, DORAEMON is here to cheer you up!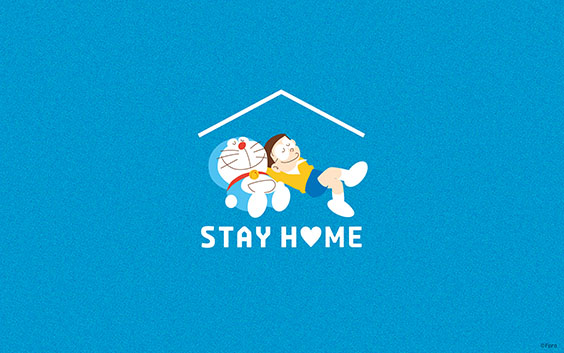 Due to the COVID-19 pandemic, our daily lives have been hugely affected. Besides the closure of public venues and institutions, cancelled or postponed live concerts and events, it has caused a huge impact on our working style. Are you struggling alone in this constrained life too when the state of emergency is extended? Now, the cat-type robot come from the 22nd century- DORAEMON, has a message for you.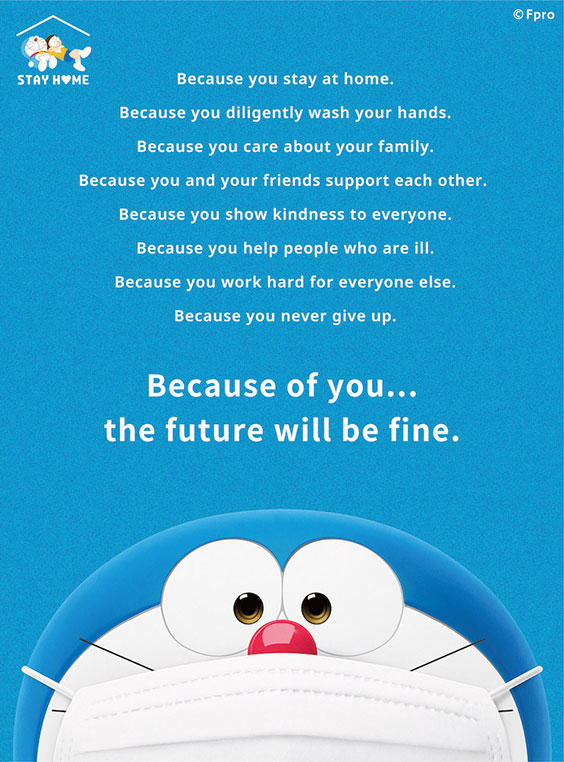 "Because of you... the future will be fine." Knowing that DORAEMON does come from the future, these words appear to be so heartwarming and encouraging. It is actually a newspaper advertisement published on Wednesday 29th April in Japan, as part of the "DORAEMON 'STAY HOME' PROJECT," started by FUJIKO PRO CO.,LTD and FUJIKO・F・FUJIO MUSEUM (in Kanagawa Prefecture). There will be free manga (the second series will be released from 14th May) and free desktop wallpapers (as the first picture shown above) available at "DORAEMON Channel" on the official DORAEMON website for everyone to enjoy at home. (>>
click here for the detail!
) For those who have received this message, meet DORAEMON by checking out the official website! (Editorial Dept.: nika)