The final series of manga-ka Sakisaka Io's trilogy! A live-action movie "Omoi, Omoware, Furi, Furare" to be released on Friday 14 August in Japan!

A love story for those in love or having fallen in love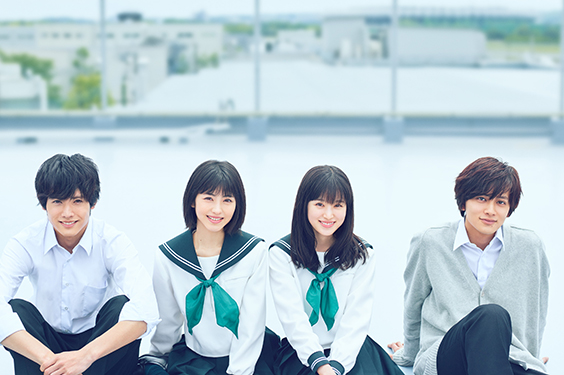 (From the left) Kazuomi (Akaso Eiji) who has a pleasant personality, cheerful and sociable Akari (Hamabe Minami), introverted Yuna (Fukumoto Riko) who is prone to feeling depressed, and Rio (Kitamura Takumi) the cool guy.
"Omoi, Omoware, Furi, Furare" (EN: Love Me, Love Me Not) is Sakisaka Io's (manga artist, wrote "STROBE EDGE" and "AO--HARU--RIDE") latest work, with both anime adaptation and live-action film adaptation to be released at the same time which is considered rare in the industry. The live-action movie of this final series of the "Youth Trilogy" is scheduled to be on-screen on Friday 14th August in Japan, while the anime film will be on Friday 18th September 2020. This time we are going to introduce the live-action movie which Hamabe Minami and Kitamura Takumi are starring together again after the movie "Kimi no Suizō wo Tabetai" (EN: I Want to Eat Your Pancreas)"!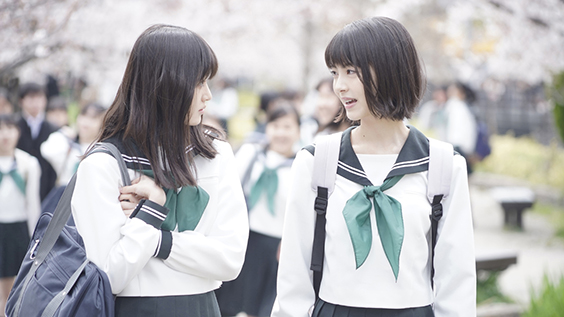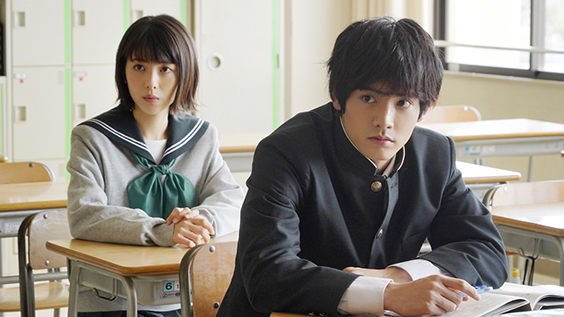 As expected, Sakisaka gives us another exquisite feeling and tingling sensation by depicting the unrequited love in a spectacular way. With the remarriage of each other's parent, Akari and Rio becomes a "family", yet Rio has to hide his feelings for Akari. On the other hand, Yuna has an affection for Rio but she is not confident with herself. Akari is attracted by Kazuomi and confused by her own feelings, while Kazuomi decided to cover his feelings when he discovered the secret... When I read the manga, I can feel the sadness and pain from the complicated relationship between the 4 high school students, however, the live-action movie is able to depict details that are not shown in the original manga. Despite the hesitation and heartbreak, it is touching to see them keep positive and hoping to move on. Moreover, OFFICIAL HIGE DANDISM's fabulous love song "115-man Kilo no Film" totally enhanced the strong feelings and left me in an emotional state even after the movie ends. Although it is a high school romance, it is a story that people from different generations who are in love or have experienced falling for somebody can relate to. Are you ready to feel the beautiful sorrow of the unrequited love? Don't miss the movie! (Editorial Dept.: Nika)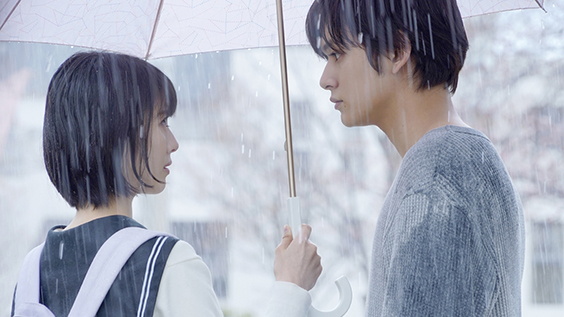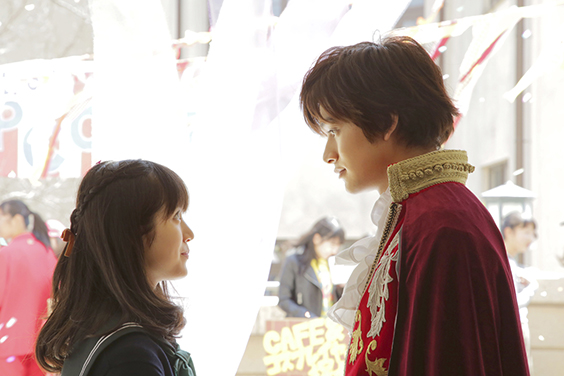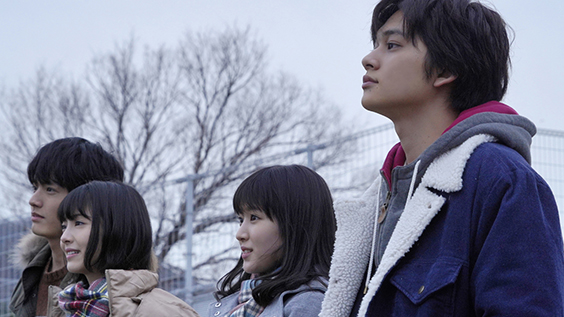 INFORMATION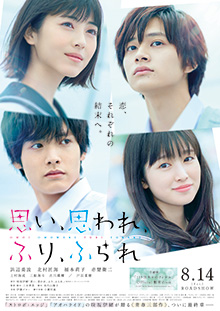 Movie: "思い、思われ、ふり、ふられ (Omoi, Omoware, Furi, Furare)"
- Written by: 咲坂伊緒 (Sakisaka Io) "
Omoi, Omoware, Furi, Furare
" (Published by: SHUEISHA Margaret Comics)
- Director: 三木孝浩 (Miki Takahiro)
- Screenplay: 米内山陽子 (Yonaiyama Yoko), Miki Takahiro
- Cast: 浜辺美波 (Hamabe Minami), 北村匠海 (Kitamura Takumi), 福本莉子 (Fukumoto Riko), 赤楚衛二 (Akaso Eiji)
- Distributed by: Toho Co., Ltd.
- Official Website:
https://furifura-movie.jp/
- Twitter:
@furifura_movie
- Instagram:
@furifura_movie
©2020「思い、思われ、ふり、ふられ」製作委員会 ©咲坂伊緒/集英社
Related Articles