A new special feature about musicians with strong presence in Fukuoka's music scene has launched!

Check out the young artists that have attracted Kurita Zentaro and other music professionals' attention♪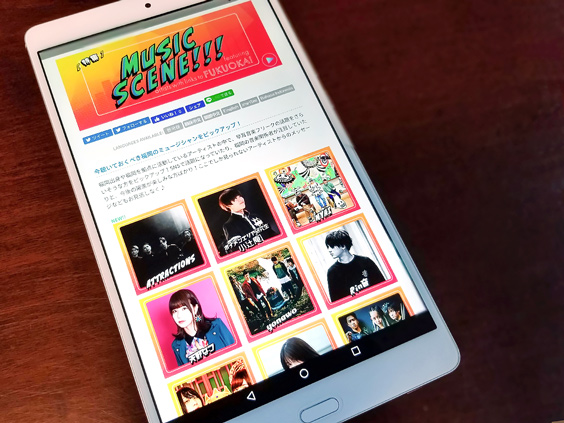 This spring, many live performances and music related events have been cancelled due to the COVID-19 outbreak and it has affected many artists in the entertainment industry. Though it has been disappointing for many of us especially the fans, we think that this is the time to create some positive vibes! Filled with inspiration and motivation, we decided to start a new special feature
"Music Scene!!! - featuring artists with links to FUKUOKA! -"
, focusing on young and talented artists with links to Fukuoka! Here you will find many information of artists whose music is recommended by music professionals involving in the music culture of Fukuoka, such as
Kurita Zentaro
. "There are many artists aspiring to develop their career from Fukuoka to Asia, or even to the world. I am looking forward to seeing the charm of Fukuoka's music scene being introduced to the world," Mr Kurita said. The special feature will be translated into multiple languages, with the hope that it will serve as a foothold for expanding into other Asian countries and regions. Can't wait for the events and live performances? Check it out to find out more about the passionate artists of "The City of Music: Fukuoka", we will be updating regularly! (Editorial Dept.: Non)
PROFILE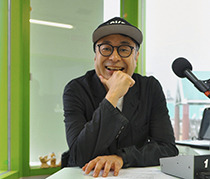 Kurita Zentaro (栗田善太郎)

Head of the BIGMOUTH Inc.
Radio DJ, director, chief editor of BIGMOUTH WEB MAGAZINE

Born in Fukuoka City in 1971. Engaged in radio production since the years at university. Currently in charge of radio programs including CROSS FM URBAN DUSK, CROSS FM MUSIC AMP, NHK Ropponmatsu Satellite.

- BIGMOUTH WEB MAGAZINE: https://bigmouth.co.jp/
- Facebook: @zentaro.kurita
- Twitter: @kurizen
- Instagram: @kurizen01
- Spotify PLAYLIST: http://urx3.nu/Rl6I
Related Articles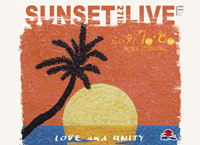 SUNSET LIVE
"Sunset Live" is Fukuoka's premier outdoor music festival, held annually on the Keya Beach. asianbeat keeps on sharing lots of Sunset Live information with you every year!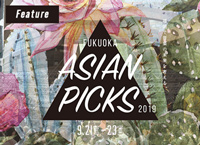 FUKUOKA ASIAN PICKS
Check-out our report on "FUKUOKA ASIAN PICKS 2019," a festival of music and culture! This feature looks at live performances by two new stars from Fukuoka and a couple of exciting Asian artists! The performers also have some messages for our readers!