It's finally come to an end! "RUROUNI KENSHIN: The Final" is going to release on 23 April (Fri)!

An intense 2 hour 18 minute-action drama movie!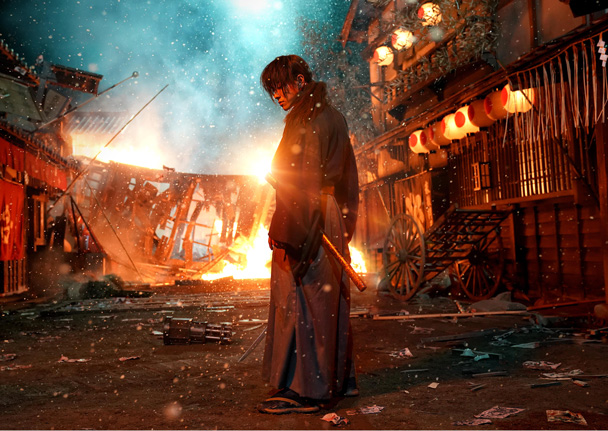 The "Rurouni Kenshin" film series depict the story of a legendary swordsman Himura Kenshin (Satoh Takeru), the protagonist who is known as "Hitokiri Battousai (lit.: sword-drawing manslayer)" and was feared during Bakumatsu era. 10 years after the first release in 2012, it is coming to an end this year with the final movie which will be released in 2 parts! The first part of "RUROUNI KENSHIN: The Final", scheduled to be released on 23 April (Friday), is back with new cast while many familiar faces still can be seen. Don't miss the chance to witness the exciting action scenes and touching drama in a precious 2 hours and 18 minutes' time!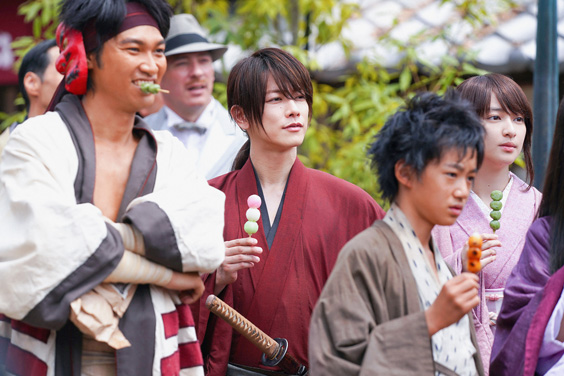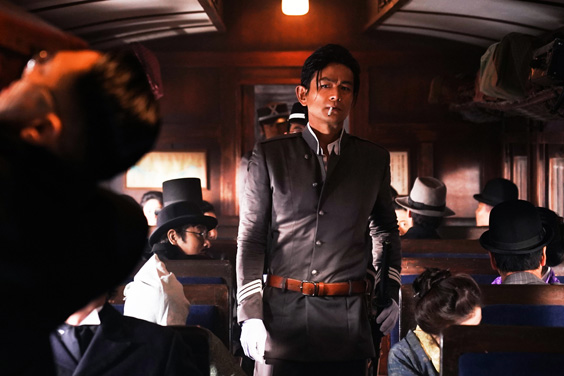 "The Final/The Beginning" reveals Kenshin's past ― the story behind the cross-shaped scar on his cheek. "The Final" explains the relation of Kenshin's cross-shaped scar with his late wife, Tomoe, and how Tomoe's brother Enishi, also the head of Shanghai Mafia, seeks revenge against Kenshin and started a series of attacks!
By the way, Enishi is amazing! Arata Mackenyu who plays the role is superb! Not only that the incredible wall running and high-speed rotation shown from the beginning look so real, his brutality, madness, as well as extreme and unusual grudge against Kenshin are perfectly expressed through the eye movements and posture even without any words. I couldn't move my eyes away from the biceps too! Are they "a part of the weapon"!?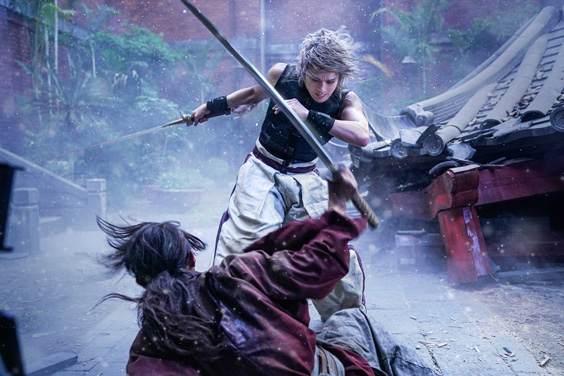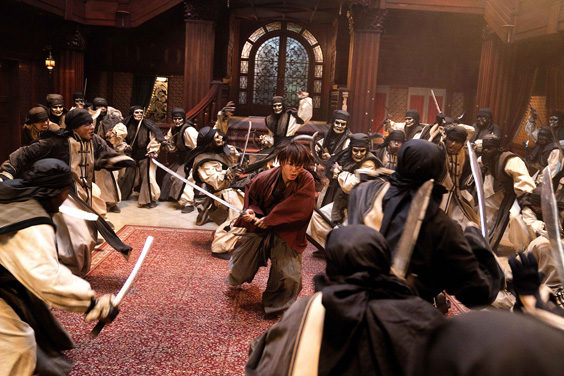 Above all, the inspiring and touching drama is probably the most attracting part, with Kenshin seen as a perpetrator and Enishi who decides to execute the judgement with his own hands. The storyline of "The Final" is very deep, but it is a must-see before watching "The Beginning", which is scheduled to be released on 4 June (Friday)! (Editorial Dept.: Nika)
"るろうに剣心最終章 The Final"
"RUROUNI KENSHIN: The Final"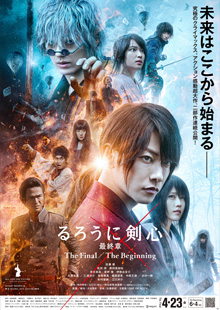 - Original Story: Watsuki Nobuhiro "Rurouni Kenshin - 明治剣客浪漫譚-" (Meiji Swordsman Romantic Story)
- Screenplay / directed by: Otomo Keishi
- Cast: Satoh Takeru, Takei Emi, Arata Mackenyu, Aoki Munetaka, Aoi Yu, Iseya Yusuke, Tsuchiya Tao, Miura Ryosuke, Otoo Takuma, Tsurumi Shingo, Nakahara Takeo, Kitamura Kazuki, Arimura Kasumi, Eguchi Yosuke
- Theme song: ONE OK ROCK "Renegades"
- Distributed by: Warner Bros. Pictures
- Official Website:
https://wwws.warnerbros.co.jp/rurouni-kenshin2020/
- Twitter:
@ruroken_movie
©和月伸宏/集英社 ©2020 映画「るろうに剣心 最終章 The Final / The Beginning」製作委員会