Brewery List [Chikugo Area](2/43)
21. Takamasamune: "Even gaining attention amongst sake drinking baseball supporters, this is a local brewery steeped in history"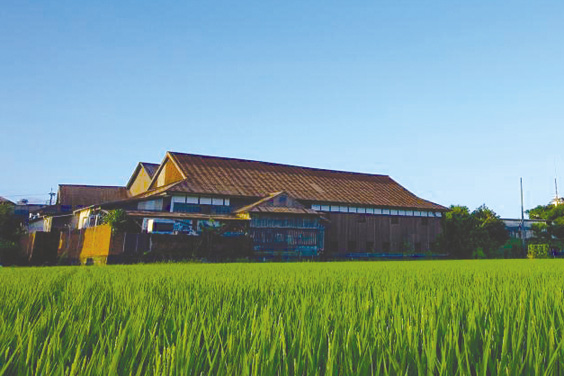 Recommended Sake from the Brewery:
# 1
Takamasamune Daiginjo
(鷹正宗 大吟醸)

A traditional craft honed in the optimum environment, this is a daiginjo that has been infused with the very spirit of the chief brewer. Recipient of numerous awards and prizes, the charm and beauty of this wine-like fruity daiginjo is in the exquisite balance it strikes between sweet and sour.
Best served at around 10 degrees.
# 2 
Seishu Kura Takamasamune Ginjo
(清酒 蔵 鷹正宗 吟醸)

This rare gem is a limited edition that can only be found in certain places, such as the super-boxes (private boxes) at the Fukuoka Yafuoku! Dome baseball stadium.
* Basic Information
Brewery Name: Takamasamune (鷹正宗)
Official Website:
http://www.takamasamune.com/
Address: 297, Kuroda, Daizenji, Kurume-shi, Fukuoka-ken
Phone Number: 0942-26-8181
Tour of brewery: Not available
Kurabiraki (Cellar Opening): Not available
Sake sold on site: Not available
Transportation: 30 minute walk (approximately) from Daizenji Station, Nishitetsu Omuta Line.