Brewery List [Chikugo Area](1/43)
20. Mizuhonishiki Shuzo (瑞穂錦酒造): "Enjoyable sake" born out of a fun sake brewing environment"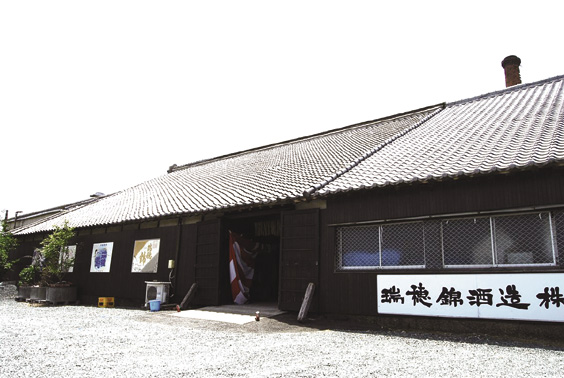 Recommended Sake from the Brewery:
# 1
Mizuhonishiki Daiginjo
(瑞穂錦 大吟醸)

Daizenji is a town known for eel, and it's daiginjo's "tanrei (dry crisp)" strong "umami (savory flavor)" quality is not overpowered by the eel dishes from the local area.
You'll be happy to hear that, realizing some people want to enjoy a lighthearted, carefree drink, the brewery now also stocks 180ml bottles.
# 2
Oniyo Junmai
(鬼夜 純米)

A strong, firm flavor is characteristic of this junmai-shu, perfect for those seeking a rich and strong taste.
* Basic Information
Brewery Name: Mizuhonishiki Shuzo (瑞穂錦酒造株式会社)
Official Website: None
Address: 940, Fujiyoshi, Daizenji, Kurume-shi, Fukuoka-ken
Phone Number: 0942-27-3055
Tour of brewery: Available
Kurabiraki (Cellar Opening): Jyojima Sakagura Biraki: Mid-February
Sake sold on site: Available
Transportation: 15 minute walk (approximately) from Daizenji Station, Nishitetsu Omuta Line.