Brewery List [Chikugo Area](5/43)
24. Yamanokotobuki Shuzo (山の壽酒造) "An impressive presence, overwhelming others in both in outward appearance and flavor"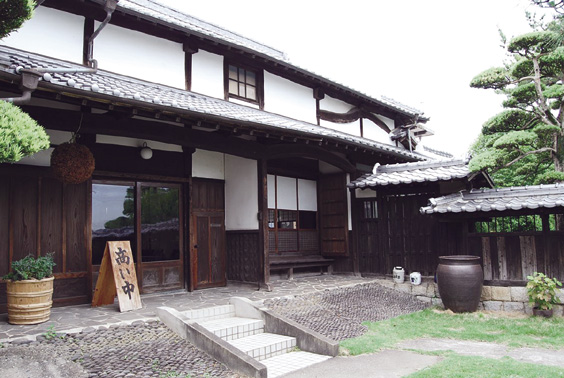 Recommended Sake from the Brewery:
# 1
Yamanokotobuki Junmai Ginjyo
(山の壽 純米吟醸)

The "Haizakura" label captures the color of sakura covering the mountain faces during spring. It was chosen to be like sakura, which is loved by many people and representative of Japan.
This sake comes highly recommended from a brewery, which has won the Governor's Award numerous times and on consecutive occasions at the "Fukuoka-ken Shurui Kanpyokai (The Fukuoka Prefecture Awards Ceremony, Recognizing Excellence in Sake)."
# 2 
Mansaku Junmaishu
(万作 純米酒)

A sake that does neither overpowers your food, nor sacrifices its individuality, this is a drink that can be enjoyed with food from any of the four seasons.
* Basic Information
Brewery Name: Yamanokotobuki Shuzo (山の壽酒造株式会社)  
Official Website:
http://yamanokotobuki.seesaa.net/
Address: 1-2 Gappeidanchi, Otomaru, Kitanomachi, Fukuoka-shi, Fukuoka-ken  
Phone Number: 0942-78-3025
Tour of brewery: Not available
Kurabiraki (Cellar Opening): Early April (held annually)  
Sake sold on site: Available (Limited items only)
Transportation: 1 minute walk from Ōki Station, Nishitetsu Amagi Line