Brewery List [Chikugo Area](4/43)
23. Chitosenomatsu Shuzo (千年乃松酒造): "New stars appearing from breweries that are sensitive to the changing times"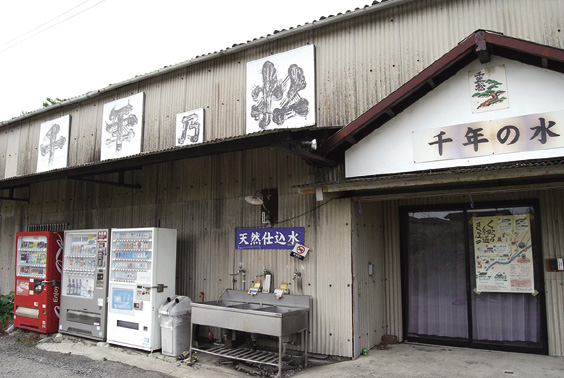 Recommended Sake from the Brewery:
# 1
D-ONE Nama-happou Junmai-Shu
(D-ONE 生発泡純米酒)

This sparkling pure sake's use of malic acid yeast provides a refreshing sour kick to the drink, which is well balanced against the sweetness left over from the use of koji (rice-malt).
A new taste sensation, this champagne-esque Japanese sake has a mellow and slightly fruity flavor. At 7% alcohol, this makes for the perfect apéritif.
# 1 
Hana Asobi
(花あそび)

A white wine flavored fruity sake that is made to accompany a meal, D-ONE is heated during the brewing process.
* Basic Information
Brewery Name: Chitosenomatsu Shuzo (千年乃松酒造株式会社)
Official Website:
http://www.chitosenomatu.jp/
Address: 370-1, Imayama, Kitanomachi, Kurume-shi, Fukuoka-ken
Phone Number: 0942-78-3003
Tour of brewery: Available (booking required)
Kurabiraki (Cellar Opening): Mid-March (held annually)
Sake sold on site: Available
Transportation: 5 minute walk from Kitano Station, Nishitetsu Amagi Line