Pasha (Turkish food)(1/2)
※ This restaurant closed down a few years ago.
The only restaurant in Fukuoka city where you can eat real authentic Turkish food. Turkish cuisine is said to have originated from a fusion of Eastern and Western cooking within the vast territory controlled by the Ottoman Empire, and this diversity makes it popular with people from all over the world.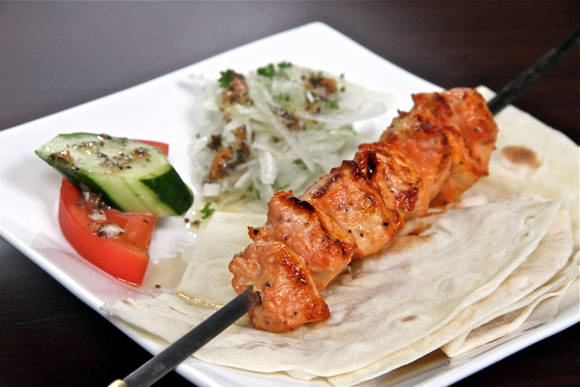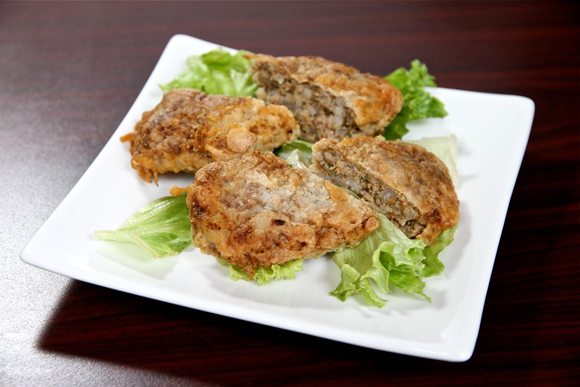 The Chicken Shish Kebabs (¥690) at Pasha are covered in a yogurt sauce with a hint of spiciness that makes it hard to stop at just one. The uniquely-named "lady's thighs" (¥690) are in fact Turkish-style cold meatballs. The rice hiding inside them is a pleasant surprise. Drinks include the traditional Turkish alcoholic beverage Raki, which is flavored with anise. Belly dancing shows are held from 20:00 on Wednesdays, which often leads to a full house so booking is recommended.