That's why I always love you Fukuoka - Travelogues of fantastic Fukuoka - by Zcongklod Bangyikhan #01 Timber Town, Okawa(1/5)

#01 Timber Town, Okawa (大川)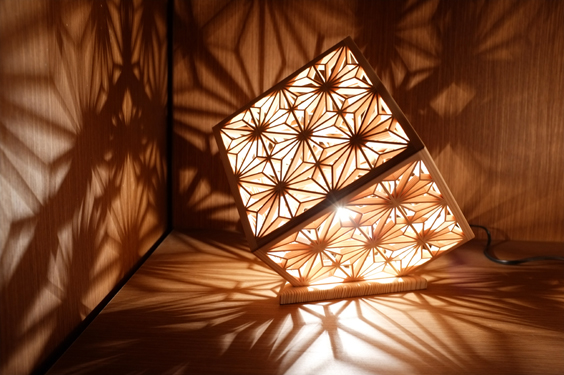 About five years ago, Fukuoka prefectural government-run website, "asianbeat," invited me to Fukuoka, and over the course of a year, I wrote articles about my experiences there for the column, "That's why I love you Fukuoka." It was also my first time in Fukuoka that inspired me to write my book, "
Koko ga Daisuki na Basho
" (My Favorite Places), which was published in Thailand.
At the time, Fukuoka and Kyushu were still relatively unknown places in Thailand, so no matter what aspect I wrote about, it was all new and fresh to the Thai readers. A few years later and Fukuoka is now well known in Thailand. There's a lot of tourism info available to us now, but I was lucky enough to get the opportunity to return and write about a lesser-known side to the city.
In writing articles for this new column, I told the asianbeat staff that I mainly wanted to visit the outer-city regions of Fukuoka and see the parts that most tourists don't usually go. The staff were incredibly supportive of my request and when they sent me the list of the areas I would be visiting, I was more than satisfied and just excited to start my journey.
Other people might feel differently, but these places were highlights for me. They might be all rather small scale but they're overflowing with charm, and they're the kind of places that people who really want to see them will make the effort to go.
I was lucky enough to get to see a whole array of places on my visit this time around. I probably won't be able to write about all the places I went to, so I've divided the trip into six parts. The first part of my journey begins with "Timber town, Okawa."
For hundreds of years, Okawa has been known as a famous wood furniture producing town – the Okawa name even ranking in the top five in the country for this industry, I'm told. The interesting thing is there are no woodlands in Okawa, so back in the day, most of the lumber they used came from Hita City in the neighboring prefecture of Oita, where they tied the materials together into rafts and sent them down to Okawa by way of the Chikugo River.
How to get to Okawa City
From Fukuoka City: 50 minutes from Nishitetsu Fukukoka (Tenjin) Station to Yanagawa Station by train. (In Yanagawa be sure to try the local specialty, steamed eel!) 20 minute bus ride from Yanagawa Station (Nistetsu bus).
Alternatively, 25 minutes from Hakata Station to Chikugo-Funagoya Station (Kyushu Shinkansen). 3 minutes from Chikugo-Funagoya Station to Hainuzuka Station (Regular JR line). 30 minute bus ride from Hainuzuka Station (Nistetsu bus).