Classic Tonkotsu Ramen - Ichiran Ramen introduction
Ichiran's Ramen Introduction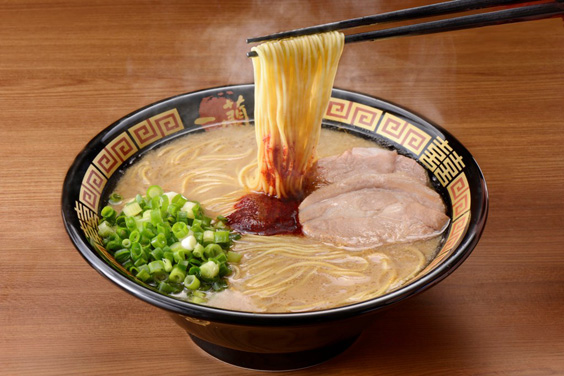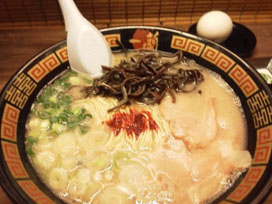 You can choose your favorite toppings.
Ichiran's Original Sauce: Red-pepper based sauce mixed with 30 types of spices. This spicy sauce to pour into the ramen is one of Ichiran's original creations.

Home-made Fresh Noodles: Noodles made from Ichiran's unique blend of special flour.

Classic Tonkotsu Soup (Pork-based broth): Cloudy white colored soup made by boiling pork bones, fat, and collagen over high heat for many hours, which suffuses the broth with a hearty pork flavor and a creamy consistency.

Being able to choose your own toppings such as sliced pork and green onion is a selling point Ichiran is devoted to.
[Steps to your Ichiran Ramen]
(1) Buy your meal tickets
Ticket vending machines are located at the entrance of every restaurant. Purchase your meal tickets here before you proceed to your seat. Buy the ramen ticket first. Then, purchase any additional items you might like with your ramen.
(2) Find a vacant seat
You can check which seats are available on the vacant seat information panel.
(3) Customize your ramen
Ichiran's ordering system allows you to order your ramen as you like it. Mark on the order sheet your preference for every component of the ramen and enjoy it the way you like it.
(4) Press the button in front of you to call the staff
At the counter, you will find a button in front of you. Press it to cal the staff and hand in your order sheet along with all your meal tickets.
(5) Your ramen will be brought!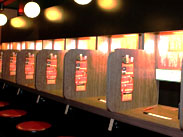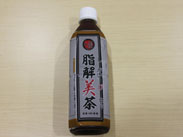 Ichiran's unique individual counter seats are designed so you can focus on the flavor.
The order sheet to customize your ramen

Ichiran original Shikaibichya-tea(脂解美茶) is a tea based on the houttuynia cordata plant mixed with coixseed, oolong tea, green tea and habu tea.