Classic Tonkotsu Ramen - Ichiran Building Introduction
This is what the first floor looks like
You can eat ramen on the second floor but the first floor is a dedicated space for taking souvenir photos and buying ramen related gifts and souvenirs. Beside this are for relaxing there is a walking map of the surrounding Fukuoka area.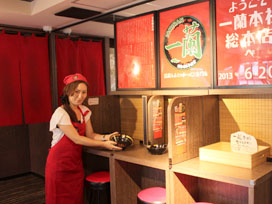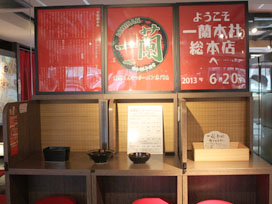 You can dress up in staff uniforms and take a picture (free)
The restaurants counters also make a reappearance on the first floor.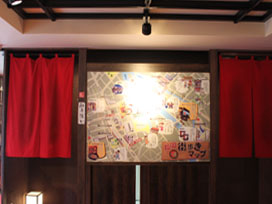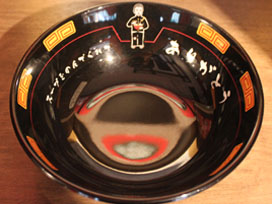 A map of the area surrounding the flagship restaurant in Fukuoka.
You can borrow this bowl when you have your picture taken.
A Special Library Room for Employees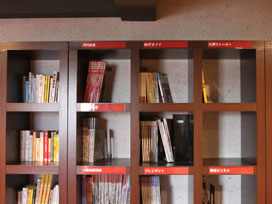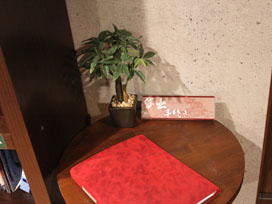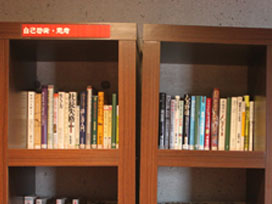 This room is kind of like a library; a calm space for company employees. During breaks they can read books and also borrow them. The company also keeps a popularity ranking as well as accepting requests to buy books. The space is to support employees: "People need to encounter books in order to grow" explained the Ichiran CEO.