Interview Now - EGOIST -(1/3)

The musical unit EGOIST have created theme tunes for numerous smash hits, such as TV anime "PSYCHO-PASS,"and Kabaneri of the Iron Fortress," as well as three animated feature films based on the work of science fiction writer Keikaku Ito, "屍者の帝国 (Shisha no Teikoku |The Empire of Corpses)," "虐殺器官 (Gyakusatsu kikan |Genocidal Organ)," and "harmony/." On August 16th, they released their eighth single "英雄 運命の詩 (Eiyū: Unmei no Uta)," which features during the opening credits for the currently airing TV anime "Fate/Apocrypha." Their vocalist chelly visited Fukuoka during the promotional tour for the song's release. While she was in town we got the chance to catch up and speak about all kinds of interesting topics, including their new track, live performances, and what chelly gets up to on her days off! Keep on reading to find-out how you can win some fantastic EGOIST-related prizes!
I felt pretty chilled about it (lol)!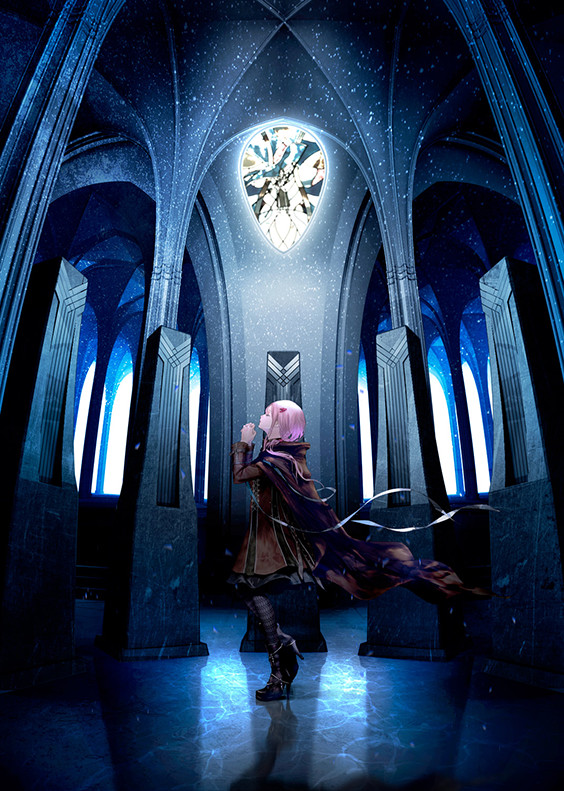 asianbeat (hereafter referred to as ab): This is your second appearance on the asianbeat. Your first was in 2015. Thanks so much for coming back! Your long awaited new single "英雄 運命の詩" (Eiyū: Unmei no Uta) was finally released on 16th August, what were your thoughts when you heard the track for the first time?

chelly: It was a really unexpected song. It's kind of the same each time. I'm always a little bit hesitant (lol)! I could hear from the demo how much ryo had put into it. That kind of detail made me feel a little nervous (lol). There's quite a lot of sounds going on. When I first heard it I had two feelings hit me at more or less the same time. Initially I was a bit nervous about laying down the vocals for the track, but then I was like "You can do this!" and wanted to challenge myself. EGOIST melodies have a few different kinds of patterns. This time the sound is pretty grand and features an orchestra.

ab: This is the first time that one of your tracks has featured in the popular anime series "Fate." It was also the first time that one of your tracks was made available on pre-release a month in advance. How were you feeling before it was made public? What was going through your mind?

chelly: I was feeling pretty confident as I had worked really hard. There weren't too many nerves or feelings of anxiety. I felt pretty chilled about it (lol)!

ab: I thought you would have been really nervous (lol)! How did the recording and choreography go?

chelly: It is a song that does not give you too much time to catch your breath. It is quite different to what we have done before. I couldn't really afford to do any choreography, and when I did do it was pretty tough going. If it was just dance, I would be ok, but this song is quite unique; it was hard to know where to breath, and quite difficult to remember the lyrics. It was quite hard. But despite those challenges, we managed to record the "hira-uta" (*section of the song between the start and the hook) and the main vocals in a day, we then finished off the harmonies on the next day! There were quite a lot of instructions to take on board during pre-production, so it lasted a long time. We did lots of takes at that time, but when it came to the actual recording it finished pretty quickly. Overall, it was a lot of hard work in a relatively short period of time (lol)! But we managed it!