Interview Now - FAKY -(1/3)

Check-out our interview with "FAKY," the alternative four-piece girl group that brings together unique personalities from various backgrounds! They were recently in Fukuoka to perform their first solo live '"Unwrapped" -Encore Edition-!' Be sure to check-out photos of them in action! We got the chance to learn more about the members of the group, who hail from the United States, New Zealand, Tokyo, and Fukuoka, as well as how much they enjoy interacting with fans! Their "one time only" mindset means that they make the most of every moment. We also have some awesome prizes to give away! Information about how to apply is at the bottom of the interview, so be sure to read on if you want to be in with a chance of winning! We are looking forward to hearing from you!
I feel that the fans give us the power to keep moving forward!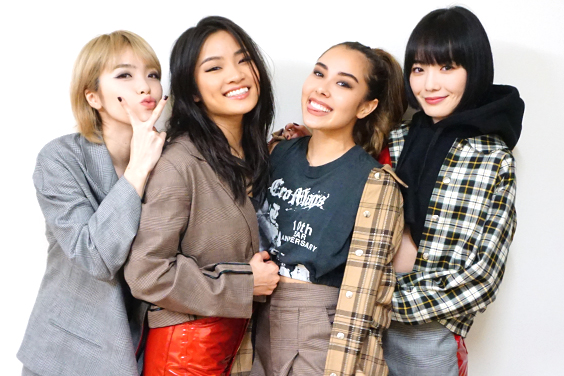 FAKY
asianbeat (hereafter referred to as ab): It is just a few hours to your performance in Fukuoka! Are you feeling excited? How do you feel about performing live?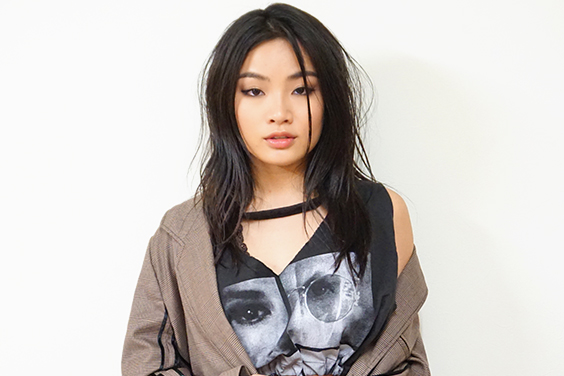 Anna (Birthplace: New Zealand / leader)
Anna
: Going to a performance is totally different to watching a music video. So much can happen when you perform live. The way we sing, how we move around the stage... We hope that everyone enjoys these kinds of things together with us. Seeing the crowd having a great time when you perform live fills you with extra emotion! Even if you have sung a tune lots of times, no audience is the same twice, so performing at a venue is kind of like a special one off experience.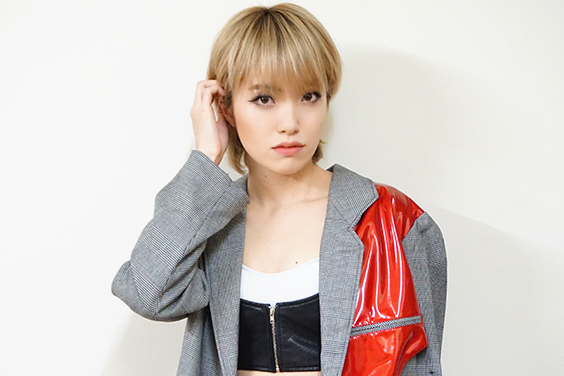 Lil' Fang (Birthplace: Tokyo, Japan)
Lil' Fang
: During rehearsals in the studio, I'll start thinking about our next live performance. As we're preparing, various things go through my head, such as "what kind of fans will come to the show?" or "will there be lots of people like this or that in the audience when we perform in Fukuoka?" However, everything's completely different when you actually go out to on stage. I guess only about 20% of what we do in rehearsals actually makes it into the performance. Our manager always says "it's actually the audience that makes a show." That's definitely the case, it's almost like what we do counts for nothing (lol)! I feel that the fans give us the power to keep moving forward! Seeing everyone in the audience gives you the belief to try things, it makes you you feel like "Yeah, lets give this a go!" Performing live always gives me a massive boost!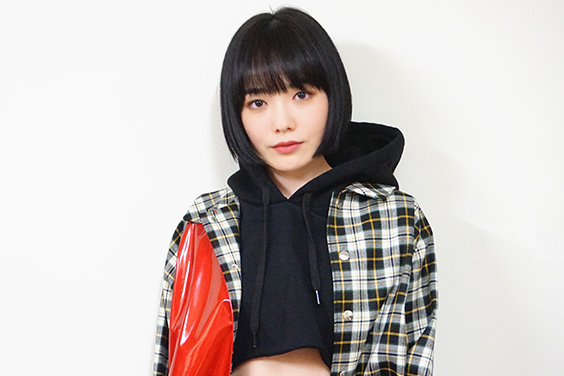 Mikako (Birthplace: Fukuoka, Japan)
Mikako
: We put a lot of effort into our performances, it's like we're creating a live experience together with the audience. We also put lots of emphasis on visuals. Our "Unwrapped" outfits for these performances have been made from scratch. A girl once said to me, "that costume is super kawaii!" Other times people leave a message on social media saying something like "that outfit is so awesome!" It's great to hear what clothes people like. The costumes FAKY wear live and in music videos can be totally different. I really hope everyone enjoys the outfits we wear for our live shows.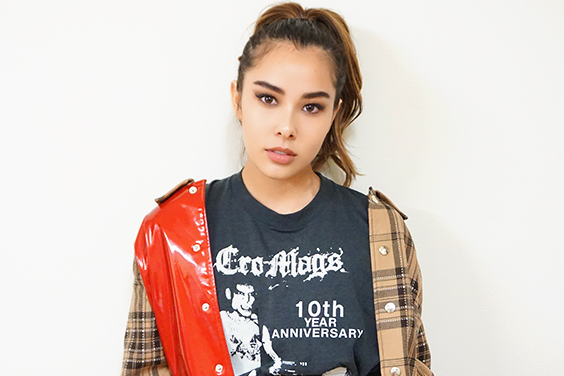 Akina (Birthplace: U.S.)
Akina
: The reaction from the fans is so important, right! Fukuoka audiences have a "Wow!! Yeah!!" kind of vibe about them... Like they're having a blast! When it comes to performing live, each region has different reactions, so I always look forward to seeing how everyone responds!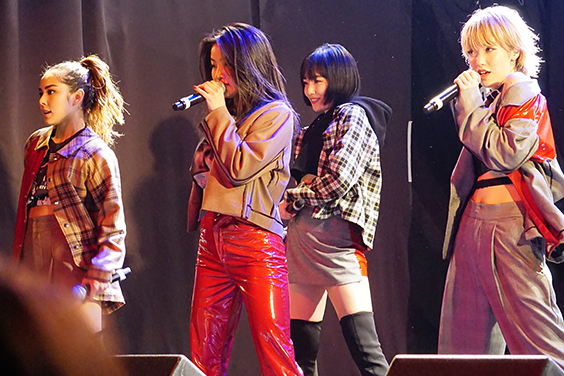 Click the image and it will automatically go to the next.
ab: You recently posted a tweet saying… "We might perform some tracks that you might not be able to see anywhere else in the future…" right?Mikako
: Yeah that's right! Fukuoka vocal group "FREAK" will be making an appearance today. Please come and check-out these kinds of special collaborations!