Interview Now - Kensho Ono (小野 賢章) - (1/2)

Kensho Ono will be coming down to Fukuoka on March 2nd, to mark the launch of his new single (and musical debut) "FANTASTIC TUNE." As a young child he immersed himself in a numerous range of entertainment genres - doing everything from theater and stage work to acting and movies. As his career expanded, he began voice acting. Some of his best-known work was voicing Harry from the Harry Potter series and Kuruko Tetsuya from the anime "Kuruko's Basketball." Having done so many high-profile jobs at such a young age, he has garnered a lot of attention to say the least!

In this interview we asked him how he got started on the path he did, about his CD debut, and finally what he thinks about his hometown, Fukuoka prefecture!
There was always a part of me that was interested in voice acting
Q.(asianbeat) Why did you decide to become a voice actor?
Actually it wasn't something that I was specifically aiming it become. I was originally working for a children's theater company. There I caught wind of an audition for a voice acting part and ended up making the cut.

Q. Did you ever aspire to become an actor?
Hmmm, I suppose there was a part of me that was always interested in acting and maybe that's where this whole thing started.

Q. What was your first job as a voice actor?
My first job was involved with dubbing foreign films. It was because of this that I started to really become interested in voice acting.

Q. When you voice Kuroko Tetsuya are there any thinks that you have to be conscious of/pay careful attention to?
Kuruko Tetsuya doesn't display the typical emotional ups and downs that most characters do, so a lot of the time I have a very limited vocal range to work in when voicing him. I've had to do a lot of pondering on the inner workings of this character and experiment with different ways I would be able to convey his anger while staying in character.

Q. Are any of the voice acting techniques you utilize here different from those that you use for your other characters?
Well basically this is a character that doesn't have a very strong presence, so what I did was try to think of the most subdued way I could possibly say my lines and channel that energy through my voice. I also used this technique for the auditions.
Even if it's just as a hobby, I'd really like to start working more with music
Q:How do you feel about your debut album "FANTASTIC TUNES," the second phase new ED theme from Kuroko's Basketball?

I've always loved music and listen to it whenever I can, like on my way to work or school. It's just something that's always been with me. Whether it has a future in my career or not, music had been something I've wanted to pursue and I am ever grateful for this opportunity.

Q. You mentioned that you wanted to do more music, even if it was just as a hobby. Where you referring to singing?
Well, I suppose I was referring to both singing and playing instruments. I've always wanted to form a band with my friends.

Q. If you could choose an instrument to play [during your performances] what would it be?
I'd have to say that would be the guitar or drums. I like something that's got a rhythm/beat to it.

Q: What's your favorite music genre?
I love all types of music. Be it Western music, J-POP or K-POP, I'll listen to it. I don't really concern myself with genres, I do like Rock music.

Q: Do you have any fans outside Japan?
Wherever I venture overseas for an event, I can't help but feel happy with the fact that the work I do in Japan has reached so many people.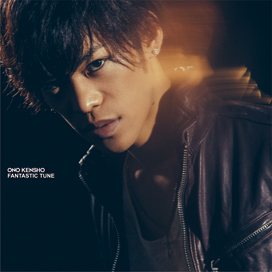 FANTASTIC TUNE 【Limited Edition】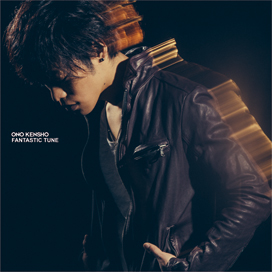 FANTASTIC TUNE 【Original Edition】
Sometimes when I go to Taiwan for an event, the reaction from the fans there are so much more powerful than those in Japan. I'm also always happy to see how much they know a lot about Japanese culture.

Q: Outside of Japan, what country would you be interested in going to?

I've been to quite a few places in China and I'll be going to Korea soon. However, I'd really like to try going to Thailand or Malaysia. I'd also like to go to Singapore to see the Merlion.

Q: Are there any glaring differences between your fans here in Japan and those overseas?

I once went to China for an event that was similar to one of the ones we had previously held in Japan but I didn't get the light laughter that usually flits through the crowd. I figure it's mainly because when what is being said is interpreted, it makes it harder for the crowd to laugh. Now I've started to learn simple words in Chinese and Korean, like how to say my name in hopes that it will help!

Q: Do you have any specific goals aimed outside of Japan?

In my case, I have been granted the opportunities of working outside of just voicing things, such as doing stage work and videos. Recently, I've taken up singing and hope to continue in all of these directions in a balanced way.