Interview Now - 伊万里有 (Yu Imari) -(1/2)

Mr. Yu Imari is an actor who recently began to attract attention from both inside and outside Japan through his performance in the 2.5D musical "Touken Ranbu," which is adapted from the PC game wherein famous Japanese swords are anthropomorphised. This time, he has come to Fukuoka on campaign for his second album, "My Love Is...", which was released on 3 April. We went to ask him about his thoughts on Fukuoka, to which he has a deep connection, and on his attempt at emotional music. An autographed card is available in a present giveaway, so please enjoy this article till the end!

Listen to this before bed and relax.
asianbeat (hereafter referred to as ab): This new album is more mature than your previous work. What thoughts filled you?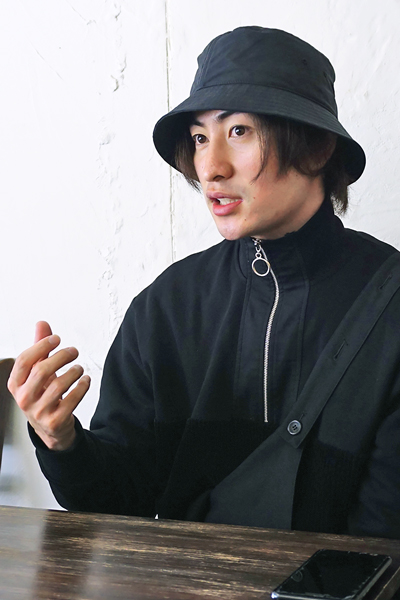 Yu Imari
Yu Imari (hereafter referred to as ab Imari)
: This time, I wanted to evoke a calm atmosphere. Before bed or in the car, I wanted listeners to relax. The theme is "love," but not just romantic love. Encapsulating the feelings we have towards those who look after us, our friends, and our comrades, I made this album wanting to heal my listeners.
ab: Continuing on from your previous work, another point of attention is your working with big-name producers, isn't it!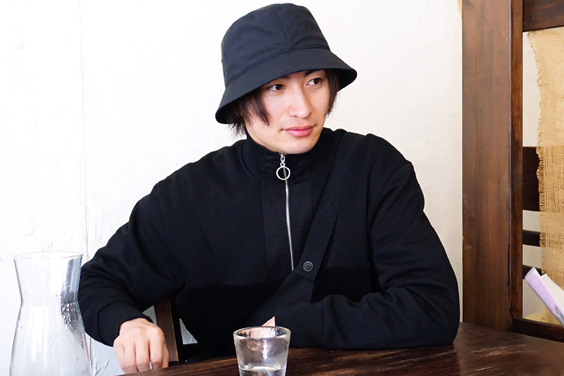 Imari
: When I first met UTA and Sunny Boy, the producers who had managed artists such as Daichi Miura and Namie Amuro, I unthinkingly went, "Wow!" in excitement. Since the two of them have drawn out my confidence as "Yu Imari," I became able to think that the boundaries of my work were not set, and to think, "more, more"!
For me, Fukuoka is the "starting point of music culture"
ab: You were born in Saga Prefecture, but we heard that you were living in Fukuoka in your twenties!

Imari
: That's right! For me, Fukuoka is the "starting point of music culture." I have many music comrades in Fukuoka, and so coming back, my phone has been ringing off the hook (lol). Talking with them gives me motivation, they have already downloaded the new album, played it in stores, and so when I come to Fukuoka, I get this happy feeling, "It's warm!".
ab: In connection to "My Love Is...", if you were going on a date in Fukuoka, what plans would you make?

Imari
: A drive to Itoshima! I want to relax in a cafe with an ocean view. At night, it would be good to drink sake in Nakasu, and, it's a little far, but going to see the night view at Mt. Sarakura in Kitakyushu would also be good. Mt. Sarakura is also the place where I filmed my first drama, so it's a special place for me!