Interview Now - たなきゃん (Tanakyan) -(2/2)

I'm planning to set-up a fashion brand called "IRODOL!"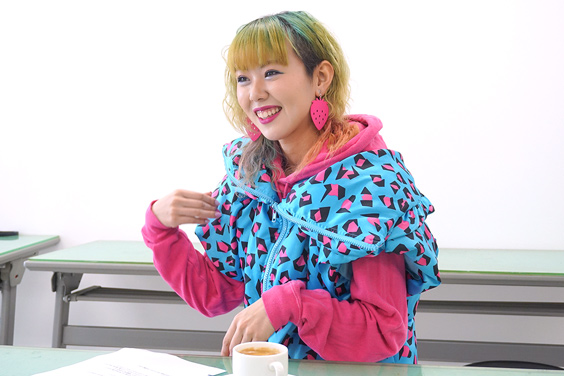 ab: In December 2019, you set up a pop-up store in Fukuoka PARCO, right? What kind of response did you get from shoppers?
I'm so happy that so many people were interested in my designs! I was able to develop relationships with some of the customers on social media after the pop-up store closed. It was also a great opportunity for me to make new connections. I got to link up with pattern-makers, and people who work in sewing studios!
ab: You will graduate from OMULA BEAUTY CREATES this March. You plan on establishing your own brand, right?
That's right! I'm planning to set-up a fashion brand called "IRODOL!" I want to be a fashion icon and be a source of cultural inspiration for people!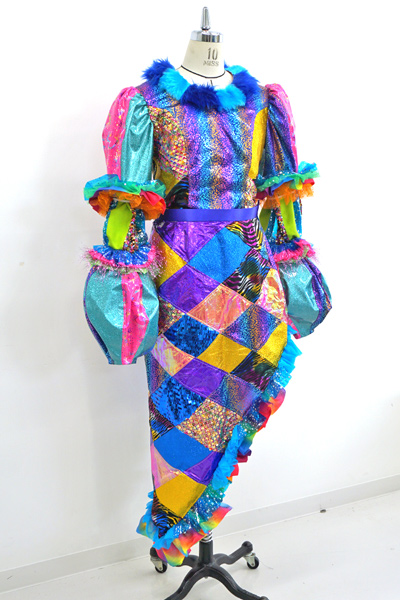 This ensemble was made as a graduation piece for the "FINAL CONTEST 2019," which took place on campus.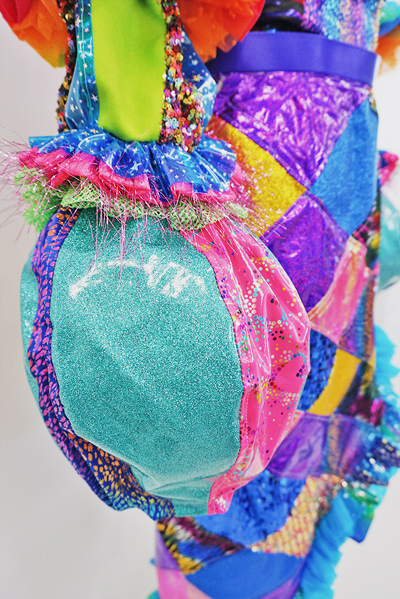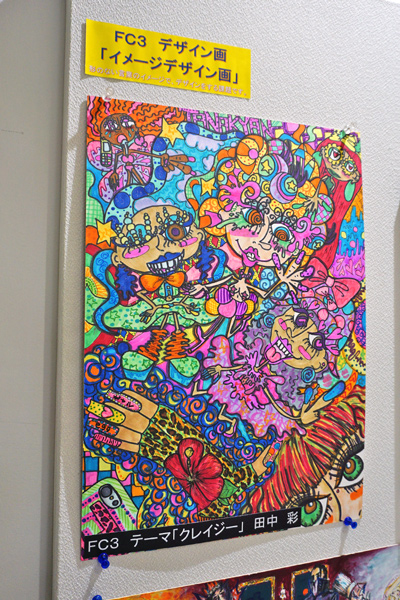 Tanakyan's unique style is evident even in her paintings!
ab: Where do you usually go shopping in Fukuoka?
I like secondhand stores like "SPINNS" and "WEGO!" I like to customize the clothes if they are not that flashy. For example, I might change the pockets by adding a different pattern or even sew on a colored piece of cloth on to the front of the garment.
ab: We saw photos of you in Korea on your Twitter page! It looks like you had a great time shopping during your visit!
It was my first trip to Korea! I went there to study, but I also got to do some shopping! I bought tons of clothes and fabrics! I think Korea has more choice than Japan when it comes to fabrics. I found the colors far more striking. The items I found were about half the price of what you get in Japan. I was blown away!
ab: What kind of clothes do you want to make in the future?
People's taste might change as they get older. But I like loud, flashy things and I want to always make clothes that stay true to that!
ab: Thank you for talking to us! Do you have a message for the asianbeat readers?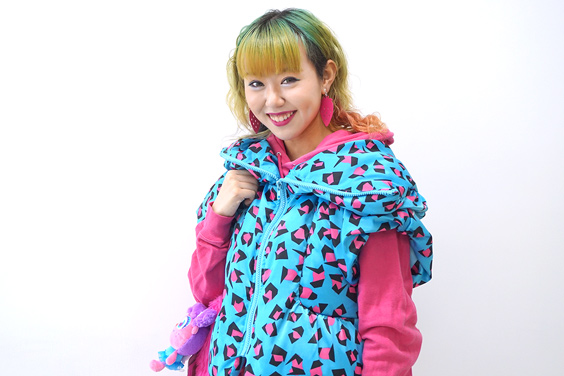 Whether its fashion or something else... I hope everyone stays true to themselves and pursues what they love. I had negative feedback and criticism from some people around me at first. But as I continued on my journey, more and more people started to accepted my point of view. Never let go of what's unique to you! Enjoy what's in front of you right now!
PROFILE
たなきゃん (Tanakyan)
Born in Kurume City, Fukuoka Prefecture. Graduated from OMULA BEAUTY CREATES' fashion creator department in March 2020. After graduating, Tanakyan will launch a new fashion brand called "IRODOL (いろどる)."
- Twitter:
@tanakyan_0913
- Instagram:
@tanakyan0913
Related Articles


External Links