Interview Now - たなきゃん (Tanakyan) -(1/2)

Clothes, shoes, bags, hair color... Tanakyan's (Tanaka Aya) colorful appearance is so vivid and eye catching! We met up with her as she sets on her journey as a fashion creator. We got to speak about all kinds of fashion related topics.
I want to wear and make clothes that capture the imagination of all the people around me!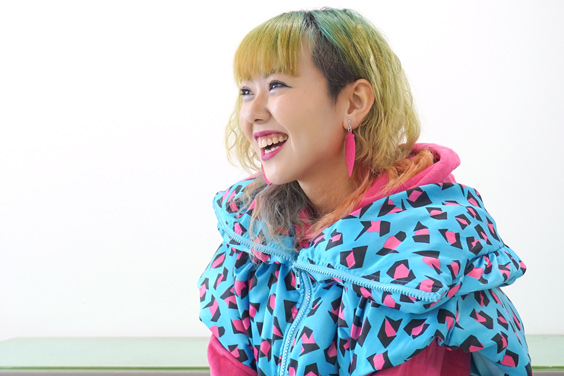 asianbeat (hereafter referred to as ab): You look so fabulous today! You're style is totally unique!
I feel so excited when I wear something colorful. Usually I'm surrounded by bright, colorful objects. I couldn't relax at home if the walls were all white. I had to paint my place walls at my place green and pink (lol)!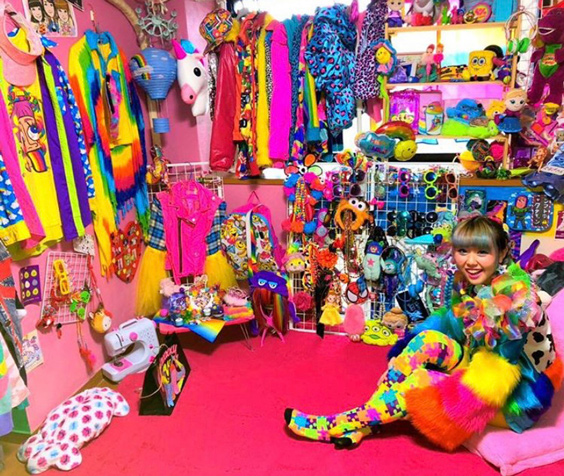 *Photo provided by Tananyan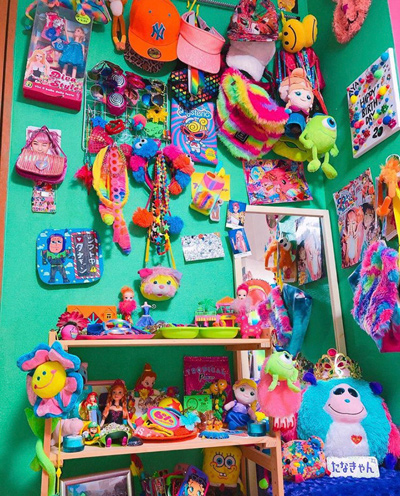 *Photo provided by Tanakyan
ab: When did you first get into bright, vivid colors?
I think it all started when I entered high school. My school allowed students to wear their own clothes instead of a uniform. Around that kind of time, I began to take an interest in Kurebayashi Haruka, who was working as a model for "KERA" magazine at the time. I was totally blown away by her bold, daring fashion style. I thought that Haruka's style was so kawaii! From that moment on, I made sure I looked pop-tastic and colorful. At my "
Seijin-shiki
" (coming-of-age ceremony), I dyed my bangs all the colors of the rainbow! I also made my own
furisode
(long-sleeved kimono). It had such a striking design. That really made my day, I had such a great time!
ab: You dye your hair by yourself, right?
I use a coloring agent to dye my hair. It's called "color-butter." It comes in lots of different shades and is very easy to use. It depends on my mood, but sometimes I change my hair color in two weeks time (lol)!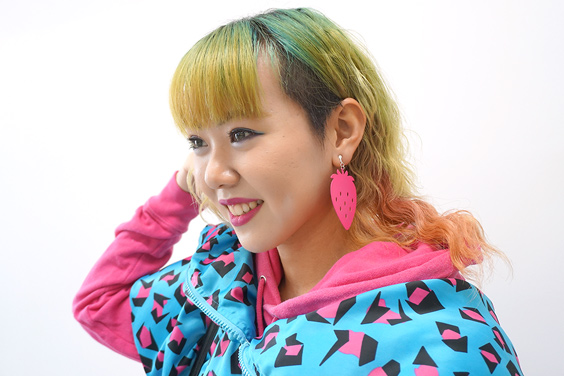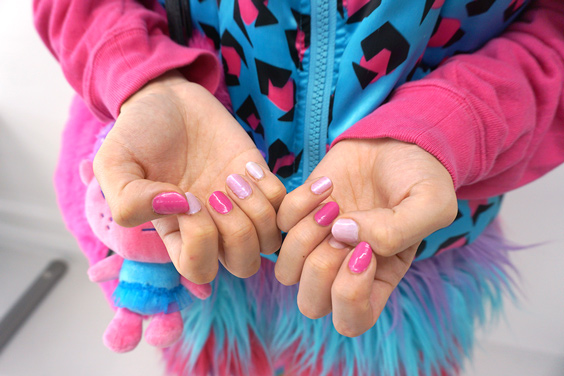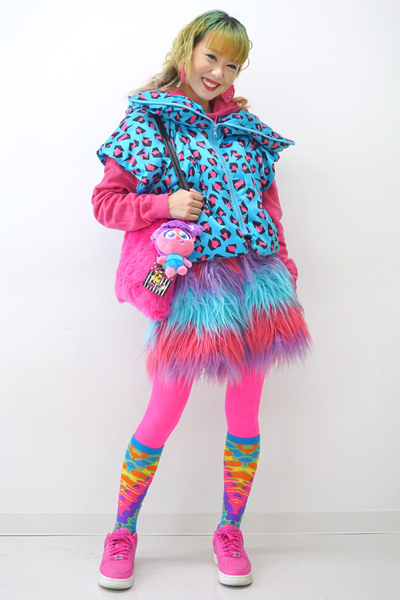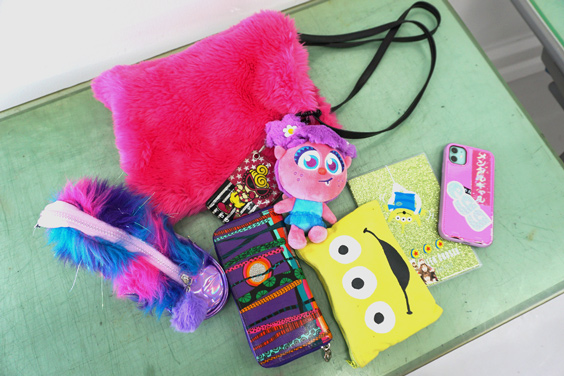 ab: Where do you get your inspiration for creating clothes and putting together outfits?
I keep an eye on what my favorite models are wearing and try to check-out the latest "
gyaru
" make-up styles. When making clothes, I sometimes find inspiration in the plastic materials sold at home improvement stores. The material of clothes can really change how you look, you know.
ab: What are your main fashion beliefs? Do you have any principles that you like to stick to?
You've got to enjoy wearing the outfit! I want to wear and make clothes that capture the imagination of all the people around me!