Interview Now - 宮瀬昇次郎 Miyase Syojiro (Chikuzenryu Shuriken Master) -(1/2)

Here's the interview with the adviser of the FUKUOKA NINJA ASSOCIATION and the Chikuzenryu Shuriken Master, Mr. Miyase Syojiro! "What's a shuriken for a Ninja?" "What's Chikuzenryu's Shurikenjutsu?" ― Mr. Miyase is here to answer these questions and doubts!
I wish to let more people get to know Fukuoka's Shurikenjutsu!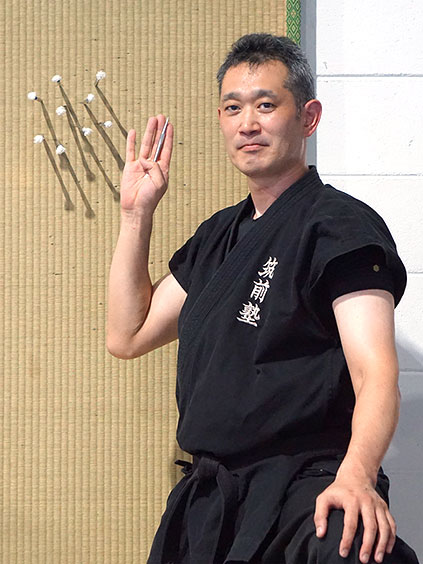 ab: Many of us would think that shuriken were only used by Ninjas, but turned out it's not like what we thought?
Actually Shurikenjutsu was widely practised by Samurai especially in the Sengoku period, as it's one of the skills in "The 18 Martial Arts" just like Kenjutsu (swordsmanship) and Sōjutsu (art of the spear). In those days I'm sure there were many people who could use shuriken. On the other hand, Ninjas were considered as masters of Shinobijutsu (espionage), one of "The 18 Martial Arts". I personally think that both Shurikenjutsu and Shinobijutsu are a kind of martial arts, so as Kenjutsu and Sōjutsu. Since Japan has become a peaceful country Shurikenjutsu and Shinobijutsu became less common, however as far as I know, there are still about 20 shuriken schools in Japan. The main difference between the Chikuzenryu and other schools is the shape of the shuriken.
ab: Speaking of the shape, what usually come to our mind are the cross-shaped and star-shaped shuriken.
Most people might think of the cross-shaped "kuruma-shuriken" but actually what's common in the Sengoku period is the rod-shaped "bōshuriken". Kuruma-shuriken is believed to have been invented after bōshuriken, probably due to the difficulty of wielding bōshuriken. By the way, the bōshuriken used by Chikuzenryu usually come with "Fusa" (tassels) on the top.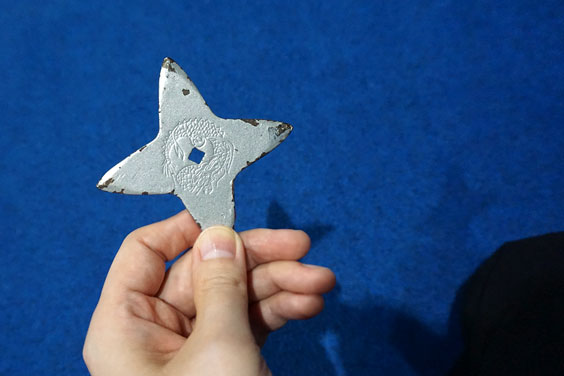 The bōshuriken with "fusa (tassel)" on the top (those on the right) belong to Chikuzenryu.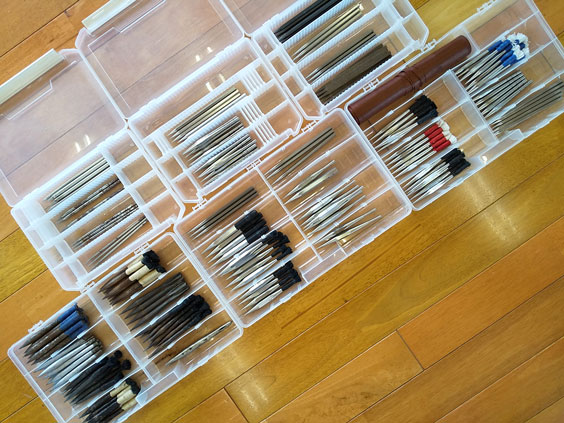 ©︎筑前塾
ab: Can you tell us about the history of Chikuzenryu?
According to the remaining sources, the origin of our school existed in the early Edo period of 1651. After that it actually went through the Negishiryu and Shineiryu, and the Chikuzenryu was eventually founded in 2018 with the purpose to promote the art of bōshuriken. Besides training at the dōjō, currently we offer many types of trial courses at different workshops.