Interview Now - CAMELLIA FACTORY (Yamagishi Riko, Niinuma Kisora, Fukuda Marine) -(1/2)

Check out our interview with members of "CAMELLIA FACTORY," a popular idol group who belongs to the "Hello! Project". The group appeared at "Chicappa-sai 2021," which was held on Sunday 12th December 2021! They first formed in 2015 but four new members joined in July 2021 taking the total number up to 12. Three members of the group, Yamagishi Riko, Niinuma Kisora, and Fukuda Marine, joined us for a chat. We have an awesome prize for one lucky reader! We will be giving away a card signed by all 12 members! Keep reading if you want to be in with a chance of winning!
A live set full of songs that will definitely get the crowd excited!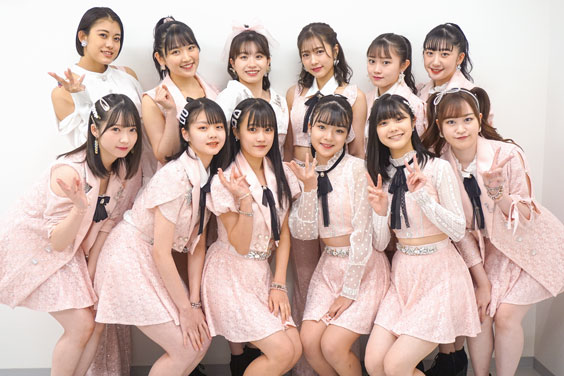 ab: You're just about to go on "Chicappa-sai" stage! What kind of songs will you be performing at the show?
Yamagishi Riko
: We will be singing "HATSUKOI SUNRISE." That was the first track we sang when we performed at the Nippon Budokan in October 2021. Our live set includes lots of our newer tunes! We perform tracks that definitely get the crowd excited, like the song "Masayume!"
ab: Many people are gathering at the venue today! For all three of you… What do the fans mean to you?
Niinuma Kisora
: Knowing that they are out there gives me confidence. It helps me believe in myself. They are on our side and they always treat us with so much warmth at events or talks. It's not the same as the relationship with our parents but their presence does feel a bit like family are with us!
ab: "BEYOOOOONDS" will also be performing at Chicappa-sai. They also belong to the Hello! Project collective. Do you chat with each other when you appear at the same events?
Niinuma
: This is the first time all the members of both groups have met each other for a long time! We all wished each other good luck and promised to give it our all. I haven't met some of the girls for half a year and when I saw them today it really hit home how beautiful they are in person. I thought to myself "they're so gorgeous (lol)!"
Yamagishi
: I talked with Ichioka Reina, who is a good friend of mine. We told each other that we will give it everything we've got today! I hope all the BEYOOOOONDS fans will get pumped for our performance, too!
ab: Four new members joined the group in July 2021. There is now 12 of you! What is the atmosphere like inside the group right now?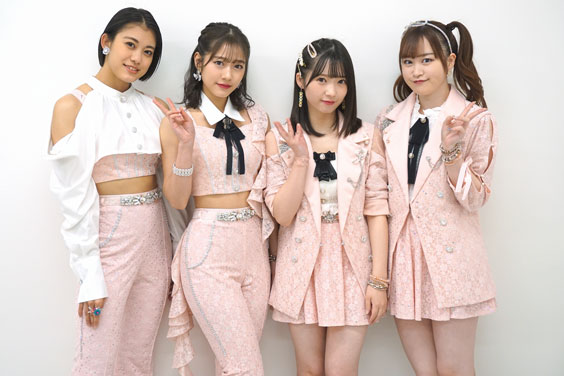 (From left) Kishimoto Yumeno, Tanimoto Ami, Yamagishi Riko, Niinuma Kisora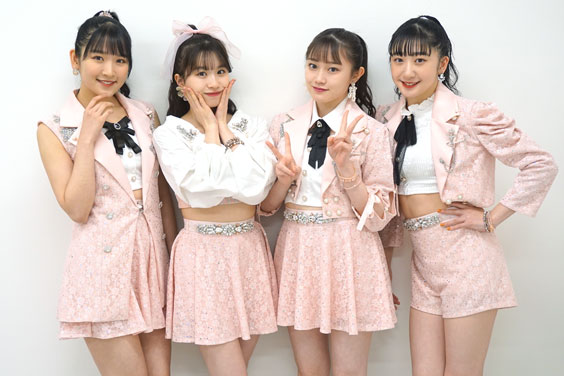 Ono Mizuho, Asakura Kiki, Onoda Saori, Akiyama Mao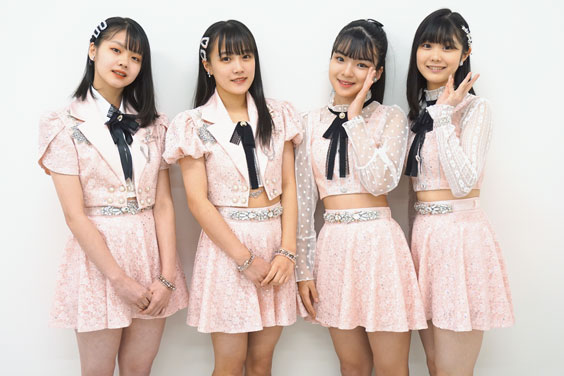 Fukuda Marine, Kasai Yuumi, Yofu Runo, Yagi Shiori
Niinuma: Until now Akiyama Mao, who used to be the youngest member of the group, would always help me relax and calm down. But now there is another person in the group who is able to put my mind at ease. Yofu Runo is 13 years old (* at the time of the interview) and often makes chiiku-kashi (lit.: educational candy. This is a type of DIY candy set that gives users the chance to prepare their own confectionary) during breaks. That always puts a smile on my face!

Fukuda Marine: As a new member, I think there is probably a bit of a difference between what the fans see and what is actually happening… I felt like the group had a really mature vibe. I didn't think there would be much playing around but it turns out that backstage things can get pretty lively!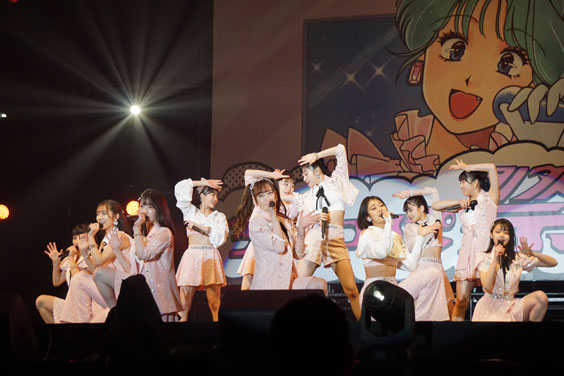 The group performed "HATSUKOI SUNRISE," "Garakuta DIAMOND," "Yakusoku renraku kinenbi," "Masayume," and "Namida no Heroine Kouban Geki." Their enthusiastic set got the crowd pumped up! There was a lot of energy inside the venue!