TV Anime "Free!" Season 1: Story Overview(1/3)
1Fr "Saikai no Starting Block! (Reunion at the Starting Blocks!)"
Haruka and Makoto are high school students just passing the time, when they suddenly come across Nagisa, who had been one of their juniors at the old swimming club. Together they sneak into the back yard of the now close down swimming club, and dig up a time capsule they had buried there years earlier. The boys get re-acquainted with Rin who is just back in town, having studied abroad.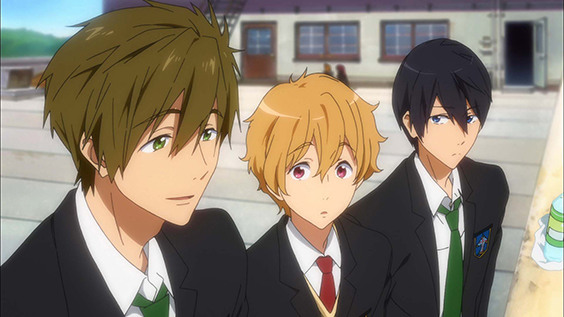 2Fr "Tsuioku no Distance! (Memories in the Distance!)"
Makoto and Nagisa watch on in bated breath as Haruka and Rin battle it out without giving an inch. They have a feeling of uneasiness towards Rin, who has somehow changed since from before. Its against this backdrop, and with the help of Rin's little sister Gou, that Nagisa goes about trying to form a school swimming club.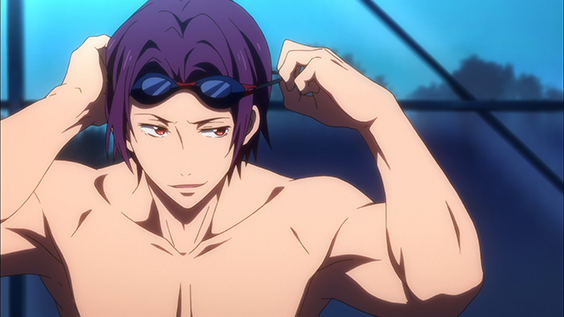 3Fr "Riron no Dolphin Kick! (The Theory of the Dolphin Kick!)"
With the swimming club needing one more member to form a relay team, Nagisa desperately tries to recruit a student from his class called Rei. Not deterred by his blunt refusals, Nagisa continues to ask Rei to join.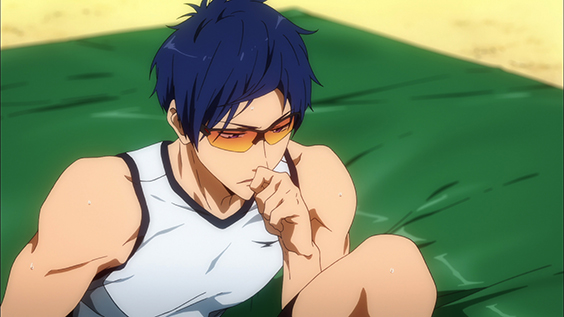 4Fr "Toraware no Butterfly! (Captured by Butterfly)"
Finally the swimming club manage to gather the members needed.
Training commences, but there's trouble just around the corner.
Figuring that new swimming gear will surely be the trigger for better things to come, they head to store to pick up some things up...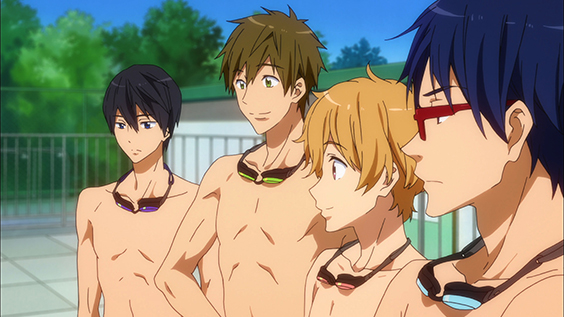 Click the image and it will automatically go to the next.