[Cosplayers Laboratory] - Japan - #013 Rai

Japanese cosplayers are active all over the world and here you can check-out our eye-catching photographs of them in action. In our photo gallery you can find out a little bit about them and enjoy the exciting world of cosplay!!
Cosplayers No.13 Rai (来)
In our 13th installment we caught up with the popular cosplayer Rai, whose idol anime inspired cosplay photographs are well worth checking out! The male characters she dresses up as are cool & kawaii and the female characters are super cute! But there's also plenty of snaps not related to idol anime, so there's something for everyone. There's loads of great photos to enjoy, so please check them out!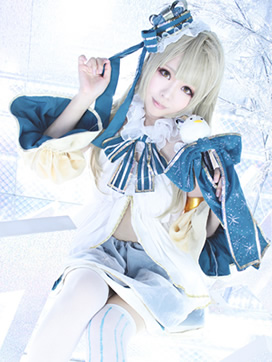 Related Articles