Misa Misa's Special Report - Let's Go to Comiket!

Comic Market, more commonly referred to as 'Comiket,' is a self-published comic book fair, held twice a year at Tokyo's Big Sight convention venue in Japan. Here you can find a massive array of self-published works of manga and anime by pop-culture fanatics from all over Japan. Around 35,000 clubs participate in the event and it attracts a crowd of 520,000 (according to last years figures) over the three days in what is the world's largest self-published comic book fair.
Comiket has a summer version and a winter version, dubbed "natsu-comi" (natsu=summer; comi=short for comiket) and "fuyu-comi" respectively. However, the more experienced event goers, the ones who go to make serious purchases, think of it more as an intense battle of wits and endurance and rather refer to the two Comiket fairs as "the summer siege" and "the winter siege."

This year we sent the queen of Comiket, Misamisa, to the front-line of "the summer siege" and also had her infiltrate the cosplay and itasha event that was held nearby to get an exclusive on all the Comiket happenings over the three days! There's also a beginners guide for all Comiket first-timers out there, with a bit of what to expect from the event.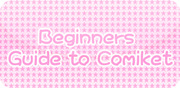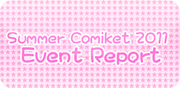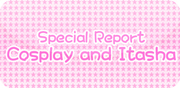 Related Articles