ASIAN NEW ARTIST LIVE|MANON[JAPAN / FUKUOKA]

What an amazing high school student!! Delivered a fantastic performance on stage!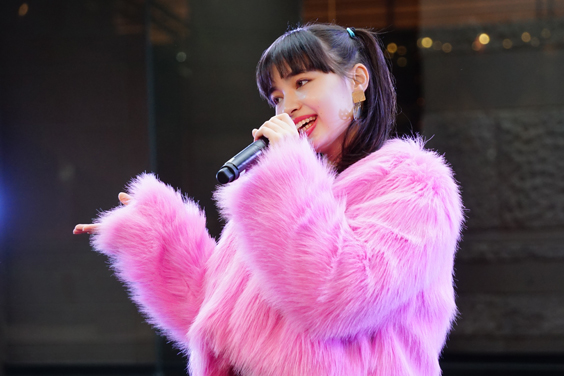 MANON
On the second day on the ASIAN NEW ARTIST LIVE at "FUKUOKA ASIAN PICKS," started fresh with MANON a Fukuoka local artist! Exciting the crowd with 4 cute songs and dances, "WAVY PINEAPPLE DAYS,""POPCORN CRISIS," "SWIPE," and "COCO BOI ROMANCE"! Bringing the crowd together with the "SWIPE" as she swipe dances by matching with the rhythm "SWIPE SWIPE SWIPE…♪" with her right hand! There were many people that came to see MANON and signing along with the songs! "I finally got to perform at Canal City Hakata stage! I was very nervous cause it was my first live performance here but it was very fun because of the warmhearted atmosphere from the crowd! Even though I'm still a highschool student, I want to liven up Fukuoka with music and fashion! So let's all do it together!" She said after her performance! A very promising comment from her, we hope that you continue to liven up the culture scene in Fukuoka!!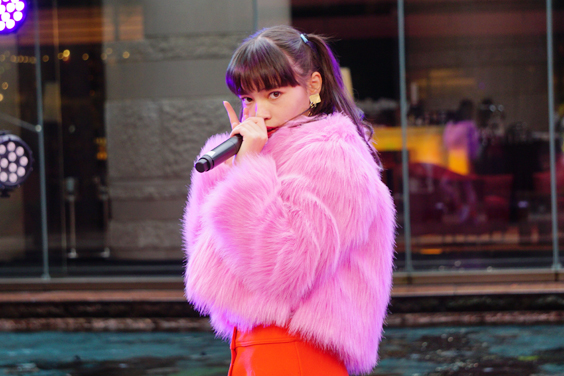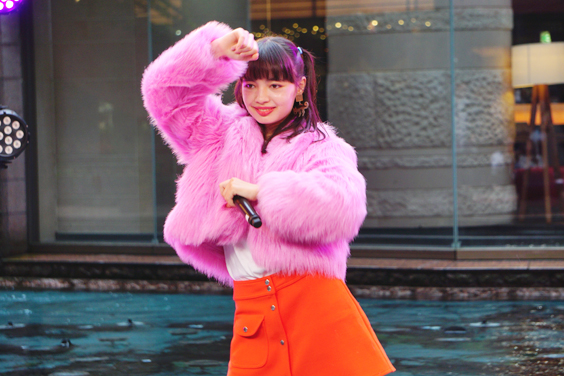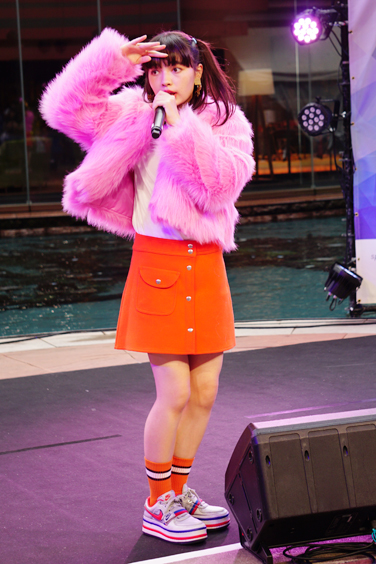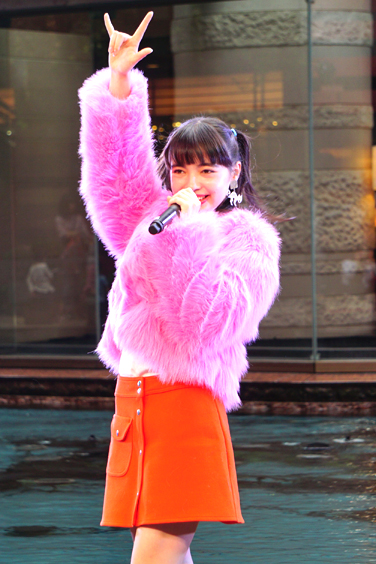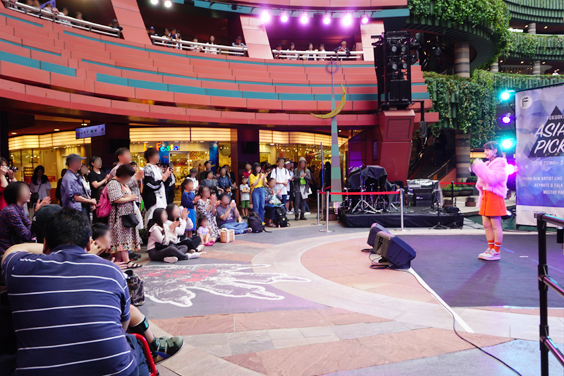 Related Articles
External Links