FAP2019 | FUKUOKA ARTIST PICK UP! - クレナズム (culenasm)

The crowd were enthralled by their clear vocals and awesome guitar-driven music!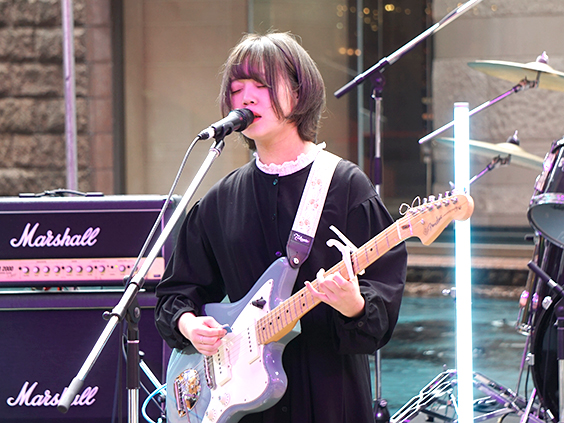 A Fukuoka-based four-piece band called "culenasm," who formed in college, performed at the festival "Fukuoka Asian Picks 2019". Their set was very unique! They might be young, but they have already cultivated their own style! It's hard to believe that they have only been together for just over a year. The group played five tracks, including their first single "花弁 (Hanabira /lit. petal)," which was released in July this year. They also performed "白い記憶 (Shiroi Kioku / White Memory)" and "ウェインは言った (Wayne ha Itta / Wayne said)" from their album, which came out in December last year. The noise the band generated from their guitars and falsetto vocals they hit shook the venue to it's core, leaving a lasting impression on the audience! This was the first time that "culenasm" have performed live without a roof over their heads. The members of the band had gave us a wry smile as they said, "we could clearly see the face of each person in the crowd, so we felt a bit nervous!" They also told us about their ambitions and future goals. The group added "someday we want to perform at 'FUJI ROCK FESTIVAL' as representatives of Fukuoka!" Make sure to keep an eye on "culenasm," a band with the potential to hit unprecedented heights!