FAP2019 | FUKUOKA ARTIST PICK UP! - nape's

The band's melancholy melodies and moving vocals stirred the emotions of everyone inside the venue!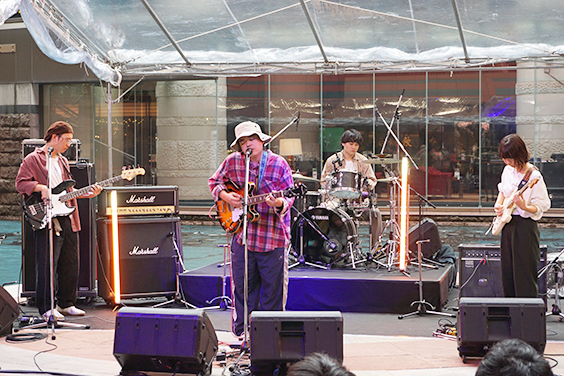 "nape's" are a five-piece band that formed in a university pop music club. Only a year has passed since they first got together, but they have already started to develop a mature, sophisticated style of pop! They performed six wonderful, slow-paced tracks on the "Fukuoka Asian Picks" stage, including "youth" and "としのせ" (Toshinose) from their album, which was released in June this year. They also sang "凪" (Nagi) and "夜雨" (Yosame). nape's touching vocals combined with melancholy melodies evocative of sunsets and Autumn to help fill the venue with their unique vibe! We spoke to the band about their ambitions and goals for the future. The members told us that their next target is to participate in a musical festival called "CIRCLE," which takes place in Higashi-ku, Fukuoka-shi. They said, "we want to be perform at "CIRCLE," a festival that we are mad about! We also hope that lots of people in Fukuoka will hear about our band! Then we'll take it from there!" nape's calm, gentle beats are sure to soothe your heart... Make sure to check them out!