KPF2017 Opening Ceremony & Yuuki Takada's homecoming event "Kaette-kitaccha-ne!" Volume Three, Section One!(1/2)

An event packed-full of surprises!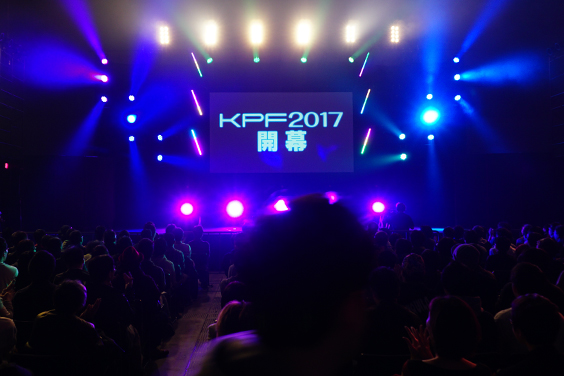 Undoubtedly one of the most hotly anticipated events in the entire country, the "Kitakyushu Pop Culture Festival 2017" (hereafter referred to as KPF2017) finally rolled into town! A number of prominent figures graced the stage for the opening ceremony, including Kitakyushu City Mayor Kitahashi, Aruaru City Director Tajima, the Kitakyushu Tourism Division well-known "cosplay civil servant" Banana Hime Luna, as well as the popular voice artist and Kitakyushu-native Yuuki Takada! The venue was filled with many spectators eager to see the "KPF2017" opening ceremony!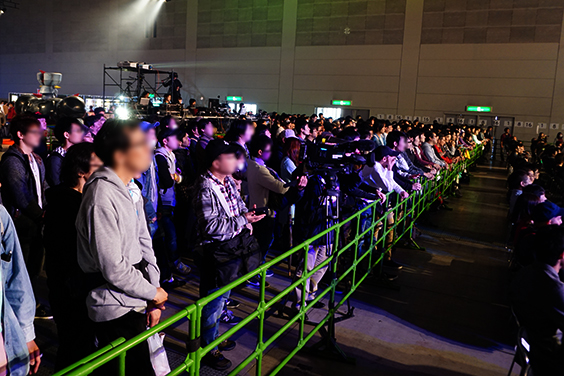 The standing area was full of visitors!
Mayor Kitahashi greeted the crowd and expressed gratitude to those who helped put the event together. He said, "We are able to stage this festival for the fourth time thanks to the support of so many people, including the likes of Aruaru City Director Tajima. This year KPF has collaborated with "MAZINGER Z" on all kinds of attractions. With talks from popular voice artists, live performances of songs from anime, and anime-themed exhibitions scheduled to take place, this year's event looks to be more exciting than ever! Please enjoy yourselves and have a great time over the next two days!"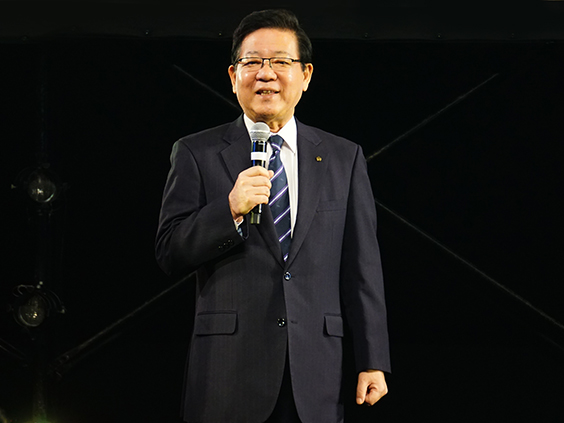 Kitakyushu Mayor Kenji Kitahashi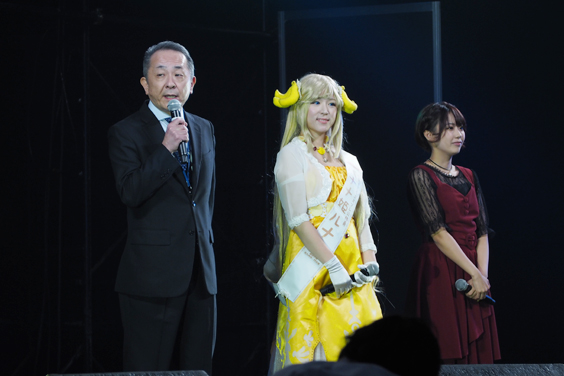 From the left: Aruaru City Director Kei Tajima, Banana Hime Luna, and Yuuki Takada
Takada was full of energy and passion for Kitakyushu. She broke the ice by addressing the audience directly, calling out, "Hey everyone! Do you love Kitakyushu? Have you grown to love the area?" She got everyone in the venue excited for the rest of the festival by saying "It is going to be non-stop fun, so let's enjoy it and have a great time all together!"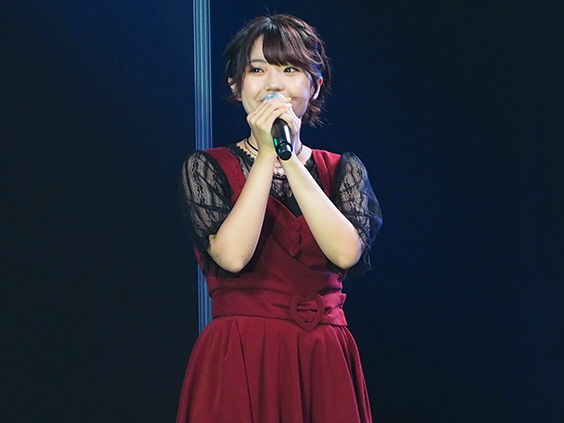 Yuuki Takada
The applause did not stop there! With the cheers from the crowd still ringing in the ears, an image popped up on the main screen revealing Takada's appointment as a "Kitakyushu City Tourism Ambassador"! The announcement was clearly a surprise! A little lost for words, she took to the microphone and said, "I was checking the KPF official website before the event and read that someone was going to be appointed as a tourism ambassador, but I never thought for a second that it was going to be me! I do not really know what to do!"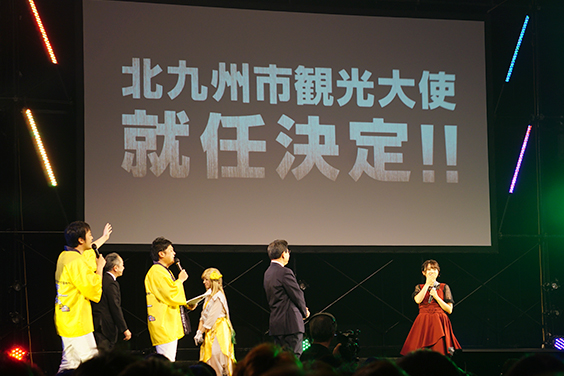 A ceremony was held on stage to celebrate Takada's appointment as a Kitakyushu City Tourism Ambassador. Mayor Kitahashi presented her with a certificate that officially recognized her appointment and a set of business cards that included the title of her new role. The mayor also shared her a few words of advice. He encouraged Takada to, "Talk about your experiences and memories of Kitakyushu City." He also asked her to tell people "How wonderfully exciting it can be to have achieve your goals and have your dreams come true." He added, "Please share the charming appeal of Kitakyushu City with lots and lots of people!"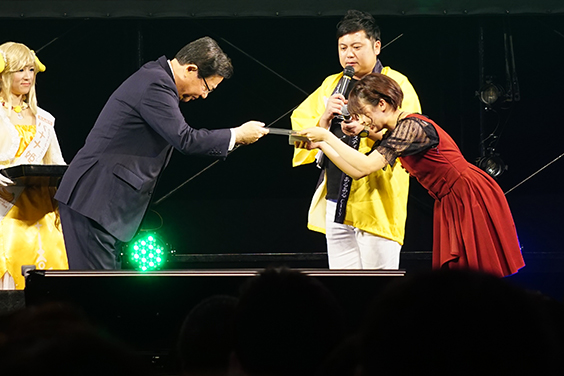 Once the news had begun to sink in a little Takada shared a few thoughts with the audience. Speaking with passion and vigor, she told the crowd, "I've been doing events in Kitakyushu hoping that one day I would become a Tourism Ambassador for the city. I never thought that it would really happen! As a voice artist from Kitakyushu, I will do my best to get involved in all kinds of different events! Looking forward, I will give it everything I have got!" (
>> Click here for "Yuuki Takada: Special Comments & Prize!"
)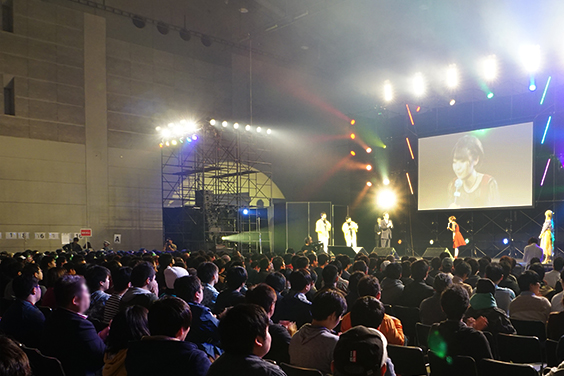 Some of those nearest and dearest to Takada sent messages of congratulations! First of all, there was a letter from one of her close friends. There were also video messages from her teacher at the school where she trained to become voice artist,
and Junpei Morita (a voice artist at Takada's agency who has also served as a Kitakyushu City Tourism Ambassadors) was played during the ceremony. That was followed by a letter from her mom. By the end Takada was welling up and understandably had a few tears in her eyes.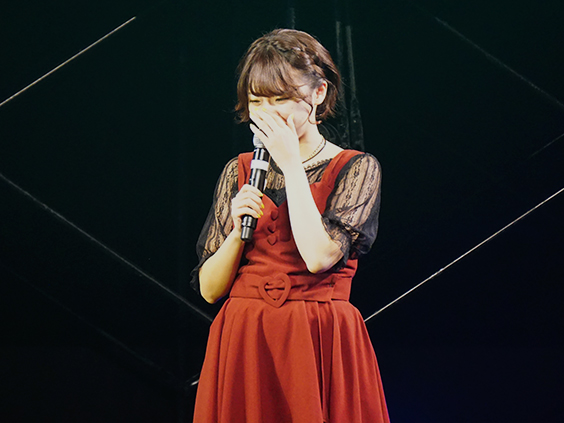 Takada called out, "Wow, there has just been so many surprises!!" As she said, the KPF2017 opening ceremony was packed full of surprises! It was a great way to open the festival! It charged the entire venue with energy and excitement!