Comments from the newly appointed Kitakyushu Tourism Ambassador Yuuki Takada! Plus, special prize giveaway!

A huge surprise for Yuuki Takada! She only found out about it at the venue!
There was a surprise announcement during the "Kitakyushu Pop Culture Festival 2017" opening ceremony! Voice artist and Kitakyushu-native Yuuki Takada was appointed as a tourism ambassador for the city! The ceremony included messages of congratulations from those closest to Takada. It was a truly tear-jerking moment! We met up with Takada to get her thoughts on her new role! We also have some cool prizes to give away, so be sure to keep reading!
>> Read more about "KPF2017 Opening Ceremony" and "Yuuki Takada's homecoming event "Kaette-kitaccha-ne!" Volume Three, Section One," click
HERE
!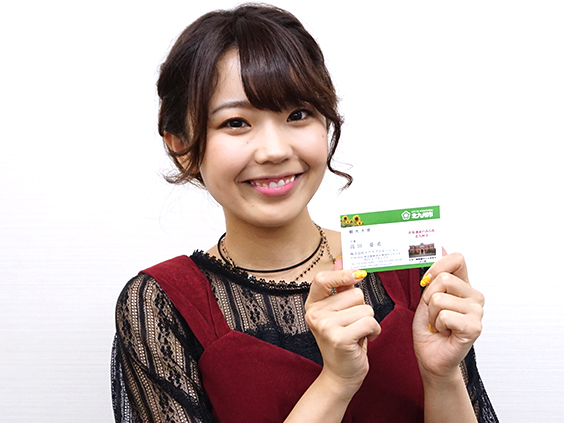 A special commemorative photo of Yuuki Takada holding her new Kitakyushu City Tourism Ambassador business card!
asianbeat (hereafter referred to as ab): Welcome back, to Fukuoka! How long has it been since you were last in Kitakyushu?

Yuuki Takada (Takada)
: I get to come back quite often for the "Kaette-kitaccha-ne! (帰ってきたっちゃねー!| lit.:I'm back home!)" events, one is also taking place during KPF2017. I guess it has been two or three months since I was last here!
ab: Congratulations on your appointment as Kitakyushu City Tourism Ambassador! How are you feeling about it?

Takada
: It was a total shock!! I didn't think they would ask me to take on the responsibility for a second! It was such a surprise when I saw the movies and letters they had gathered from my mom, friend, Junpei Morita (a voice actor at my agency), as well as a teacher from my school (who helped me train as a voice artist). To be given such an incredible ceremony for my appointment as a tourism ambassador was such a blessing, it re-confirmed how much support I have received from so many people. I will give it everything I have and try to do even more from now on! There are some aspects of what is required for the "tourism ambassador" role that I am not exactly sure about, so I am a little bit nervous, but I will move forward at my own speed, and do everything I can to share Kitakyushu's most attractive features with others!
ab: Do you have a message for your fans or our asianbeat readers both at home and abroad?

Takada
: I have not properly introduced myself, so let me begin by saying, my name is Yuuki Takada. I am a voice artist signed to MAUSU PROMOTION. I have just been appointed a tourism ambassador for Kitakyushu City. I will stay true to myself and share the charming appeal of my hometown Kitakyushu City and Fukuoka Prefecture. I am going to give everything I have to make sure that I play my part and contribute as a tourism ambassador, whether that involves touring around local areas or attending homecoming events. Thank you to everyone for all your support!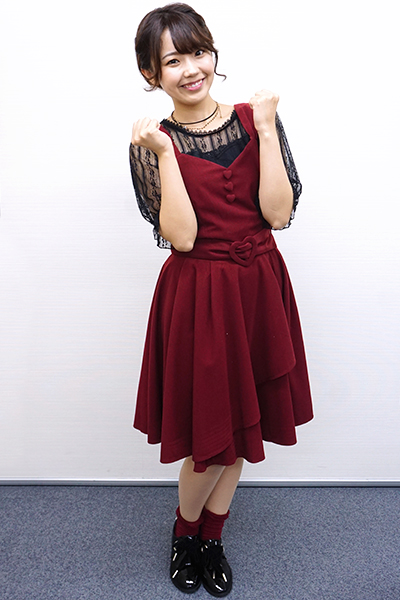 PRESENT!!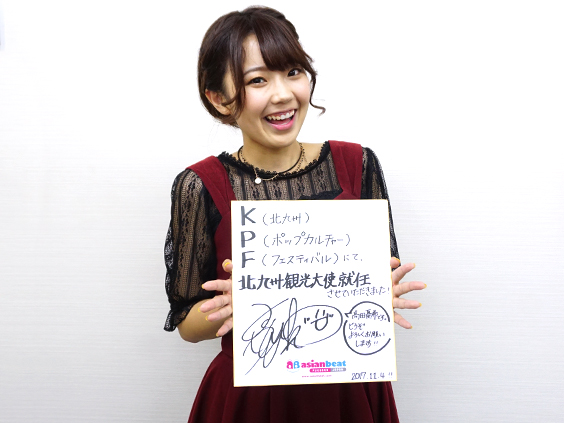 One lucky asianbeat reader
will win a special card signed by Yuuki Takada! Make sure not to miss the deadline, so get entering! We are looking forward to receiving all your applications!
[Application ]
Monday 4th December 2017 to Sunday 11th February 2018
[Announcement of Winners]
Wednesday 14th February 2018
The application period is now over. Thank you!
The lucky winner is...kurenai san
(Please note, winners will receive an email directly from asianbeat. If you don not reply with a confirmation message within a week, you application will become invalid and you will not be able to claim your prize.)
PROFILE
高田憂希 (Yuuki Takada)
Born in Kitakyushu city, Fukuoka Prefecture, her hobbies / favorite pastimes include sampling Mentaiko, singing, and collecting socks. Since making her debut in 2014, has become a well-known young voice artist who has been involved in a string of popular productions, including TV anime "Buso Shojo Machiavellism" (Armed Girl's Machiavellism) (character voice: Rin Onigawara), "Kobayashi-san Chi no Maid Dragon" (Miss Kobayashi's Dragon Maid) (character: Elma), "NEW GAME!" (character: Aoba Suzukaze). Has also contributed to hit games, such as "THE IDOLM@STER CINDERELLA GIRLS" (character: Yoshino Yorita) and Shironeko Project (White Cat Project) (character: Mikan).
Twitter:
@sunflower930316
Related Articles