"Fukuoka Love & Collection" Part1 Coming this autumn, one of Asia's biggest fashion events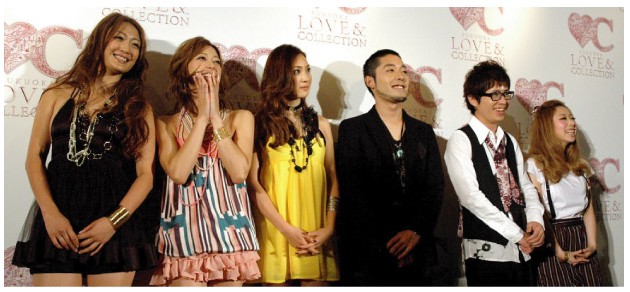 Coming this autumn, one of Asia's biggest fashion events
"Fukuoka Love & Collection"

In this part of the series we bring you news of the event, "Fashion ~ Fukuoka Love& Collection"
one of the largest scale fashion & music events in Japan, which will be held on September 27 (Sat.),2008 at Fukuoka Yahoo! Japan Dome.
Part 1. What is the "FUKUOKA LOVE& COLLECTION?"
Saturday September 27 will usher in the Fukuoka Love& Collection fashion event. This mega fashion and music festival is a mixture of elaborate fashion shows, performances by musicians and video. It is said to be the biggest fashion event since the Fukuoka Asia Collection was held at Marine Messe in 1998.
Models will show off their fashion as they walk down the catwalk. Different to the Paris Collection and other major world fashion shows, the fashion displayed is for practical use. Famous models from fashion magazines will show off brands that you can buy locally in Fukuoka, and you can learn about what is in fashion in Fukuoka's down town center Tenjin.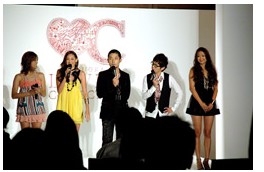 Performers will include Rinka and Hinano Yoshikawa, as well as models who appear in magazines such as JJ, Oggi, Glamorous, non-no etc. They will be wearing fashion from popular brand stores such as in Tenjin Core and Solaria Plaza, as well as other famous brands of clothing SLY, moussy, and rienda. It will be a show with fashion for everyone.
One of the main features of the event is that as well as the fashion show there will be a live music. Miliyah Kato, a musician who boasts the brand "Kawi Jamele" will perform, as well as the pop group Home Made Kazoku.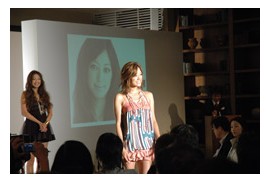 FUKUOKA LOVE& COLLECTIONThe MC for the event will be popular comedians Oriental Radio. They are regulars on a number of TV shows and their microphone antics will surely liven up the event.
The even will go for six hours.
You can check out your favorite brand and listen to music or check out a booth at the Love Collection Market. You can enjoy six fun hours and the stand tickets are a reasonable ¥3500. Don't miss this event that will go gown in fashion history being held in one of the world's most shopper-friendly city, Fukuoka.
MC: Oriental Radio
Special Guest: Aya Sugimoto, Rinka, Hinano Yoshikawa
Models: Akemi, ikumi, Saemi Ikeda, Arisa Urahama Carolina Kaneda, Coco Kinoshita, Christina, Hana Matsushima, Rio Matsumoto, Melody Yoko, Yuuki Yamamoto, Yuri, Youn-a, LIZA
Outline
FUKUOKA LOVE& COLLECTION
Date: 27 September (Sat),2008 from 3pm
Venue: Fukuoka Yahoo Japan Dome
Arena VIP seat ¥8000 (few remaining seats)
Arena S seat ¥6000
Stand unreserved seating ¥3500
http://www.nag.co.jp/lovecollection/