asianbeat Fashion - Checking out fashion shows and music!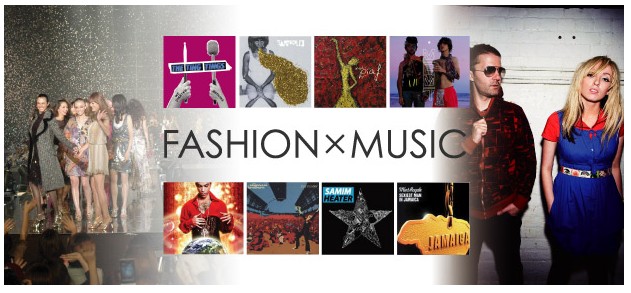 asianbeat Fashion Feature
Checking out fashion shows and music!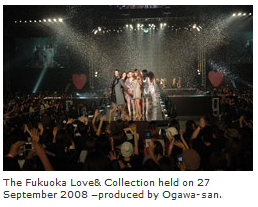 After the Fukuoka Love& Collection held at the Fukuoka Yahoo Dome on 27 September 2008, sales at participating fashion buildings went up, as did the number of aspiring models. The next such event will be the Fukuoka Asian Collection to be held on 22 March 2009, where local Fukuoka brands will be at the forefront. The Fukuoka fashion scene is getting even hotter and asianbeat will be there to bring you all the fashion news. Let's check out the music that was used at the Paris, Milan, New York and London collections, where real clothes go on show. A ranking of music has just been released. We talk to Junzo Ogawa, producer of the Fukuoka Love& Collection.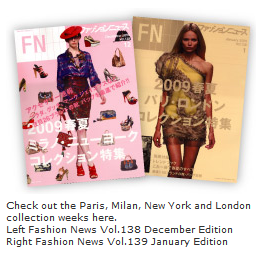 The spring and summer collections for 2009 have been held, and looking at the shape, colour and materials used in brands such as PRADA, Gucci, MARC JACOBS, Loius Vuitton and miumiu, you can see that they all have their own individuality, however you can still feel the season's trend. Milan had the "earth" colour gradation. Paris' visible but intangible themes such as light, colour and water left an impression and brought about a "French" trend. But the one thing that these collections cannot do without is the music to complete the image. Agenda Inc. has released an artist ranking of music actually used in these collections. The rankings are: 1 Santogold, 2 The Ting Tings, 3 Edith Piaf, 4 MGMT and 5 Prince. Music influences designer's creativity. For example, Gucci was influenced by MGMT, who mix different styles of music, and this can be seen in Gucci's fashion show themes

How does one choose music for a fashion show? According to Ogawa, "Over the last twenty years I have collected over 20,000 records, 10,000 CDs and have 30,000 tracks in my PC library, so I suppose you could call me a music freak and I think I'm quite familiar with all sorts of music. When I meet with designers, the press and event organizers I usually bring about 100 tracks to choose from. I then ascertain the fine nuances and try to reflect the client's intention, but sometimes have to persuade the brands to see things my way. Sometimes it is easier to make my own track rather than to search for an appropriate one.
Ogawa has nearly twenty years experience as a DJ – how do you select music for a fashion show?
"It is a completely different mindset. Different to a DJ, the music is for the fashion on display and you need a wide variety of music, and you have to disregard any preconceptions on what is suitable – sometimes you are surprised at what the designers come up with – their selections could be far from what you expected. A DJ has to portray his style to the audience, so I am not afraid to put forward my selections. It's fun, but there is a lot of pressure. I think you could say that it is difficult work selecting the music but the show is great fun.
FUKUOKA LOVE& COLLECTION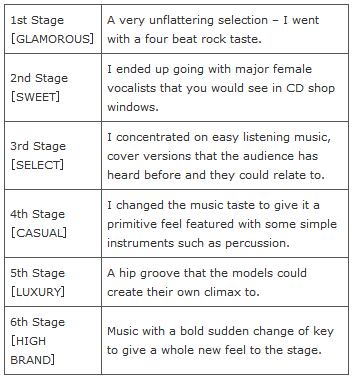 The Love Collection saw 20,000 enraptured fans at the six stages of GLAMOROUS / SWEET / SELECT / CASUAL / LUXURY / HIGH BRAND……each having a different music taste. How was the music selection received?
"First I ran a simulation on what I thought the reception would be like in the Fukuoka area. It took twenty days to select all the tracks. I didn't just choose the music to fit the brand –it was selected according to the image and strategy. What I liked most among the selections were Let Forever Be/Chemical Brothers for INGNI, HEATER/Samim for OSMOSIS, Sexiest Man in Jamaica/MINT ROYALE for Kawai Jameale – as I was spinning the discs I was so excited and even got goose bumps. The SLY〜MOUSSY〜rienda really got everyone raging and the models even more so."
"The music at the Milan Collection is a mish mash, and that is cool. The Paris goes for the popular line which is uncool but people like it. In a way, the Tokyo Collection is the best in the world", comments Ogawa. As the link between music and fashion changes from "genre" to "category", it seems interesting to take a look at the music at fashion shows these days.
Profile: Junzo Ogawa
Born in Osaka 1968. Established Ogawa Junzo Creates Inc. in 2004. In 2007 produced the Osaka Fashion Festival, the Nagoya Collection Kickoff Party, the Osaka Import Collection and co-produced the Tokyo Girl Collection. In addition he successfully produced events such as the Swiss watchmaker Franck Muller's Japan visit event, New York hair designer Stephen Knoll's Japan party and world famous actor Cindy Crawford's event in Japan. He recently produced the Fukuoka Love & Collection. Main activities include fashion shows, make-up shows, club events and live events. He also works on a variety of domestic events such as department store PR events and artist collaboration events.