Itoshima City | いちごや cafe TANNAL & 磯本農園 (Ichigo-ya cafe TANNAL & Isomoto Nouen)

Moved by the deliciousness of Fukuoka's branded strawberries, "AMAOU"!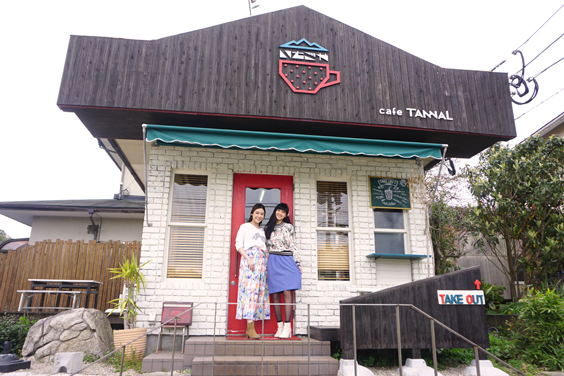 "Ichigo-ya cafe TANNAL" in Itoshima City is a strawberry specialty cafe directly managed by strawberry farm! Not only will this cafe serve amazing sweets made of a plentiful amount of Fukuoka's branded strawberries, "AMAOU," but also you can pick strawberries at the adjacent "Isomoto Nouen" from January to May. If you are a strawberry lover, don't miss out!
During strawberry season, you can eat sweets made using strawberries freshly picked that morning! The strawberry parfait is a luxurious thing, served with an overflowing amount of strawberries. The "chiffon cake / french toast" served with strawberry gelato, and the "strawberry hot tea" are also delicious! During the summer, "kakigoori" (shaved ice) will be one of their popular menu!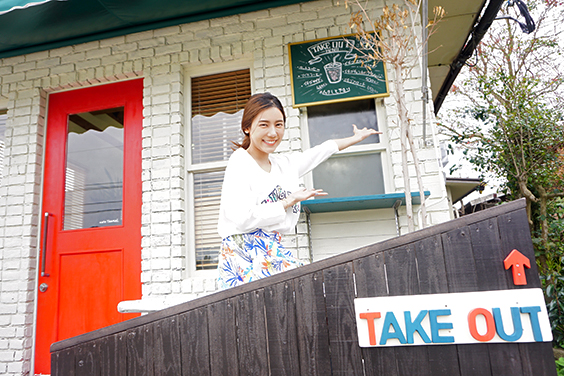 A cute little window used for takeaway!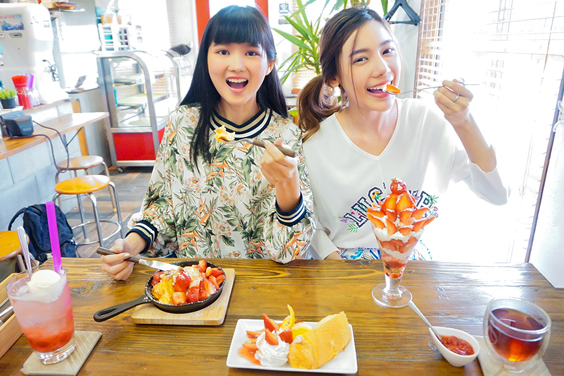 After filling our stomachs and our hearts with sweets, we went strawberry picking at Isomoto Nouen! We were moved by the sweet-sourness and vibrancy of the big, bright red strawberries. At the direct sales point annexed to the house, there is also an eat-in corner. You can enjoy a thick AMAOU smoothie and juicy tart as well!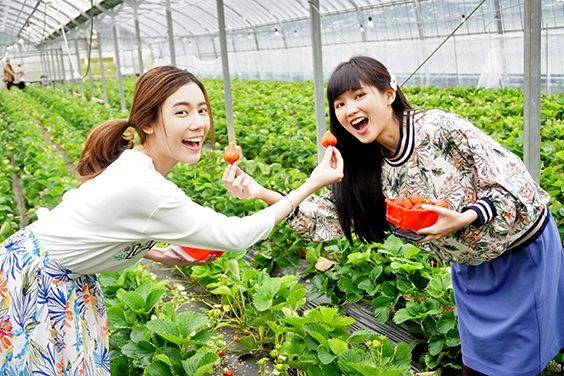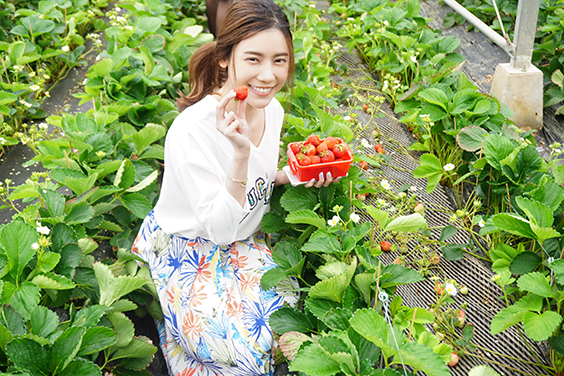 Oaey: Strawberry picking was really fun, and since I love sweet things, coming here this time was incredibly satisfying♪ The staff at the farm were friendly, and taught us a lot about how to pick strawberries!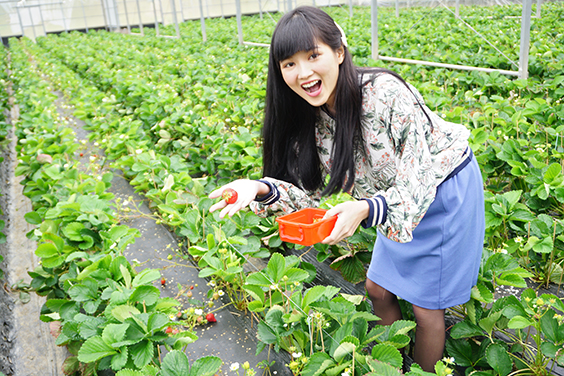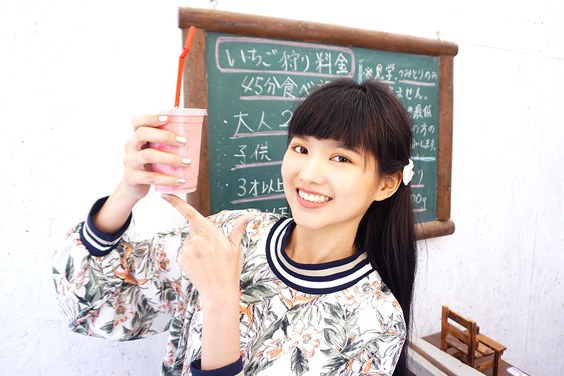 Distinctive to the strawberry farm's directly managed store was the thick AMAOU smoothies, which used a luxurious amount of fresh strawberries!

Namphon: I love strawberries, so this cafe was irresistible! My first strawberry picking was the best thing ever! I hadn't known that Japanese strawberries were this tasty! Each one is big, and they are bright red! Not too sour and not too sweet, they had just the right amount of sweetness, and so were delicious!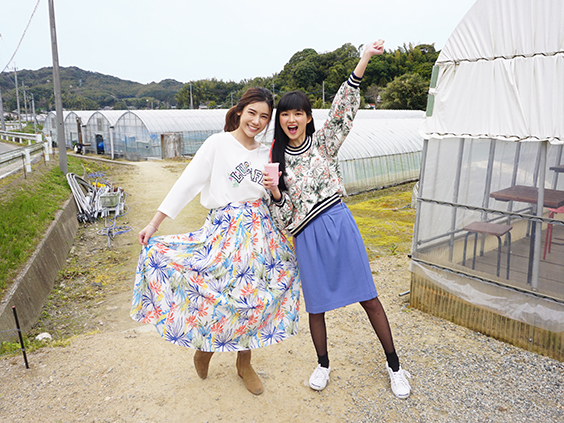 いちごや (Ichigo-ya) cafe TANNAL
2019 asianbeat・FACo Kawaii Ambassador | Thai Kawaii Ambassador PROFILE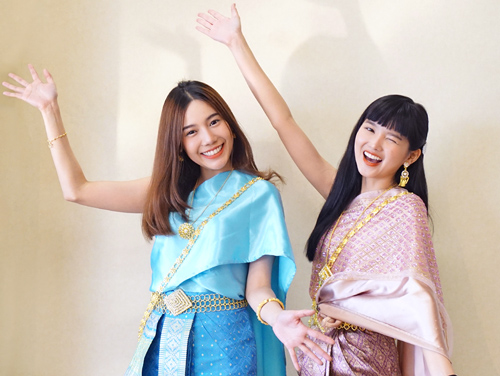 (From left) Thai Kawaii Ambassadors: Pornchanok Teerawan and Pornsaichon Wanthong
The two, who were chosen to represent Thailand at the 2019 asianbeat・FACo Kawaii Ambassadors Contest, toured Fukuoka City and Itoshima City. For detailed information on the Kawaii Ambassadors, Introducing detailed information on the Kawaii Ambassadors in the pages of "[Feature] FACo2019"!
>>
here!Thai Kawaii Ambassadors
■ Name: Pornsaichon Wanthong
■ Nickname: Namphon
■ Links:
Facebook
/
Instagram
■ Name: Pornchanok Teerawan
■ Nickname: Oaey
■ Links:
Facebook
/
Instagram
Related Articles
External Links