Itoshima Area Guide Brought to You by Reporter Hiro
International student Hiro, from England, reports on some of the hot spots in the Itoshima area! Click on the photographs below for the reports on "PALM BEACH," "Ichiran no Mori," and "Ito-Sai Sai." Be sure to check them all out!
2. Futamiga ura's Meoto-iwa ("Wedded/Married Couple Rocks")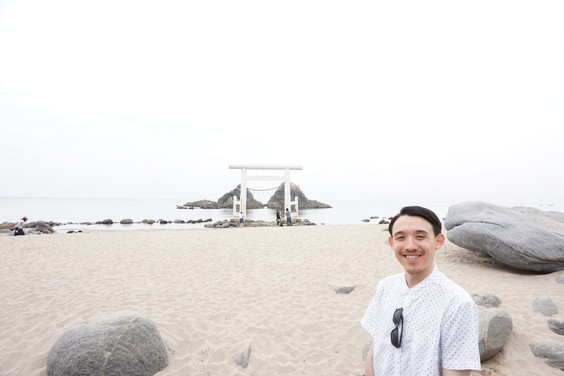 Sitting on the outdoor terrace at the gorgeous PALM BEACH, surrounded by palm trees, you might think that you are in Hawaii. But when you pan across to the west just a little and view the two magnificent rocks (linked together by a sacred straw rope) behind the torii gate, there's no doubt that you are taking in a uniquely Japanese experience.
Finally we stopped by where I study, Kyushu University (Ito Campus)!
Map of the locations introduced!
Profile: Hiro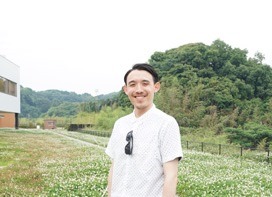 - University: Kyushu University (Graudate student)
- Hometown: London, England
- Came to Fukuoka: 2011
- Favorite Fukuoka food: Tonkotsu ramen, yuzu kosho
- Pastimes/leisure activities: Watching movies
- Favorite sports/hobbies: Football (Manchester United fan)