Ichiran's Mori(1/30)

"ICHIRAN'S MORI!" Grounds twice the size of Tokyo Dome!
If you're a ramen lover, this is the place for you! Visitors can learn about the ramen making process, Fukuoka's cultural identity and how a local shop has grown into a thriving international company, that is riding the crest of an international global "ramen boom!"
The central hub of the business activities, Ichiran's Mori is split into five different sections that visitors can enjoy:
- A tea garden (that is illuminated at night and features soothing relaxing music playing in the grounds).
- The ramen production facility (where you can get a sneak peak into the ramen making process).
- A tonkotsu ramen museum (which gives visitors a rundown of the history of tonkotsu ramen and ramen throughout Japan).
- A dining area (that is split into 3 sections-the Showa 10s, 20s, 30s (1930s, 40s and 50s)-with each area decorated accordingly). You can also enjoy your ramen in one of Ichiran's famous "Aji shuchu counter," individuals booths where you can focus solely on the eating experience!
- An original goods and souvenir shop (where you visitors can buy anything from Ichiran instant noodles to t-shirts and coffee mugs).
The factory is a fascinating place to visit and highlights the complexity of the manufacturing process. At Ichiran's Mori the ramen and soup is made for all the restaurants from Kansai westwards, and you can see firsthand how they go about their business. For Fukuoka's Premium Shop (flagship store), the factory produces "Gotetsu Noodles" (extra firm noodles) and "Ra-mugi Noodles" using "Ra-mugi" (a ramen wheat grown in Fukuoka specially used for ramen noodles).
Ichiran's red "Hiden no Tare" (sauce) is a secret recipe, only 4 people are aware of its exact content, so getting a peek inside how they manufacture their product is well worth the time.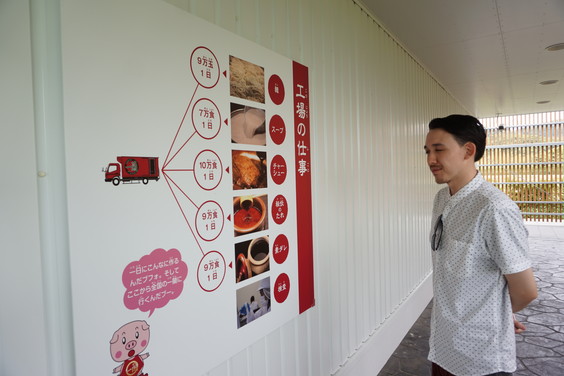 Related Articles