Ichiran's Mori(2/30)
We tried three dishes during our visit, all delicious in their own right. The "Classic Tonkotsu Ramen" features an Ichiran original red sauce that is mixed with over 30 different spices and is perfect for anyone who likes their food with a kick. The "Deep Tonkotsu Ramen," which as the name suggests, has a somewhat deeper flavor and is made with a thicker soup. And finally, we tried the "Traditional Market-style Tonkotsu Ramen," which has a rich aroma and is slightly lighter on the stomach. As a fan of spicy food I would recommend the "Classic Tonkotsu Ramen" dish, but there is a ramen for everyone at Ichiran.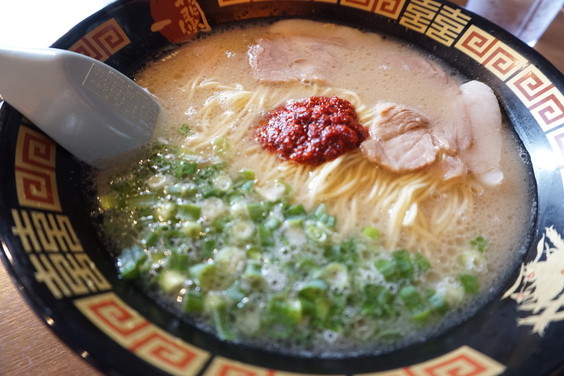 "I would recommend the"Classic Tonkotsu Ramen." A real linchpin in the success of Ichiran!"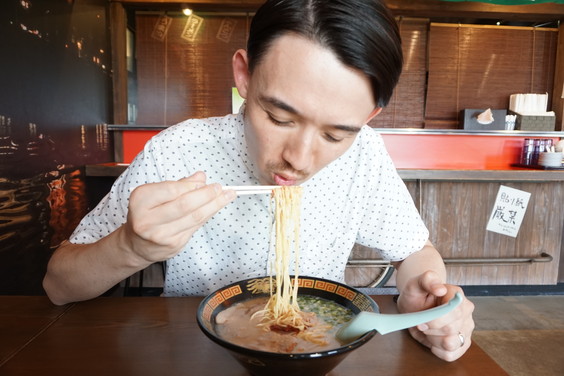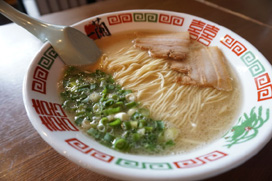 "Deep Tonkotsu Ramen"
"Traditional Market-style Tonkotsu Ramen"
With beautiful grounds, a wide range of things to see and foods to try, all at a good price Ichiran's Mori is an interesting and fun place to visit.

Recently I saw in the news that lots of new ramen restaurants have been opening up in London. I also heard that Ichiran's first restaurant in Hong Kong was such a success that they opened a second in June and it seems that both are proving a real hit with the locals. And a further two more are scheduled to open in New York (in Chelsea and Brooklyn) in the near future! Fingers crossed by the time I return home they have set-up shop in London too!
If you have the chance, definitely make your way down to "Ichiran's Mori!"


INFORMATION: Ichiran's Mori
- Address: 256-10 Matsuguma Itoshima-shi Fukuoka-ken
- Tel: 092-332-8902
- Parking: 594 spots+6 spots (large-size vehicles) +27 spots (motorcycles)
- Business Hours: 10:00 to 1:00 (next day) *Open throughout the year, unless otherwise noted
- Official Website:
http://www.ichiran.co.jp/english/html/q_mori.html