Fukutsu City | LANDSHIP cafe

Fully enjoy the resort-like atmosphere at this open space that looks out onto the Genkai Sea!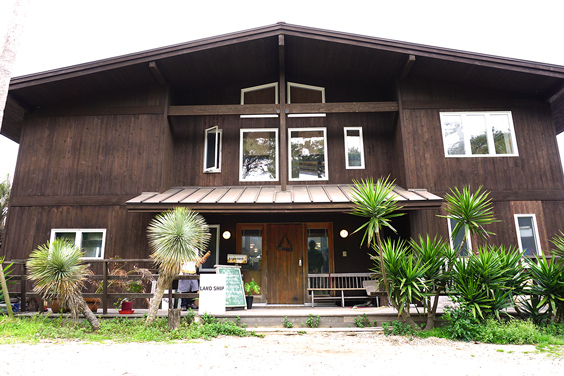 We visited the "LANDSHIP cafe," which stands in the best location, overlooking the Genkai Sea. Located about 30 minutes from Fukuoka City on the highway, it is an exceptionally comfortable cafe that you would want to casually drop into, whilst enjoying a drive along the beautiful coastline.
Other than the voluminous food menu, which brings in fresh, local ingredients, there is also ample sweets made using seasonal ingredients. Whilst tucking into delicious food in the atrium of the cafe, which overflows with a feeling of openness, you can enjoy a landscape that changes your feelings with the passing of time. It seems like you would unconsciously linger a long time in this coziness! There is no set time, but the cafe also hosts music events and such. For more information, check frequently the cafe's Facebook page! (>>
here!
)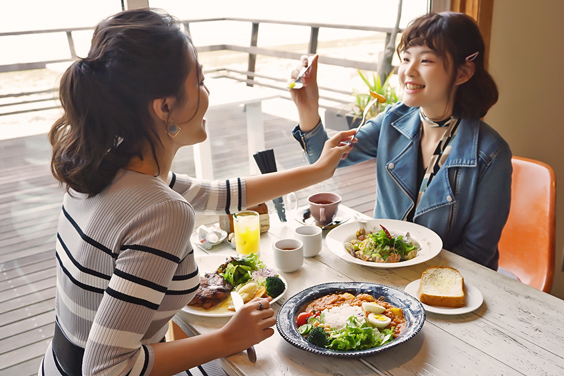 Fang-hsuan: At first, I thought it was a small seaside cafe, but the as you step inside, interior was really bright and spacious! You can see the beautiful sea from the large glass windows, and there's a heater too, so even in the winter, it's cozy! The food was also really tasty! We had a comfortable time!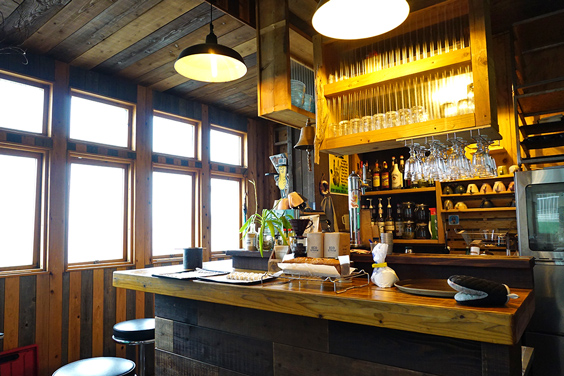 An amazing space with the atmosphere of a retreat. Staff told us that it occasionally transforms into a bar counter!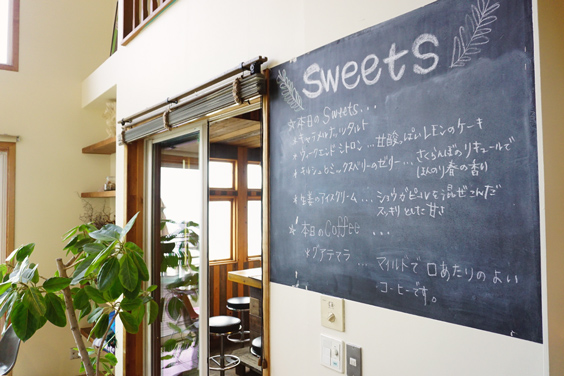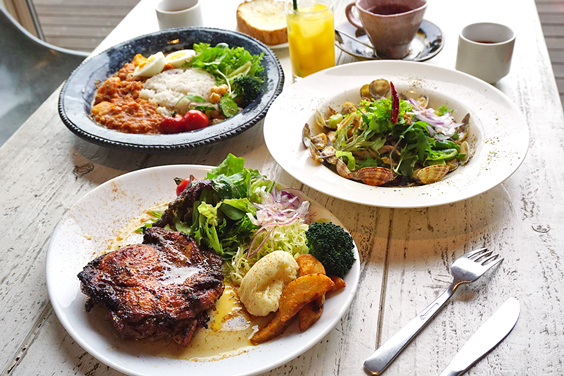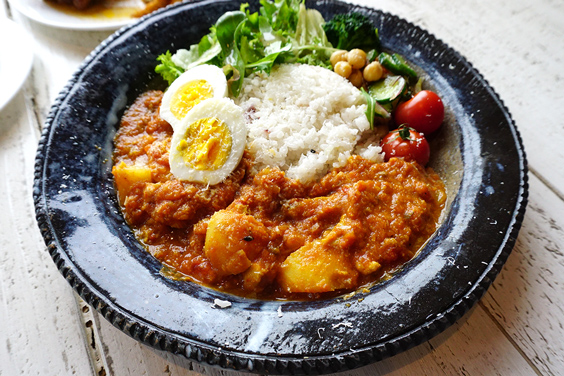 On the day of the coverage, we had the spicy curry that was still in the trial phase! The rich aroma was irresistible.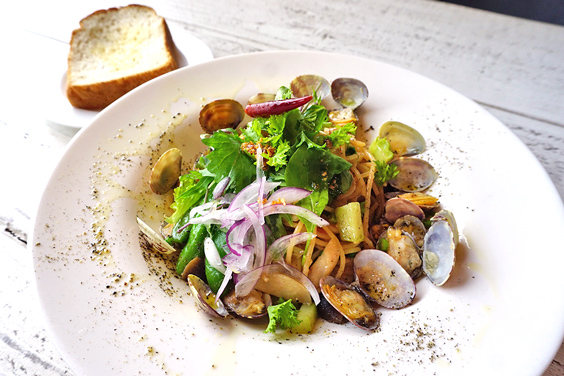 The "pasta of the day" set lunch menu, including soup and drink. (¥1,880 *without tax)

Ya-de: A lovely cafe like a cottage facing the sea! In front of the cafe, their dog, Socks came to greet us. It was really cute! The day of the coverage was a little cold, but there was heating inside the cafe, so we were quickly warm. Eating wonderful-aroma, delicious food whilst looking out at the beautiful sea...honestly a blissful cafe!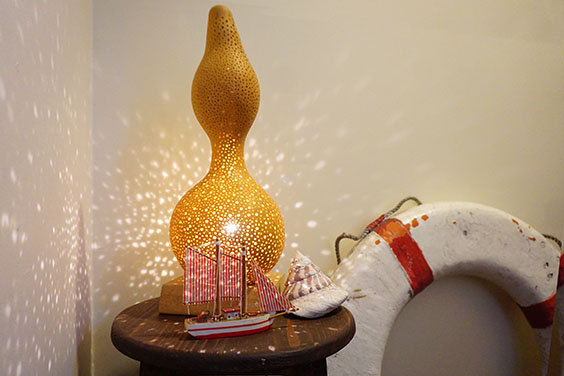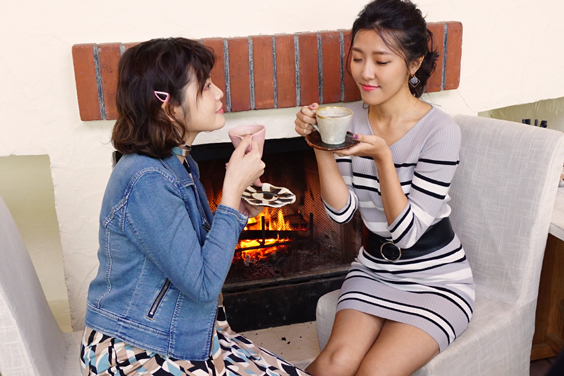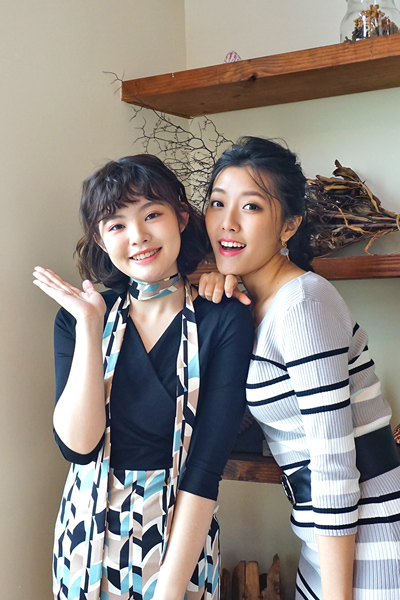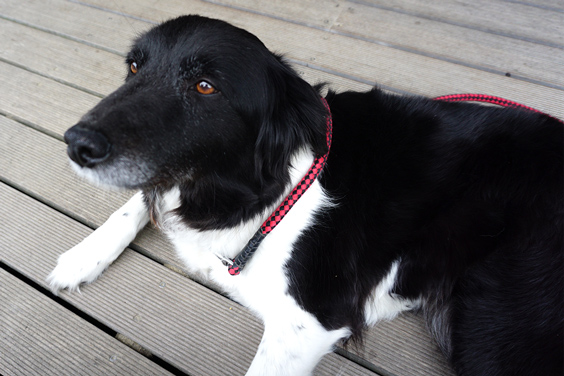 We were able to meet the adorable mascot dog, Socks!
LANDSHIP cafe
Address: 4-5-17 Miyajihama, Fukutsu-shi, Fukuoka-ken, JAPAN
Facebook:
@LANDSHIPcafe
* All information correct as of March 2019.
2019 asianbeat・FACo Kawaii Ambassador|Taiwan Kawaii Ambassadors PROFILE
(from left) Taiwan Kawaii Ambassadors: 林雅得 (Lin Ya-de) and 許方瑄 (Hsu Fang-hsuan)
The two who were selected as Taiwan's representatives in the "2019 asianbeat・FACo Kawaii Ambassadors Contest" toured around Fukuoka City and Fukutsu City! Introducing detailed information on the Kawaii Ambassadors in the pages of "[Feature] FACo2019"!
>>
here!Taiwanese Kawaii Ambassadors
■ Name: 林雅得 (Lin Ya-de)
■ Nickname: 得得, Ya-de
■ Link:
Facebook
/
Instagram
■ Name:許方瑄 (Hsu Fang-hsuan)
■ Nickname: 方方, Fang-hsuan
■ Link:
Instagram
Related Articles
External Links