The 3rd "MCPO AWARD 2019" - Report from the award ceremony!

Professional manga artists and illustrator shared some top tips and insightful advice with the audience!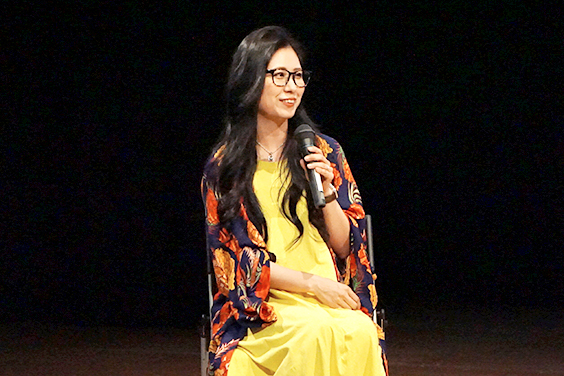 Hibiki reine, illustrator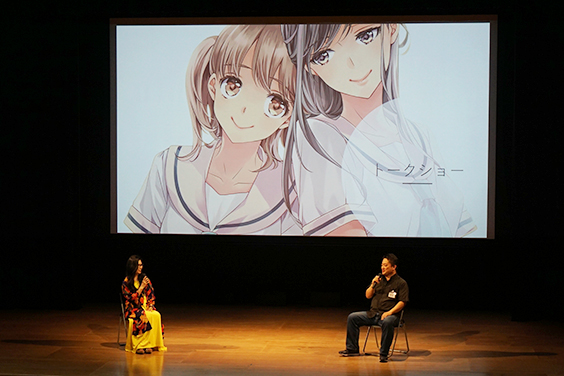 Yamamoto Hiroyuki (Smile Factory representative) moderated a special talk that featured Hibiki Reine
A special talk that featured illustrator Hibiki Reine took place after the award ceremony. Hibiki provided some useful tips and valuable insight for aspiring illustrators while looking back the artwork that made it to the third MCPO AWARD's final shortlist. She stressed the importance of producing a composition that captures the front of a character's face in order for an artist to display their technical capabilities. The audience nodded in unison as they took in her pearls of wisdom. She also mentioned that she draws whenever she gets the chance, even if it is in a tiny corner of a page.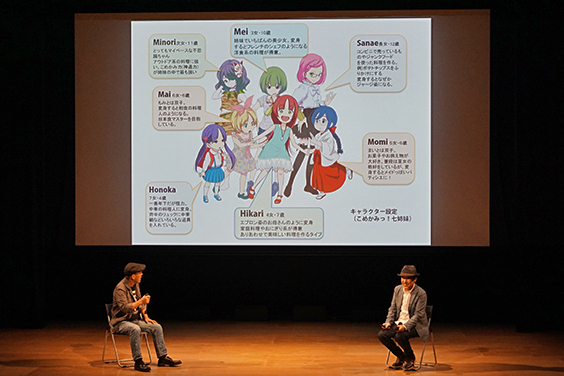 (From left) Seguchi Takahiro, and Kaneuji Makoto (Manga CPO representative)
There was then a special screening of a promotional anime video called the "こめかみっ!ガールズ" (Komekami! Girls). A lot of fantastic creative individuals were involved in the production, including MCPO Judges Ueyama, Seguchi, and Mikimoto. Aoike Ryosuke (who is best known for titles such as "紙兎ロペ" (Kami usagi Rope)) directed the piece and also took charge of the screenplay.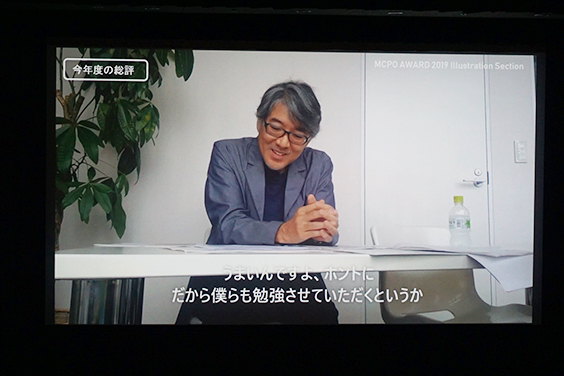 Mikimoto Haruhiko
MCPO judge Mikimoto could not make it to the venue, but had a video message for the audience. He said, "the applications are getting better and the quality of work is improving. Realistic works appears to be the current trend in illustration section. It would be wonderful if we could see more entries that depict charming characters in future competitions."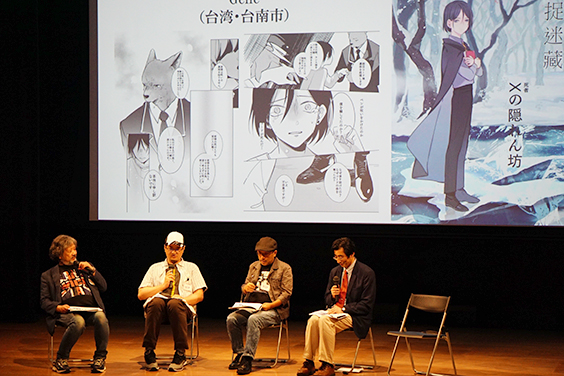 The next part of the event saw Ueyama Tochi, Seguchi Takahiro, Rikudou Koushi, and Kuroiwa Toshiya (professor in the media arts department at Kyushu Sangyo University) critique the entries. They provided some strict, but incredibly valuable guidance to the 17 works that made it to the final shortlist in the manga section. The audience listened intently as the artists discussed the creations.
(* Click here to read some of the judges comments about the award winning works >>
HERE
!)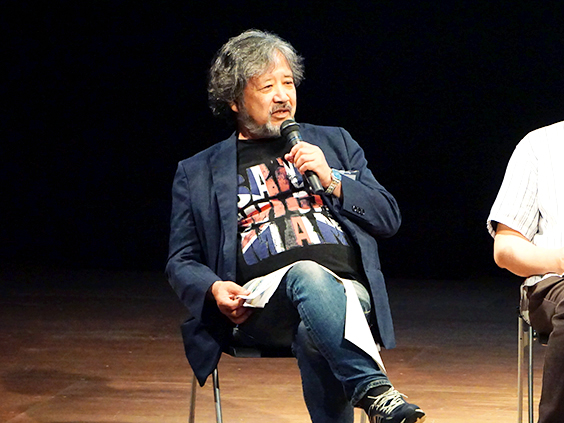 Ueyama Tochi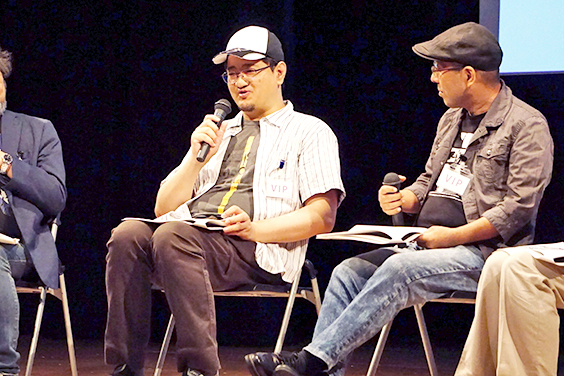 Rikudou Koushi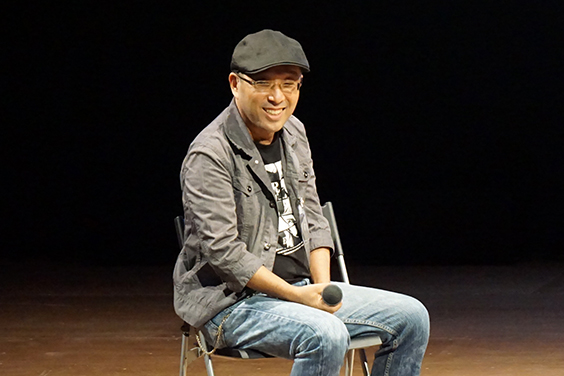 Seguchi Takahiro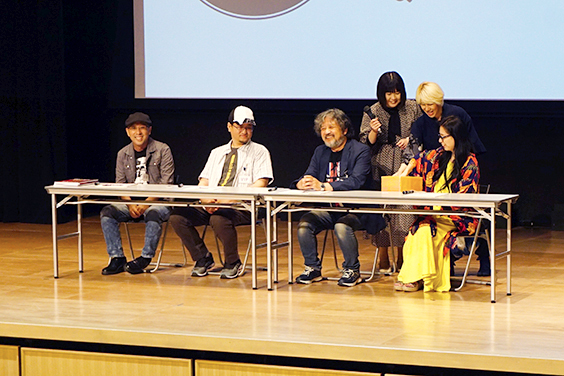 A few lucky visitors won some awesome prizes, including autographs and illustrations by the manga artists and the illustrator who participated in the event!
Ueyama brought things to a close by expressing his gratitude to all the contributors. He said, "it was so difficult to know which works to select. All the judges engaged in intense debates during the screening stage. A huge congratulations to those who were chosen." At this year's award, award winning works included artists from Russia and Taiwan and these individuals also attended the ceremony! We look forward to seeing lots of wonderful applications in the future. We will continue to support international exchange through the medium of manga and illustration!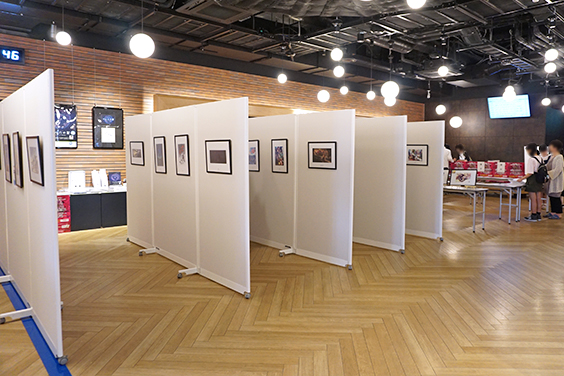 Works that were recognized at previous competitions and this year's awards were displayed at the venue!