V-KEI TODAY – The Visual Scene - jealkb
V-KEI TODAY – The Visual Scene -
jealkb
Visual-kei is making waves. More and more bands are coming through the independent scene to become major players. Visual-kei bands such as X JAPAN, D'ERLANGER and LUNA SEA have made a comeback, helping put Visual-kei into the limelight.

But what is Visual-kei you may well ask? In the eighties, bands with wild clothes, hairstyles and makeup began to appear, on the back of the popularity of X-JAPAN. Then, in the nineties it developed onto a major boom, and around this time it made its way into mainstream media. It was seen by some as a passing fad, but the sound and appearance of Visual-kei began to diversify and mature into main hard core styles, colorful styles and bands like GLAY with their catchy songs that made them popular throughout the country. After a lull Visual-kei bounced back in 2008, with many Indies bands making their major debut. Bands like Sid, the GazettE, Nightmare, Merry and alice nine were topping the charts. These and other bands were the power behind the reemergence of Visual-kei.

At about this time "jealkb" (pronounced juel-kei-bee) made their debut in October 2007 with the single Chikai. Actually, they are led by Atsushi Tamura, (AKA haderu) who is a member of the hugely popular comedy team London Boots Ichi-go Ni-go (meaning London Boots #1, #2). Of the seven members, five are comedians with the Yoshimoto Kogyo, a major Japanese entertainment conglomerate, and their original music is turning heads from all directions - to the extent that the tickets for their live performance sell out in an instant. They were Japan's representative in a giant Taiwan festival that attracted 20,000 fans. Their talent extends beyond their music, with their comedy routines adding flair to the stage. They are also big in Fukuoka. In February 2008 a one-man show slated for the DRUM-Be-1 live house sold out within 24 hours, so the venue was changed to accommodate more fans. With a great performance, the powerful music, variety of songs and the skill of the MC, they definitely have a big future ahead of them.

Their new single Hana was released on June 11. It is a ballad with beautiful lyrics by the vocalist, haderu. They have set tour dates and they will be coming to Fukuoka, so check it out.
INFORMATION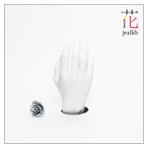 [SINGLE]
Hana
YRCN-90022 / 1,260 yen
now on sale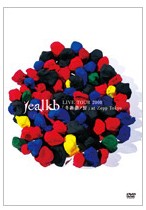 [LIVE DVD]
「LIVE TOUR 2008 「Fuyu-Bara no Chikai」at Zepp Tokyo」
YRBN-80007 / 4,500 yen
now on sale