5G LAB FUKUOKA

Full of most advanced video contents of the dancing NiziU and running HAWKS players!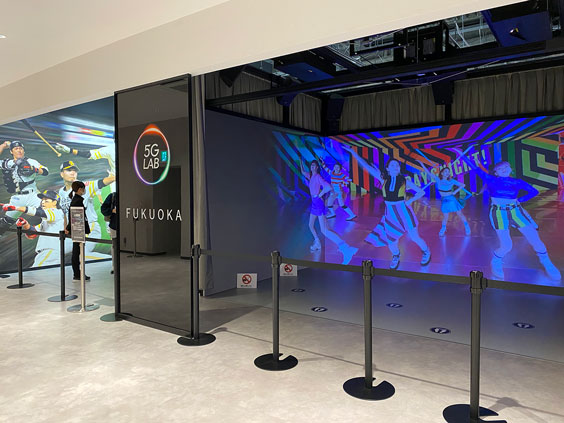 "5G LAB FUKUOKA" is a new spot at BOSS E・ZO FUKUOKA (entertainment complex next to FUKUOKA PayPay Dome) where you can experience 5G ― high-speed, large-capacity mobile data, as well as other advanced technology♪ Here you can enjoy many contents including the idol group NiziU and Fukuoka SoftBank HAWKS (professional baseball team). Admission is free!
The NiziU Section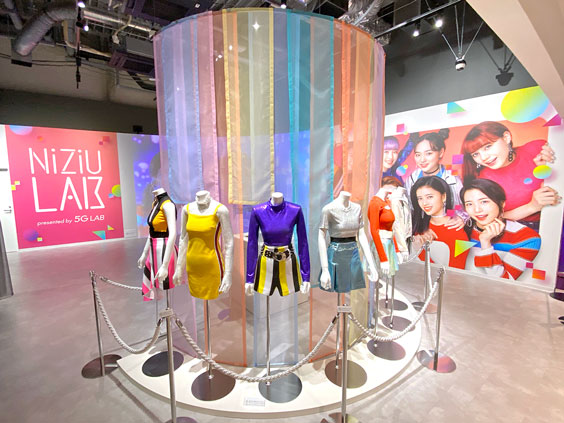 "NiziU LAB" is a collaborative project between NiziU and SoftBank. With the "curved theatre" and "super close-up" theatre where you can enjoy dancing with NiziU on the three-sided screen, exciting video contents, display of autographs and costumes worn on TV commercials, it is a NiziU spot that fans must not miss! Check it out now!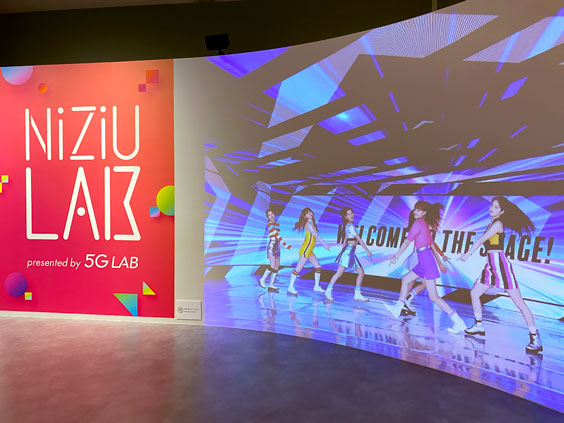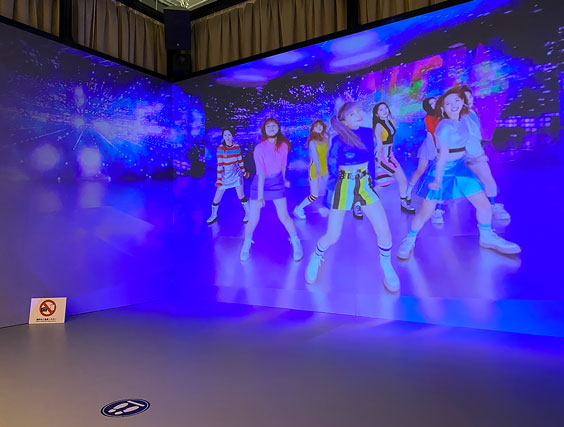 "Poppin' Shakin'" presented in 360 degrees! A corner where you can dance together with the NiziU members♪"
* No photography allowed in this area unless there is a special permission.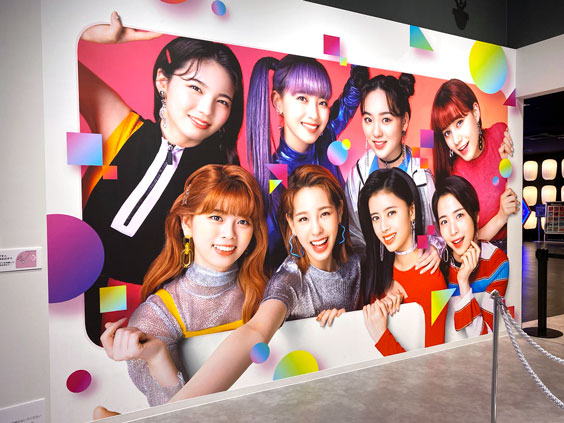 If you download a special app and use it to view the picture, you will see NiziU start moving with the help of the AR technology! (* Check the video below!)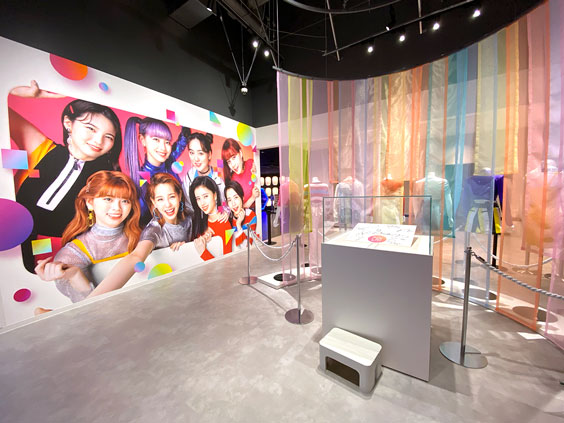 The autograph is displayed behind the costumes!
Another display using AR - NiziU performing on the cake that appeared in the commercial ad♪
The Fukuoka SoftBank HAWKS Section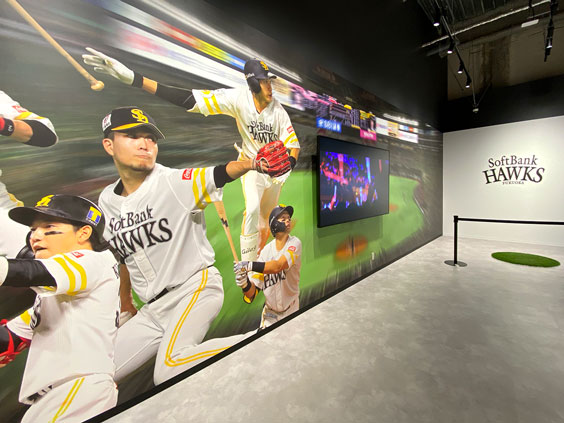 With the high-speed 5G, you can experience a "next-generation style" as you can easily watch live baseball matches by using a special app on your smartphone. Besides, you may try to swing like a professional batter at the "Swing Monomane AI Shindan" (lit.: Swing AI Simulator) corner which uses human pose estimation technology! Your pose will be recorded and compared with the HAWKS player's by AI, and you will be able to know how similar it is to a professional player♪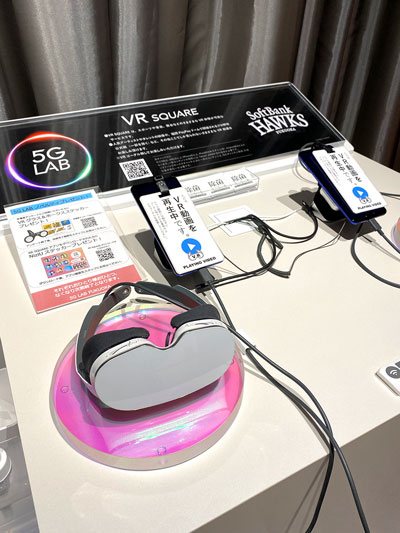 Wear the VR HMD (head-mounted display) to watch the match from all angles!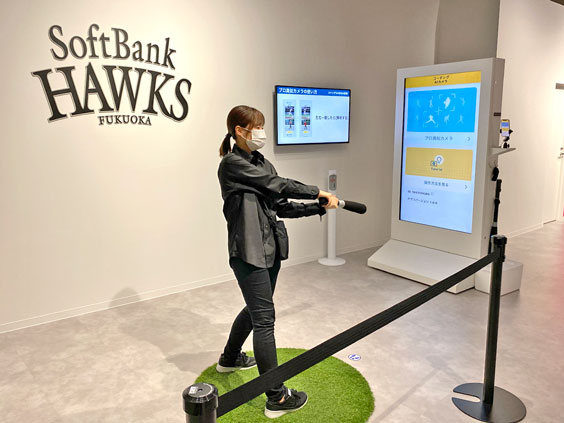 Compare your own swing pose with HAWKS player Yanagita Yuki at the "
Swing Monomane AI Shindan
" corner! There will be more players upcoming♪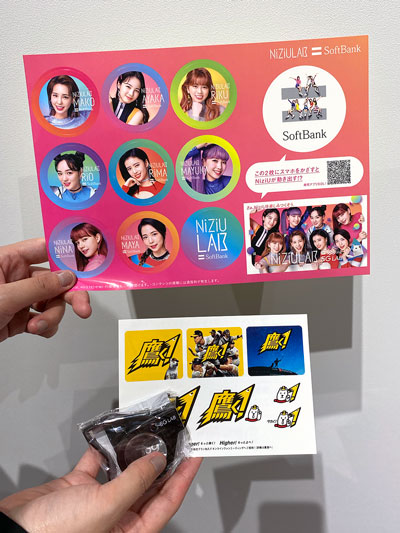 If you download the app or answer the survey form, there may be a chance to get NiziU or HAWKS stickers, as well as a pair of VR glasses!