The Rooftop: ZEKKEI - Brothers (SUBE-ZO, TSURI-ZO, NOBO-ZO)

E・ZO FUKUOKA - the latest hot topic in Fukuoka! Lots of screams and fun!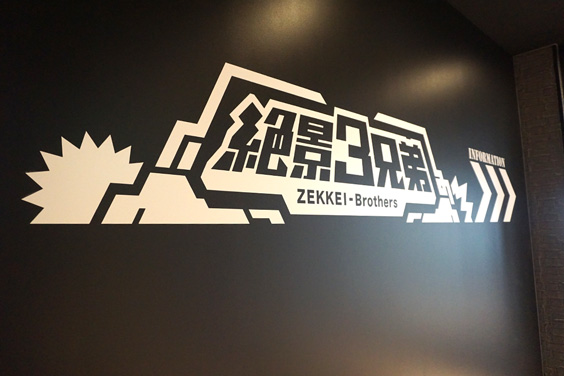 One of the latest hot topics among various highlights at BOSS E・ZO FUKUOKA is "ZEKKEI - Brothers", which consists of 3 types of attractions called, SUBE-ZO, TSURI-ZO, and NOBO-ZO. The building is so noticeable as the slider along the outer wall and the shiny silver rail on the rooftop immediately catches your sight! Once you have been to the rooftop, you will be stunned and and cannot help but get addicted to its openness . Let's enjoy the thrill and fun to the fullest!
SUBE-ZO
A huge slide with a total length of about 100m that slides down from the height of 40m to the ground along the wall of the building. It is the first tube slide attached to a building in Japan!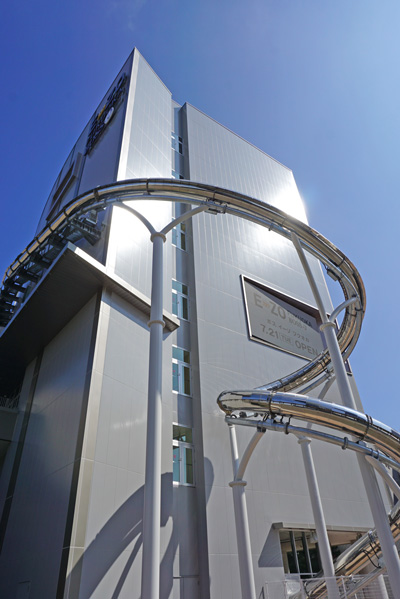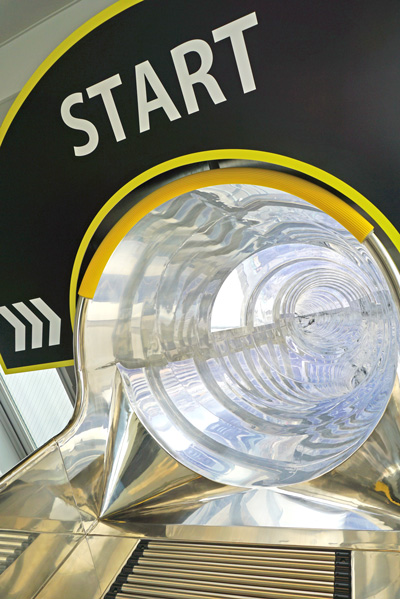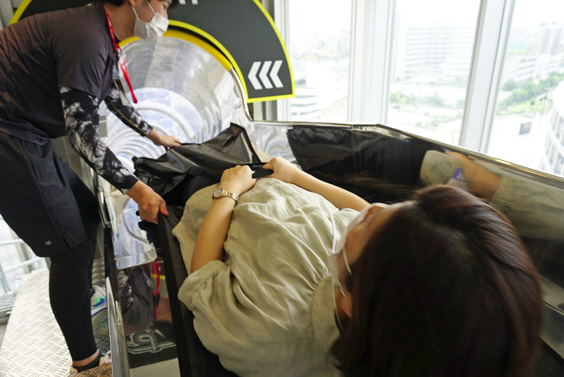 Wrap yourself in an anti-friction sheet and go!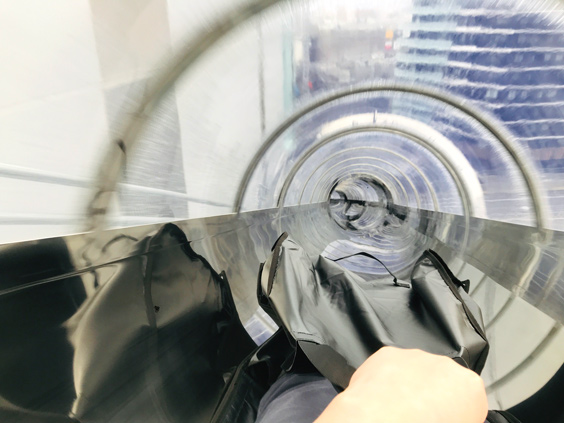 The upper half of the tube is transparent so you are supposed to enjoy the city view of Fukuoka... but, there is no time for that!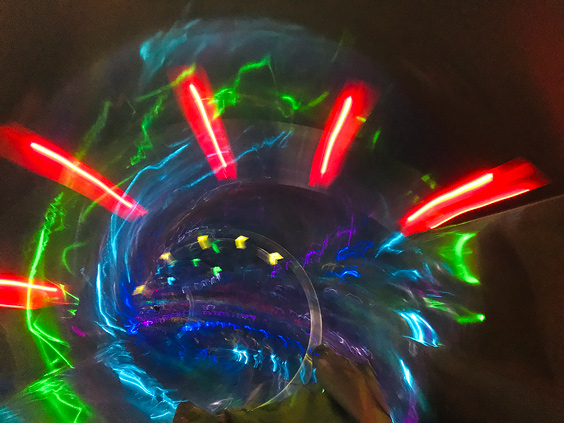 Fantastic illumination appears and music starts to play when you reach the spiral part.
*Photographed with special permission.
TSURI-ZO
There is a hanging rail coaster on the rooftop which is about 60m above the ground. Slide down from over 300m high from the ground (about 4 floors of the E・ZO building) and get thrilled by the magnificent view!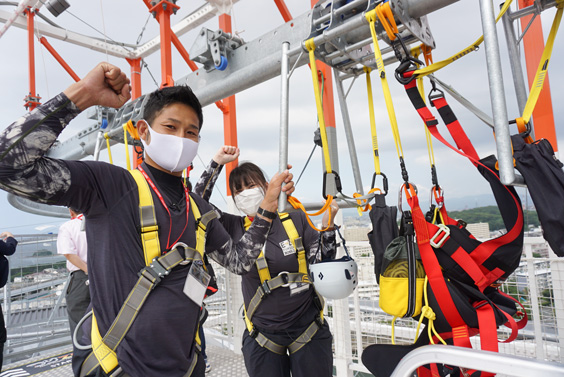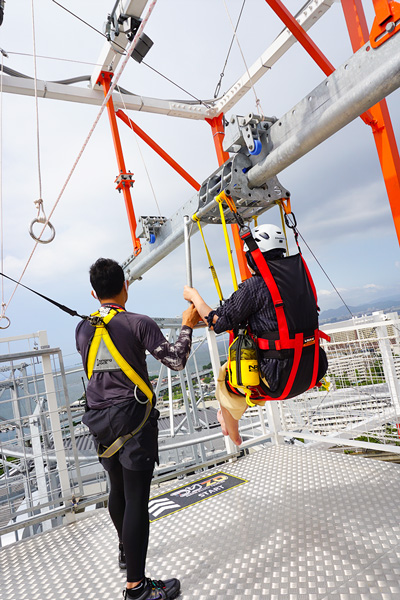 You will be able to see
Nokonoshima Island
, Uminonakamichi, Fukuoka PayPay Dome, etc, from the starting point. Take that chance to enjoy the view or you might not have time to do so later.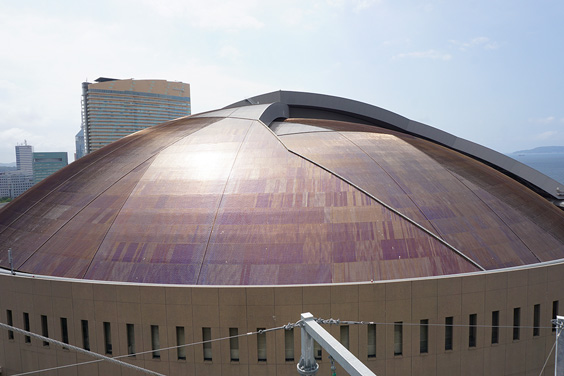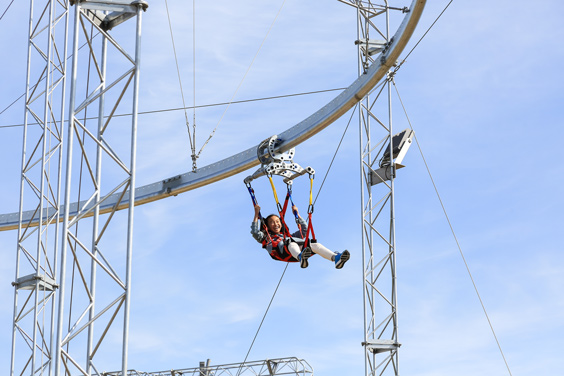 Wearing safety harness and body hanging on the rail, get ready for the 1 minute-thrilling experience!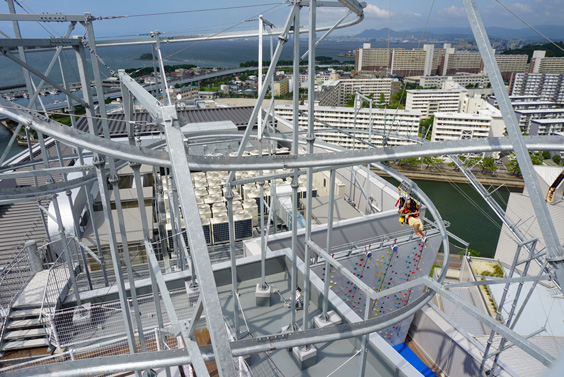 Away from the building and hanging around tens of meters above the ground, there is a lot for you to scream!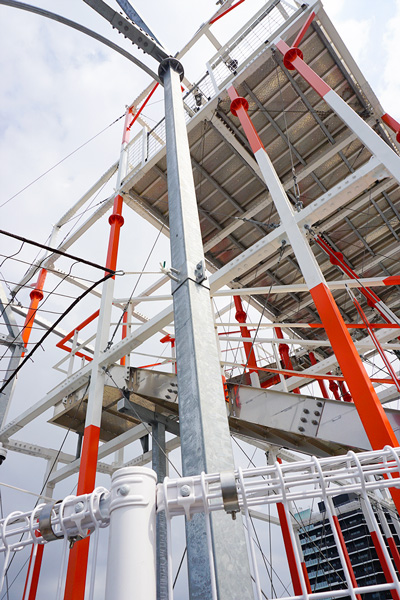 NOBO-ZO
On the rooftop, there are attractions where you can try climbing and bouldering as well. Take note of the age limit as climbing is available for 7 years old and above, while bouldering is available for 4 years old and above.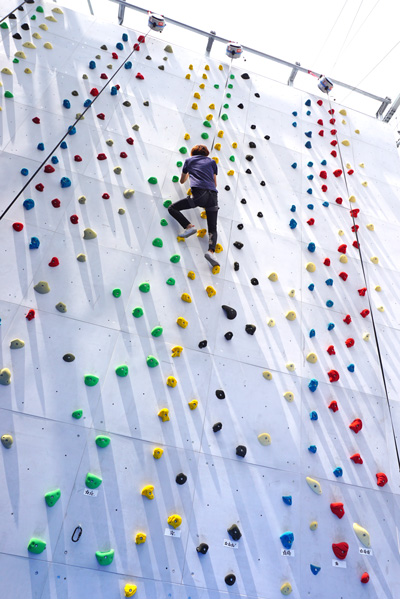 The highest point is about 50m tall from the ground! Here is where you can imagine yourself climbing a precipice!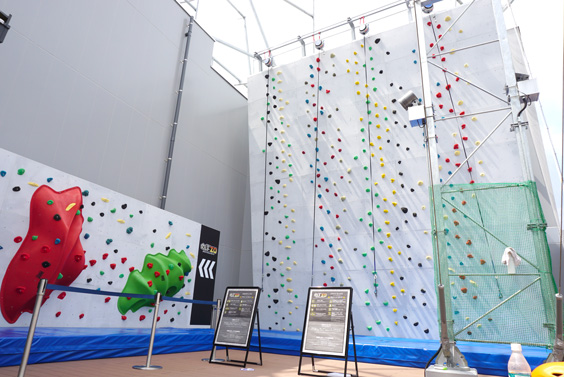 Check out the climbing area! Climb safely by using the rope. There are 4 courses divided by difficulty level.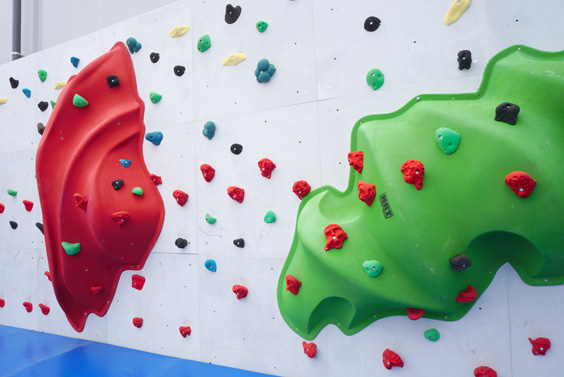 With the height of about 3m, bouldering section can be climbed without using any special tools.
INFORMATION
The Rooftop: ZEKKEI - Brothers (SUBE-ZO, TSURI-ZO, NOBO-ZO)
- BOSS E・ZO FUKUOKA Official Website - The Rooftop: ZEKKEI - Brothers (SUBE-ZO, TSURI-ZO, NOBO-ZO) page:
https://e-zofukuoka.com/en/zekkei-brothers/
*Each attraction has age limit, height/weight restrictions, and other safety precautions. Please check the official website for more information.
- Twitter:
@EZOFUKUOKA
- Instagram:
@ezofukuoka
*All information is from the preview held in July 2020.