[Hot Spots] Fukuoka Asian Art Museum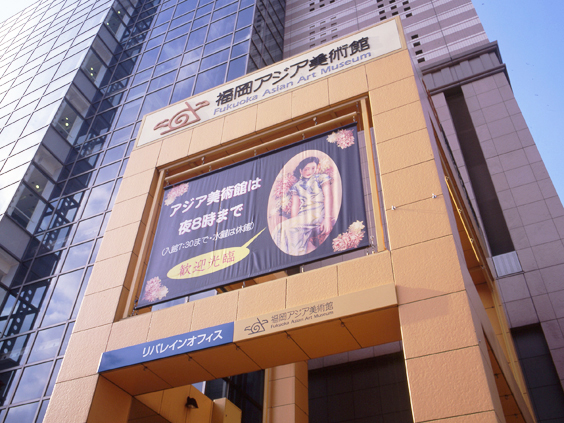 The world's sole museum specializing in contemporary Asian art
Facilitating exchange between Asian countries and regions in the art field, "Fukuoka Asian Art Museum (FAAM)" was established in 1999 as the world's sole museum specializing in contemporary Asian art. Affectionately known as "Ajibi," the museum is within walking distance from Tenjin and central Fukuoka, and is a popular Fukuoka art hot spot, attracting numerous visitors from both Japan and abroad.

Based in central Fukuoka, which has served as a gateway to Asia for a long time, Fukuoka Asian Art Museum collects and displays works by artists who focus on and explore the theme of today's Asia, and also offers visitors the opportunity to come into contact with Asian art and culture, through holding various art exchange events with Asian artists and researchers who are invited on to their Residence Program.

Since the museum's opening in 1999, the "Fukuoka Asian Art Triennale", a unique and original international art exhibition that strives to be the "First-ever in Fukuoka and First Step to the World" that is held every 3 years, has received high praise from around the world, increased its fan base each time it has been organized and firmly established itself as one of the major events on the Fukuoka art scene. Here we've got everything you need to know about the on-site facilities, all the attractions inside the "Fukuoka Asian Art Museum," which hosts various exhibitions and events throughout the year, as well access and travel information.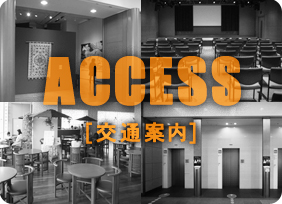 <For more details please click on the photos above.>
Fukuoka Asian Art Museum

[Address]
7 & 8th Floor, Riverain Center Bld., 3-1 Shimokawabata-machi, Hakata-ku, Fukuoka City, Japan
TEL 092-263-1100
FAX 092-263-1105
[Opening Hours]
10:00 - 20:00 (Last admission 19:30)
[Closed]
Wednesday (or the following day if Wednesday is a national holiday), New Year Days (Dec 26th - Jan 1st)
[Admission]
For the Asia Gallery (Individual)
Adult \200 [150]
High School/ College \150 [100]
Junior High School and under [Free]
Admission for Special Exhibitions is fixed separately.
[ ] shows group admission for a group of more than 20 people.

*For more information, please visit official website: http://faam.city.fukuoka.lg.jp/eng/home.html
External Links