fruit&sandwich Cafe 3-5-8
INFORMATION

In order to prevent the spread of COVID-19, some of the island eye facilities might have taken various measures such as reducing business hours or temporarily closing their doors, and some provide delivery or takeout services. For more information, please check the relevant facility's official website or social media account.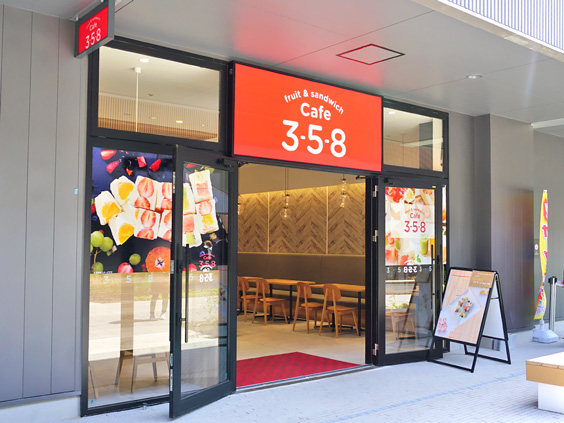 It's full of happiness♪ Enjoy seasonal fruit sandwiches!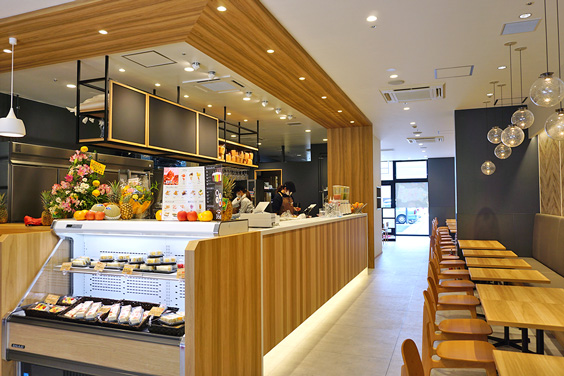 "Fruit&sandwich Cafe 3-5-8" is famous for serving sandwiches full of seasonal fruits. The moment you look into the store, you will be fascinated by those sandwiches' vivid colors! The bestseller for the current season is the "Amaou Sandwich", served with the famous branded strawberries from Fukuoka, "Amaou", together with cream. The cream is rich yet comes with a refreshing aftertaste, as it is mixed exquisitely from fresh cream and custard. For those who would like to try something luxurious, we recommend the "Amaou Strawberry Parfait" served generously with great amount of the bright red Amaou. "This parfait contains a lot of Amaou as if you have done strawberry picking!", said the staff, assuring this delight as the gem of their store. Furthermore, the ice-cream served in the parfait is luxuriously made by Amaou strawberries, enhancing the richness of the flavour. Isn't it great to pamper yourselves with it! Fruits served depend on the seasons so be ready to make a visit to the shop anytime!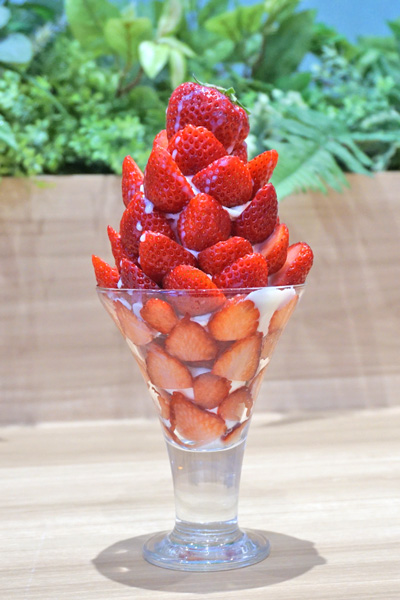 "Amaou Strawberry parfait" is very photogenic!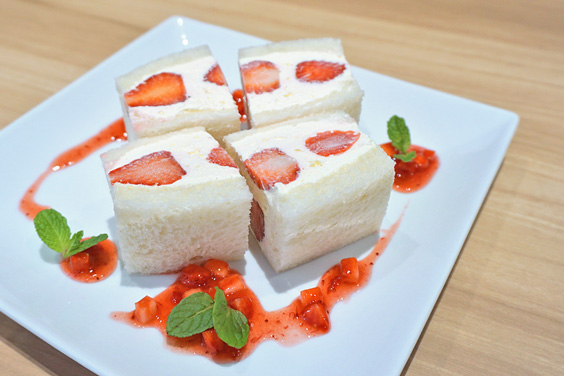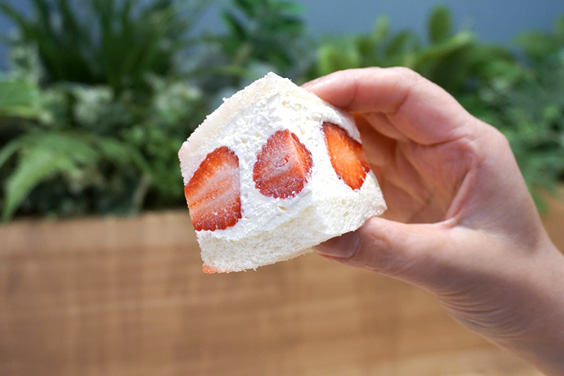 "Amaou Sandwich" is rich in cream yet what comes after is the light aftertaste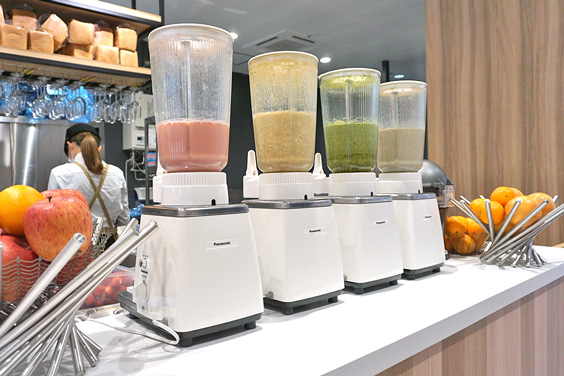 Fresh juice made by various seasonal fruits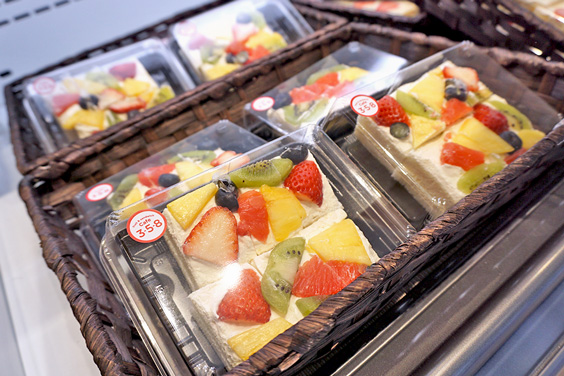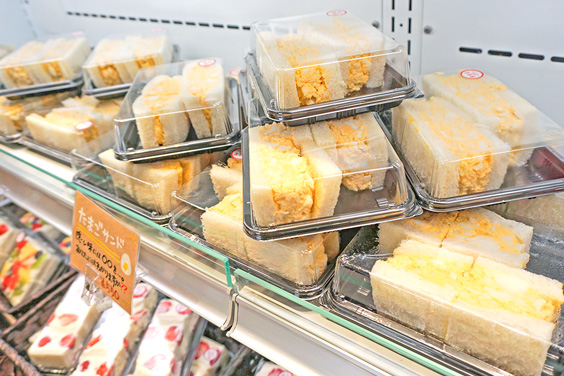 The egg sandwiches made by local eggs are one of the must-try delights too!
INFORMATION
fruit&sandwich Cafe 3-5-8
- Address: LOVE LOVE ROAD (Ai Ai Road) 1F, 6-6-6 Kashiiteriha, Higashi-ku, Fukuoka-shi
(*Closed)
* All informasi correct as of April 2020.