Yomu (Reading) Zone(1/7)
Read manga to your heart's content! You may end up staying in this dream-like location all day!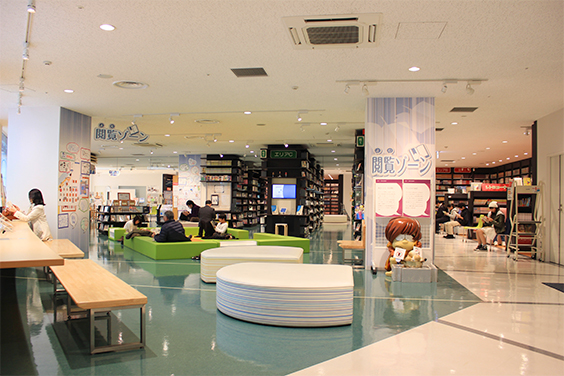 One of the Kitakyushu Manga Museum's biggest attractions has to be its "Yomu (Reading) Zone," which has around 50,000 titles for visitors to browse through and enjoy at their own pace! You are sure to be astounded by the incredible range of treasures they stock. You will find every type of genre you can imagine, including old rare works that are hard to find in bookstores, as well as Japanese manga that has been published abroad!
Visitors to the museum are sure to have a fantastic time discovering new titles in the area, which specifically introduces award winning manga, as well as works that features Kitakyushu City. They have also set up a "Sommelier Counter" that can help you with to any manga-related inquiries or requests. And if you are keen to try your hand at drawing, make sure to participate in the museum's manga school and workshops, which are usually held on weekends!
>> NEXT PAGE
>> [HOT SPOT] "Kitakyushu Manga Museum - TOP