NOBOLT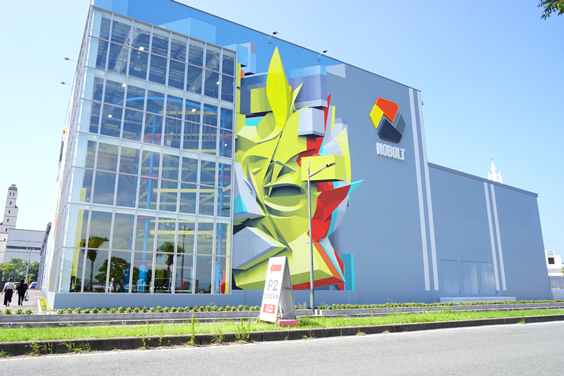 This stunning mural was designed by Italy-based graffiti artist Peeta!
Prepare yourself for a thrilling, fast-paced experience! The "Bird Glider" is an attraction you simply have to try!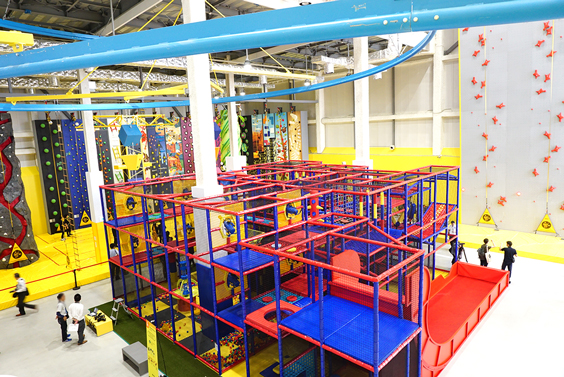 A huge indoor sports facility called "NOBOLT" recently opened in Fukuoka! The complex is based in the same premises as "Marinoa City FUKUOKA," a large scale shopping outlet located in the Nishi-ku area of the city! A total of 16 large-scale attractions have been set-up across the 11 areas inside the building. There are so many awesome installations to explore! The "BIRD GLIDER" allows visitors to travel at high speeds four stories above the ground. It is well worth checking out! And that's not all... The "SPEED CLIMBING" wall is also lots of fun! It's a competition level wall, so it sure to test your level! Then there's the super entertaining "C-SPORTS ZONE," which fuses sports with digital technology to offer something super exciting!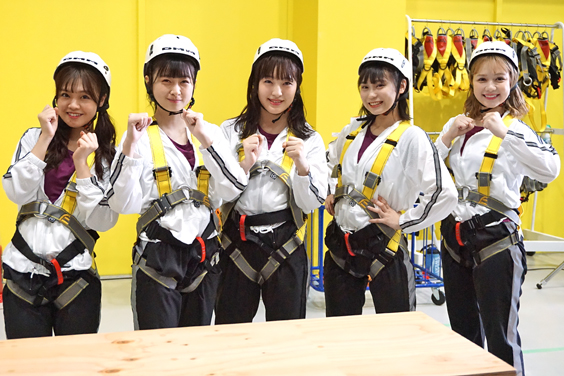 (From left) HKT48 本村碧唯 (Motomura Aoi), 松岡はな (Matsuoka Hana), 田島芽瑠 (Tashima Meru), 豊永阿紀 (Toyonaga Aki), and 村重杏奈 (Murashige Anna)
At the NOBOLT media preview, five members of the idol group HKT48 attended as guests. They tried out a few of the attractions, including the "TRAMPO ZONE," which gives people the feeling that weigh nothing! They also tackled the eight meter-high "VARIETY WALL." This installation is divided into different levels of difficulty, so there is something for everyone! Murashige Anna took a ride on the "BIRD GLIDER." Afterwards she said, "I felt like it would be 'the end' for me if my hands let go! It is so thrilling! What a rush!"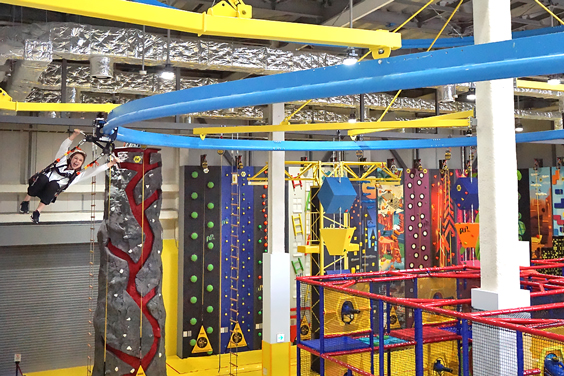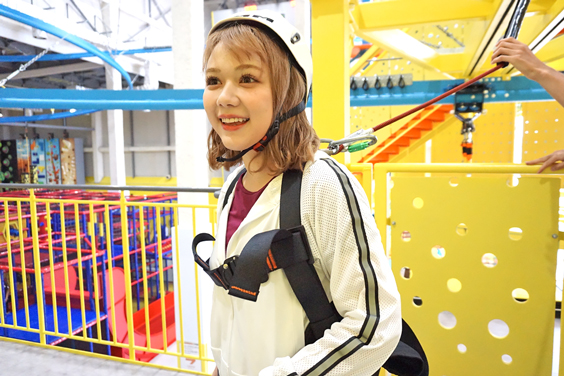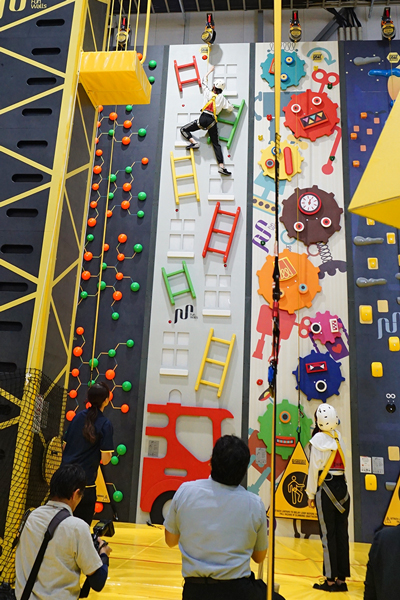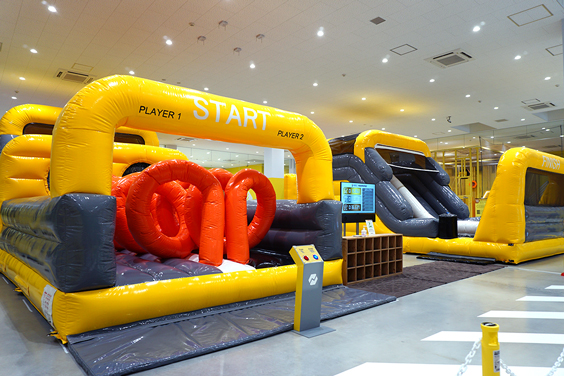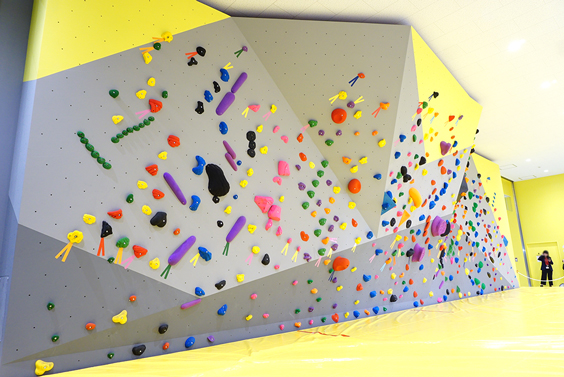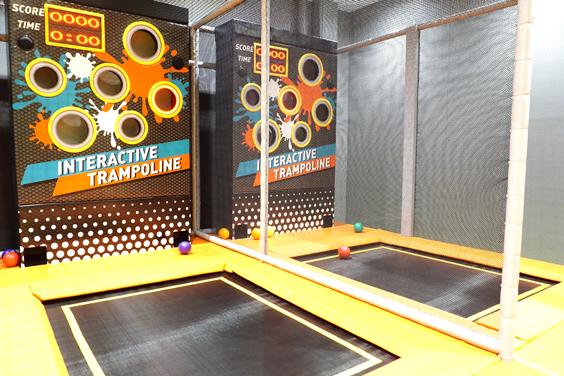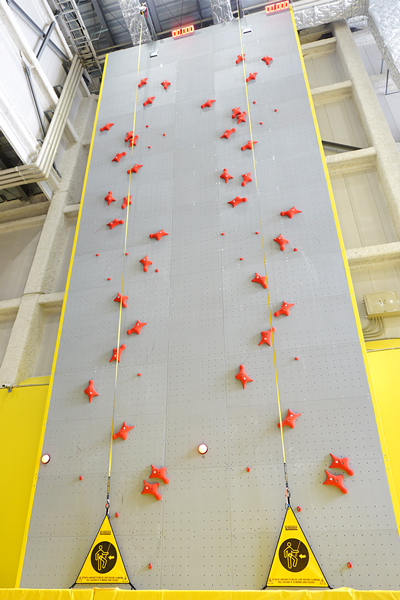 ◎NOBOLT CAFE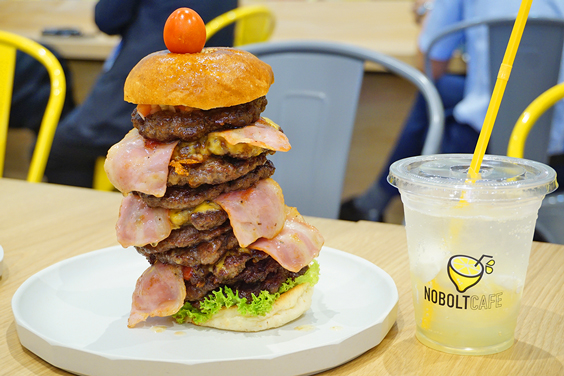 An eatery called the "NOBOLT CAFE" is located in the annex of the facility. If you are into burgers, then this is definitely the spot for you! Their menu features a great range of delicious, juicy burgers! The hamburger patties are even ground inside the cafe! They also serve lovely drinks, such as refreshing smoothies and additive-free handmade lemonade! "NOBOLT" is planning to introduce multilingual support services for overseas visitors! This newly opened entertainment facility is proof that "Marinoa City FUKUOKA" is not just a shopping complex! It has really taken Marinoa to a whole new level! Make sure to visit NOBOLT when you are next in Fukuoka for a fun, sports-filled day! (* Please be aware that admission prices and fees apply.)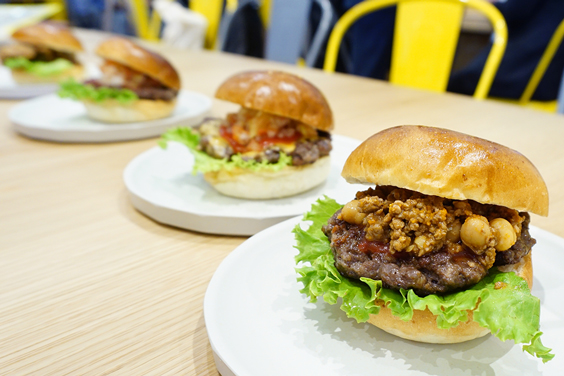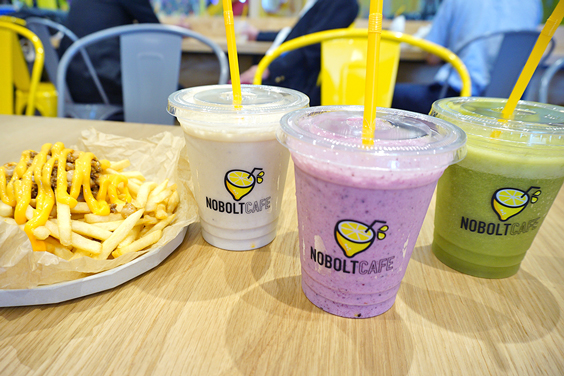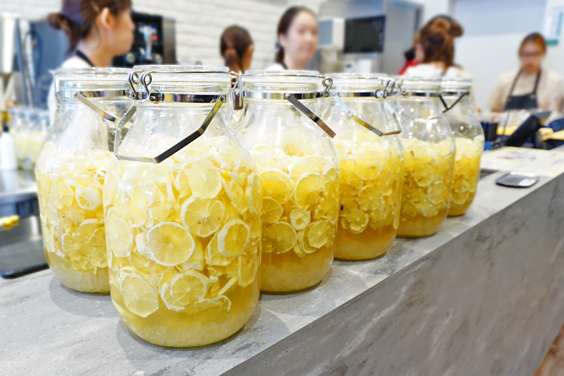 NOBOLT
- Address: 2-10-76 Odo, Nishi-ku, Fukuoka-shi, JAPAN
- Opening Hours: 10:00-21:00 (* Last addmission: 19:00)
- Official Website:
https://www.taito.co.jp/NOBOLT/
- Twitter:
@NOBOLT_TAITO
- Instagram:
@nobolt_taito
* All information correct as of September 2019. (*The information for this article was gathered during a media preview that took place prior to facility's official opening.)
Related Articles